A recipe in which lemon and garlic easily swap their usual roles. For 4 persons, you'll need:
- 1 leg of lamb, about 2 lbs.
- 2 lemons
- 1 twig of thyme
- 3 tbsp olive oil
- salt and pepper to taste
For the sauce:
- 6 big garlic cloves
- 1 cup vegetable broth
- the juice of 1/2 lemon
- 1 tsp green pepper
- salt
Clean the leg
Using a thin and very sharp knife, make incisions in the meat and fill them with the zest of the two lemons, cut into very thin strips. Lightly grease an oven-proof dish and lay on its bottom one lemon, cut into thin slices, and the juice resulted from the cutting.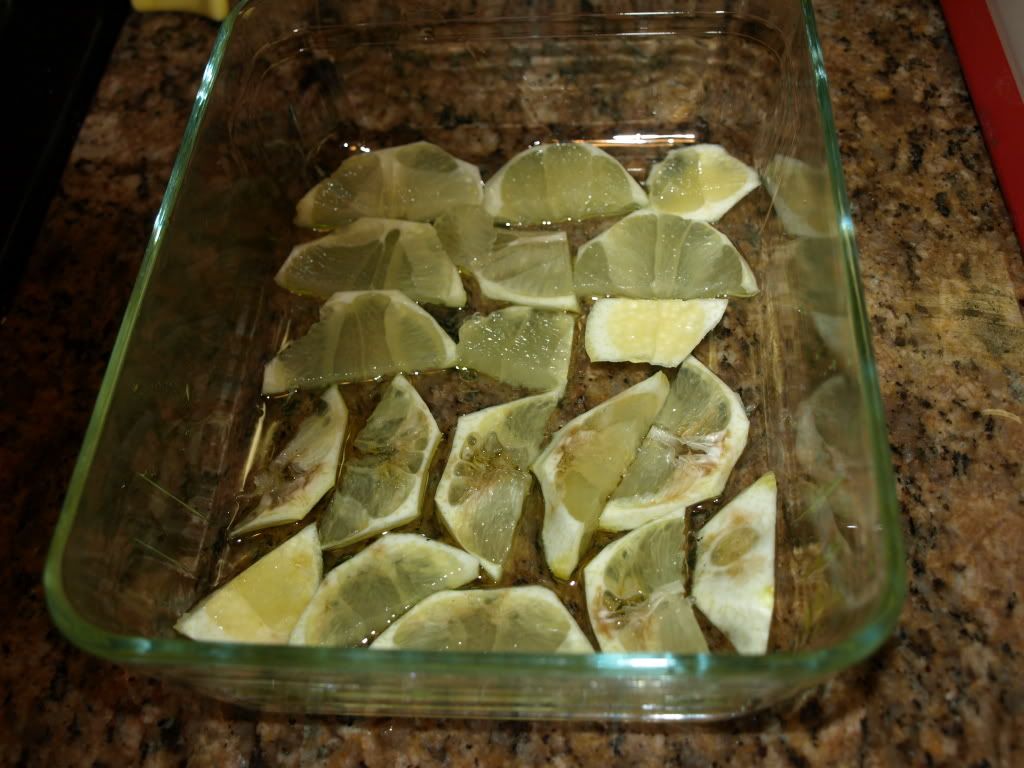 Add the thyme and the juice from the other lemon (I added some dried rosemary, I thought it pairs well with the rest of the spices)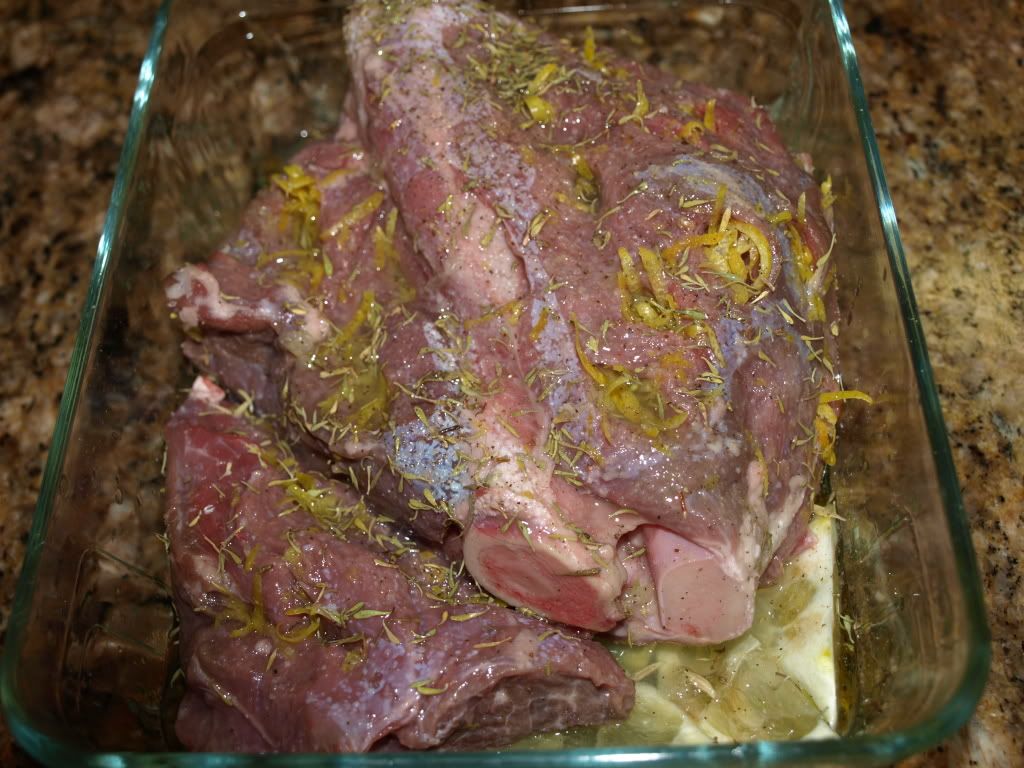 Cover the dish with aluminum foil and put it in the pre-heated oven, at 400F, for 1 hour, making sure that at half-time you turn the meat, and season with salt and pepper to taste.
For the sauce, peel the garlic cloves and blanch it for 3-4 minutes in a bit of hot salty water in which you added the lemon juice. Take it out, mix with some salt and the green peppercorns and transform everything into a paste. Heat the vegetable broth in a saucepan, add the garlic paste and boil everything for about 10 minutes. Filter the juices from the meat and add to the sauce, then continue cooking until it starts to thicken (about 10 minutes). Season with salt and pepper to taste, cut the meat and serve it with the sauce. I added some white long-grain rice to go with it.
Enjoy!