This a sensational full-flavored winter soup, in which the leeks and apples accentuate and bring into focus the chicken. It is especially tasty if you just came in from the cold :D.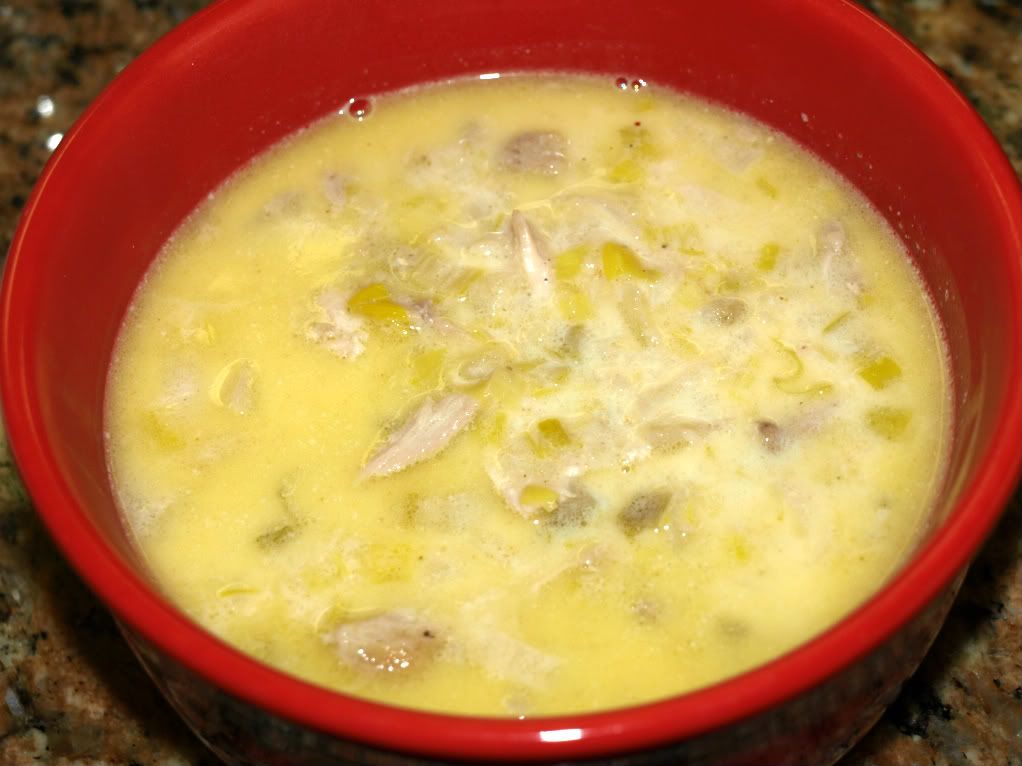 - 1.5 lb chicken (I used thighs, feel free to use any parts you like)
- 2 tbsp unsalted butter
- 2 leeks (including 1 inch of green), cut in half lengthwise, washed and finely sliced
- 2 Granny Smith apples (can be replaced with Golden Delicious or any tart baking apples), peeled and cut into 1/2-inch cubes
- 1 cup apple juice
- 1/2 cup apple cider vinegar
- 4 cups chicken broth
- 3 tbsp Calvados (optional) - it's a brandy made by distilling hard cider and aging it in oak casks
- 1/2 cup heavy cream
Season the chicken with salt and pepper. Melt the butter over medium heat in a saute pan just large enough to hold the chicken. Add the chicken, skin side down, and cook for about 8 minutes over medium heat. Turn the chicken and lightly saute in the same way for 5 more minutes.