My friend
Sandi
started the lentil soup trend and really got me into the game. My soup is obviously not entirely vegetarian, but the meat in it is very lean, as you know Canadian bacon is recognized for its lack of fats. Without further ado, let's proceed:
- 1/2 lb lentils, picked and rinsed
- 2 stalks green celery, chopped
- 1 large yellow onion, chopped
- 1/2 lb Canadian bacon, finely diced
- 4-6 cups chicken broth
- 2 garlic cloves, chopped
- 1 pinch dried thyme
- 1 bay leaf (optional)
- olive oil
- salt and pepper to taste
In a soup pot heat 2 tbsp olive oil on medium heat. Add the celery, onion, garlic and Canadian bacon and allow to cook, stirring frequently, until the veggies are softened.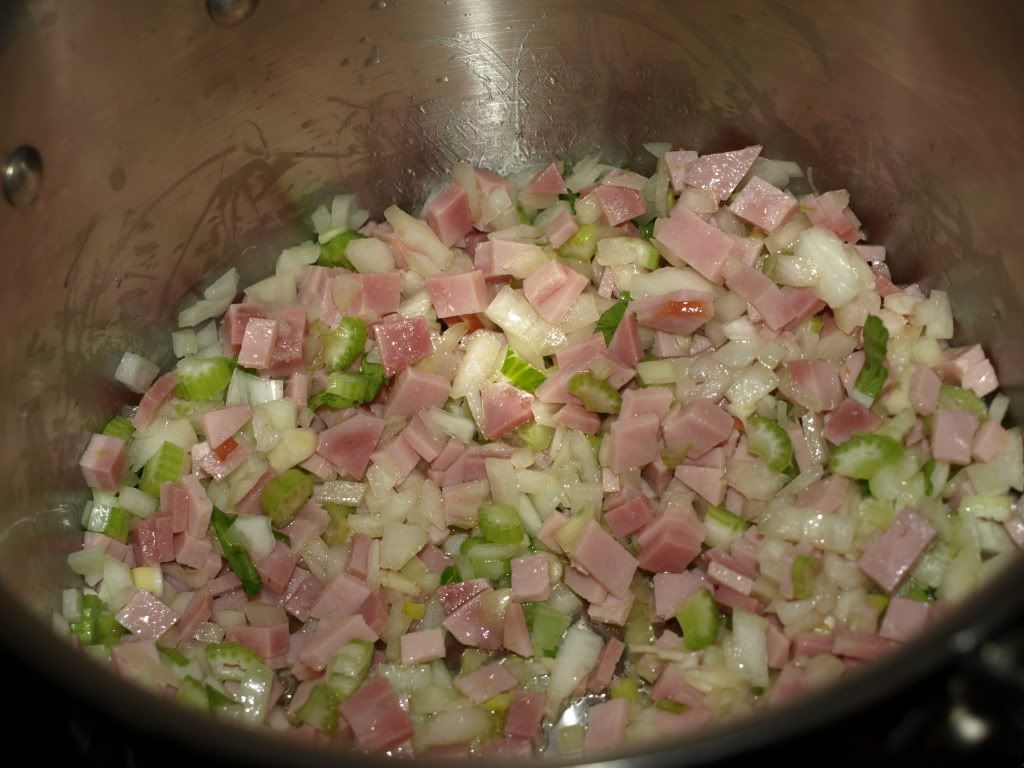 Add the lentils and 4 cups of the chicken broth, thyme, bay leaf (if using), stir and continue cooking on medium heat.
When the soup reaches the boiling point, lower the heat, cover the pot and let it simmer for 45 minutes or until lentils are cooked. In the meantime, check whether the soup has enough liquid to your taste, if not pour more of the chicken broth (can be replaced with water).
Ladle the soup in bowls and serve immediately. If desired, drizzle with a splash of lemon juice.
Enjoy!