The other day I was looking for a fast and tasty dinner so I opened Nigella Lawson's most recent cookboook (yes, I bought all of them, I love how she writes!). Without further ado, here are the ingredients:
- 1 tbsp olive oil
- 6 chicken thighs, bone in, with skin
- 1 lb chorizo sausages, cut into 1 1/2 inch chunks
- 1 lb baby white-skinned potatoes, halved
- 1 red onion, peeled and roughly chopped
- 1 tsp dried oregano
- grated zest from one orange
Preheat the oven to 425F. Put the oil on the bottom of a shallow roasting pan and rub the skin of the chicken in oil, then turn skin-side up. Add the chorizo sausage chunks and the baby potatoes. Sprinkle the onion and the oregano over, then grate the orange zest over the meat, potatoes and onion.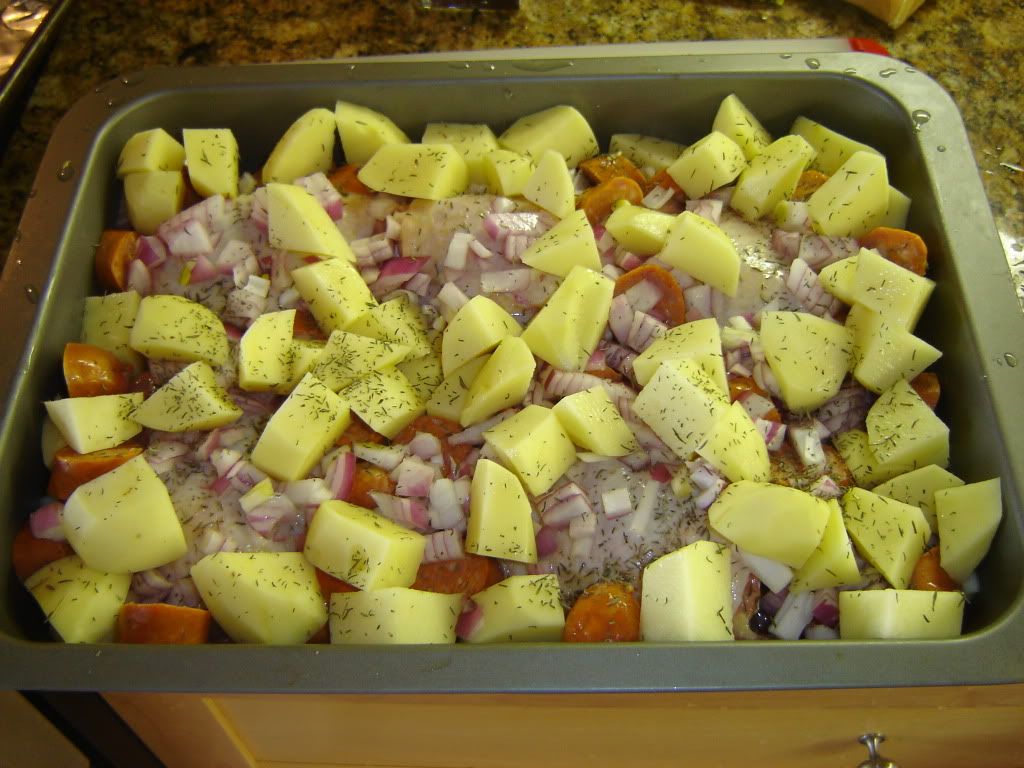 Cook for 1 hour; after 30 minutes baste the contents with the orange-coloured juices.
And that's it!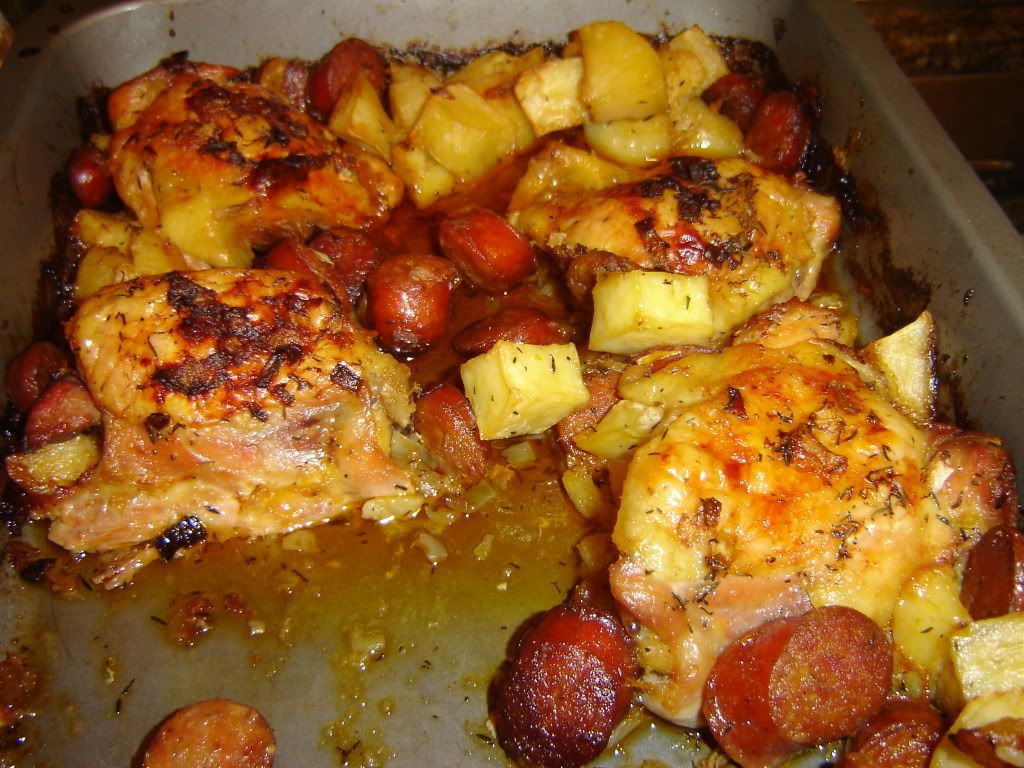 Any leftovers can be used for quesadilla, says Nigella. I didn't have any, so please share with me your experiences!