For the pastry, I used 3 sheets of yufka. The filling consisted of:
- 1 lb leeks
- 1 medium yellow onion
- 1 lb ground meat
- 1 tsp sweet paprika
- 1/2 bunch parsley
- salt and pepper to taste
Heat 2 tbsp of olive oil over medium heat, then add the ground meat. Allow it to cook and add the sweet paprika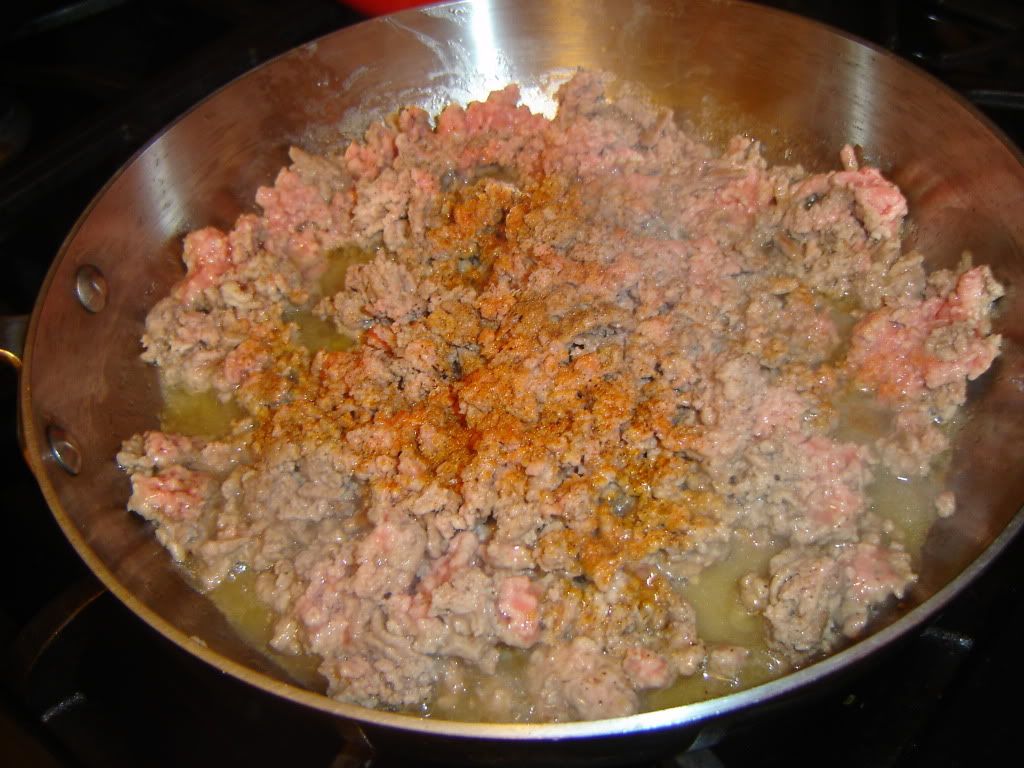 Chop the leeks and onion, add them to the meat, then add the chopped parsley
Allow to cook until lightly browned, then set aside to cool.
Take one sheet of yufka and place it, folded, in a 9x13-inch buttered deep baking dish. Pour over half of the meat filling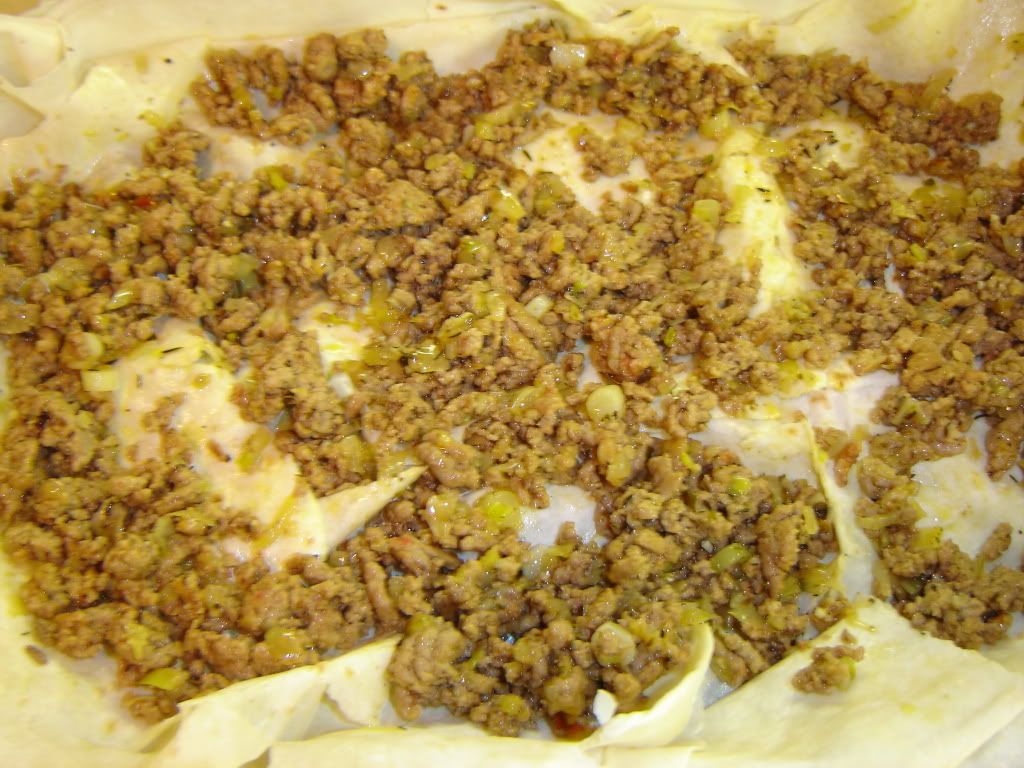 Cover with the second sheet of pastry (folded in half) and spread on the other half of the filling, then add the third sheet of pastry, also folded in half.
Beat two eggs with 1/2 lb sour cream and 1 cup milk. Fold the edges of the yufka sheets over the top, then pour the mixture all over the börek and sprinkle it with black sesame seeds
Bake in the preheated oven (350F) until golden (about 40-45 minutes)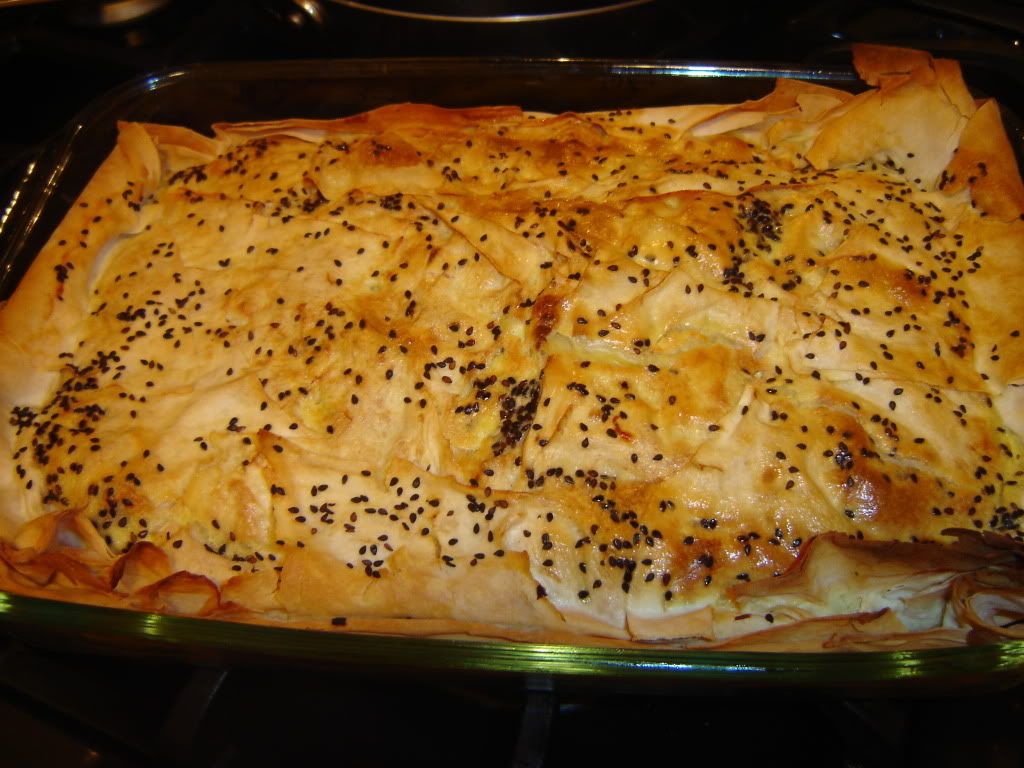 and the absolute last piece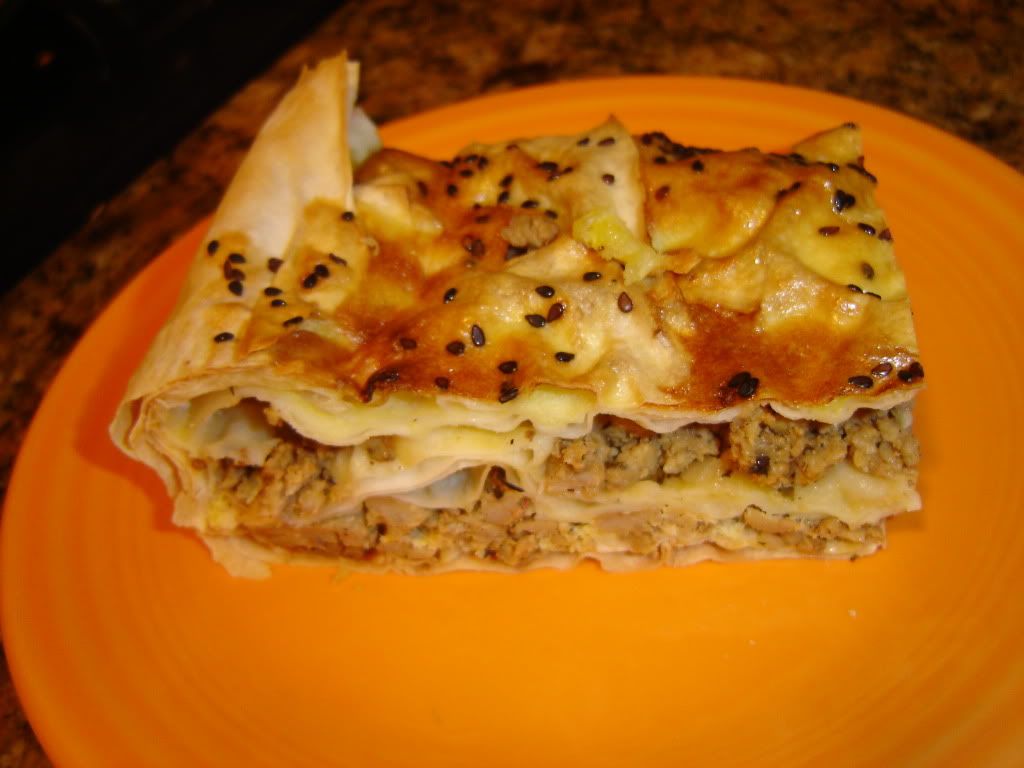 Enjoy!