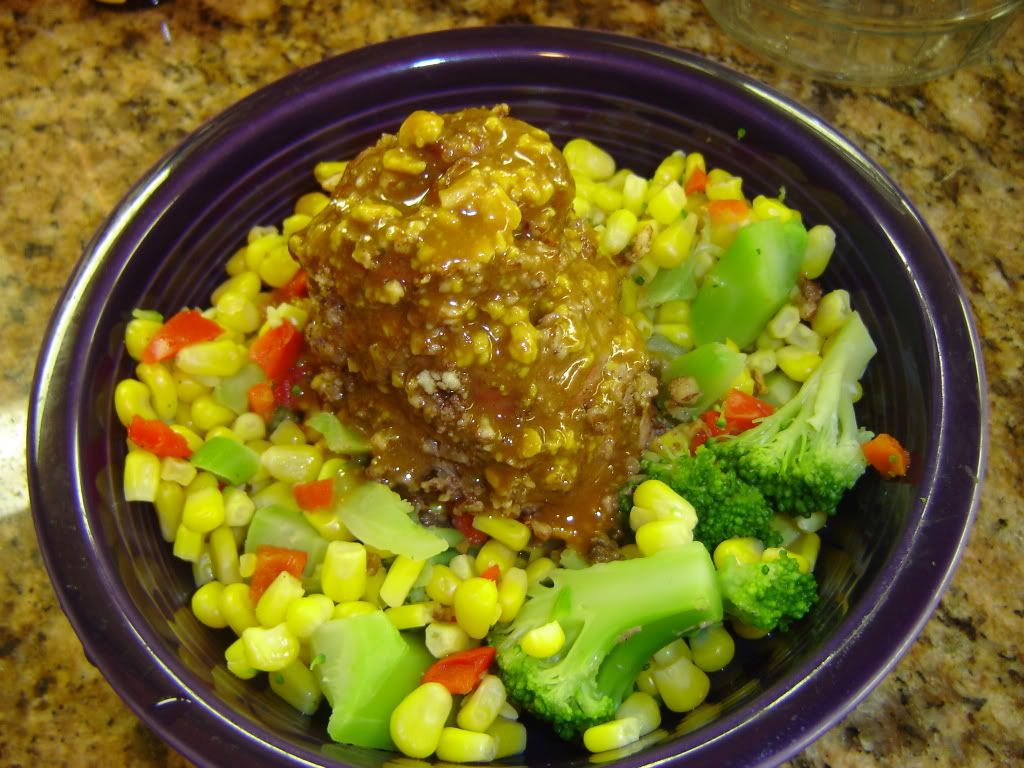 I made this recipe some time ago, but could not find the time to post until now, so here it is today. I used:
- 1 pork tenderloin of about 1 lb
- 3/4 cup coarsely chopped pecans
- 1/2 teaspoon ground black pepper
Carolina Sauce:
1/2 cup prepared mustard
1/4 cup honey
1/8 cup cider vinegar
1 tablespoon firmly-packed brown sugar
1 teaspoon Worcestershire sauce
1/2 teaspoon hot pepper sauce
In a small bowl, combine mustard, honey, cider vinegar, ketchup, brown sugar, Worcestershire sauce, and pepper sauce. Set aside.
Preheat the oven to 350 F.
Trim the tenderloin of fat and silverskin. Pat the roast dry with paper towels.
Cut pork tenderloin lengthwise into four 1/4-inch slices (slices should be just a little larger than the shape of the bacon - trim if necessary). Place a slice of bacon on top of each pork slice.
Starting at one end, roll up pork/bacon into a spiral; secure with wooden toothpicks.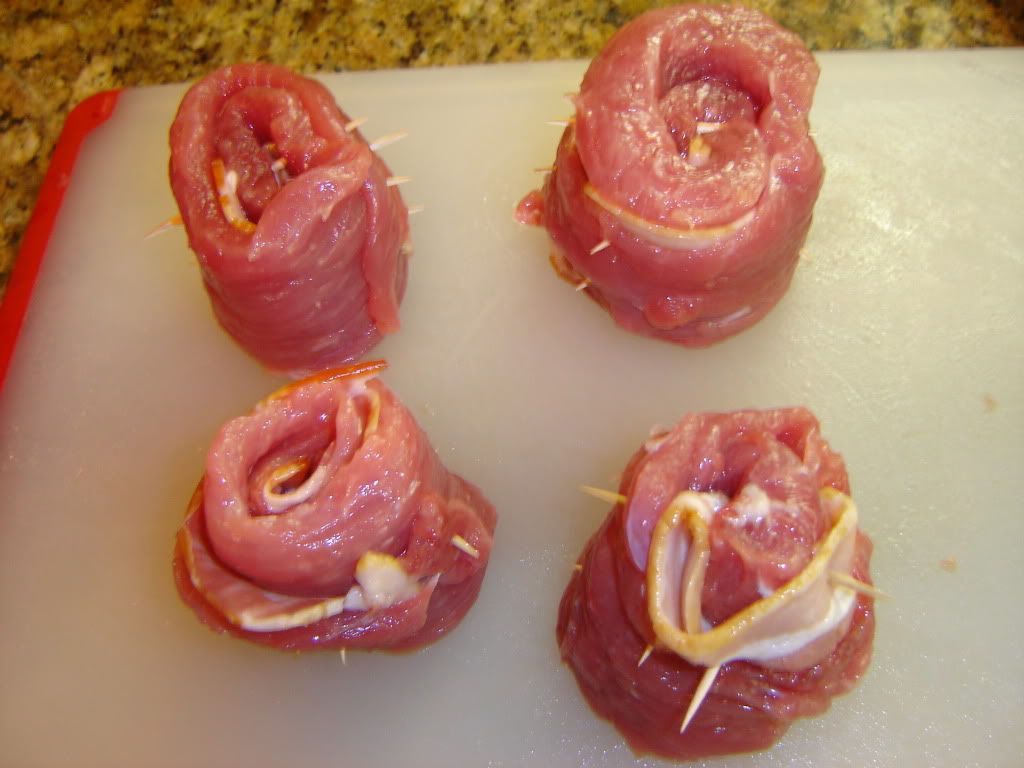 Brush Carolina Sauce over each of the pinwheels; reserving remaining sauce.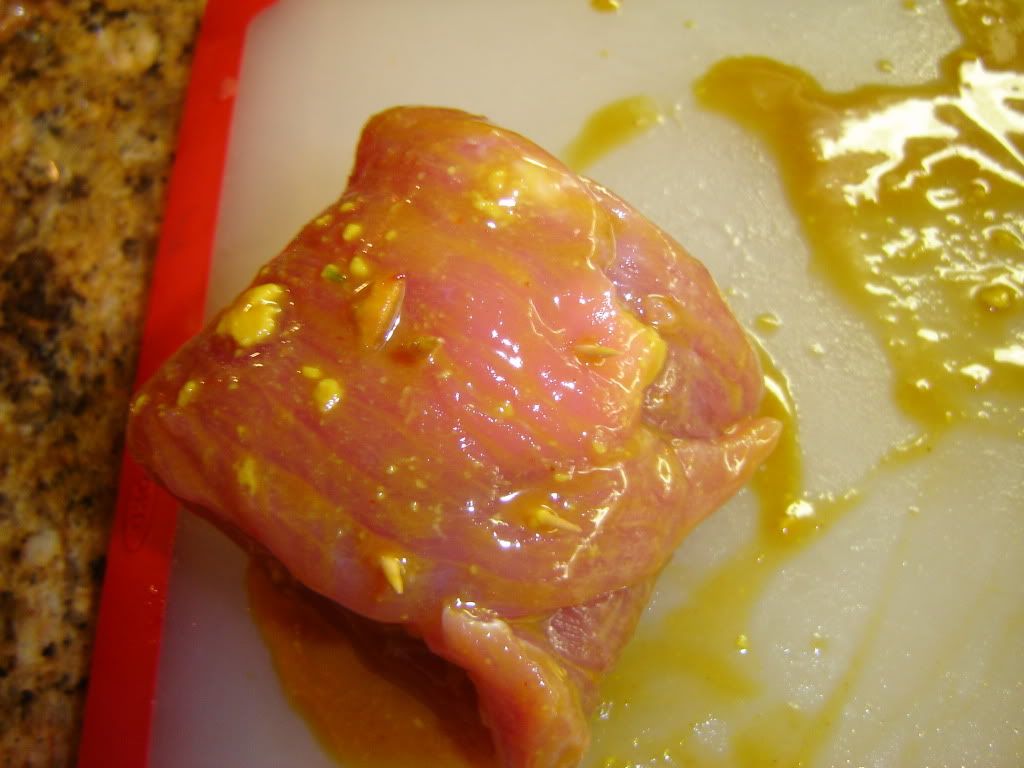 Place pinwheels onto a rack in a shallow baking pan. Bake, uncovered, approximately 30 minutes or until a meat thermometer inserted into the thickest part of the roast registers 155F. Remove from oven and transfer onto a cutting board; let pinwheels stand 10 to 15 minutes before serving (meat temperature will rise 5 to 10 degrees after it is removed from the oven). Transfer onto a serving platter and drizzle Carolina Sauce over the pinwheels.
Enjoy!