This must be one of the all-favourite traditional dishes we had back home. My daughter is crazy about it and dances around whenever I tell her we have it on the menu. It may take a little bit of time, but I guarantee it is definitely worth it!
This is what I used for starters:
- 1 large yellow onion, chopped
- 2 carrots, peeled and finely sliced
- 3 celery stalks, finely sliced
- 1 parsnip, peeled and finely sliced
All veggies went to soften into 2 tablespoons olive oil, for about 7-8 minutes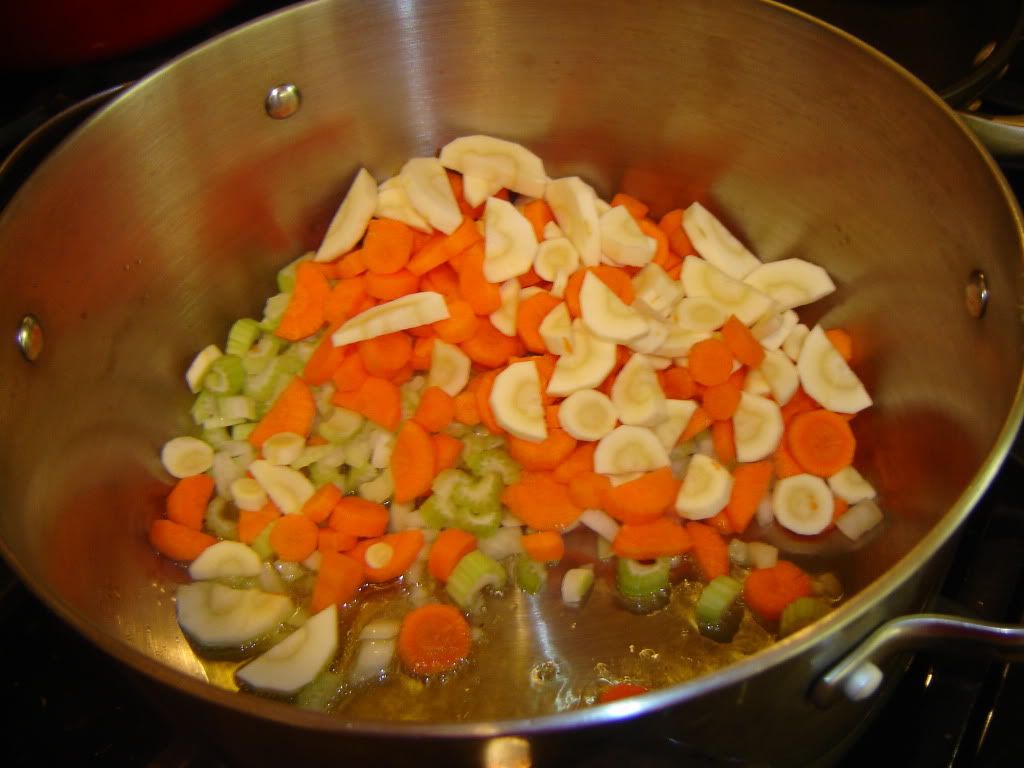 In the meantime I prepared the mini-meatballs by mixing 1 lb ground beef with 2 eggs, 1 handful of rice, seasoned salt (I used Lawry's) and pepper to taste plus some dried parsley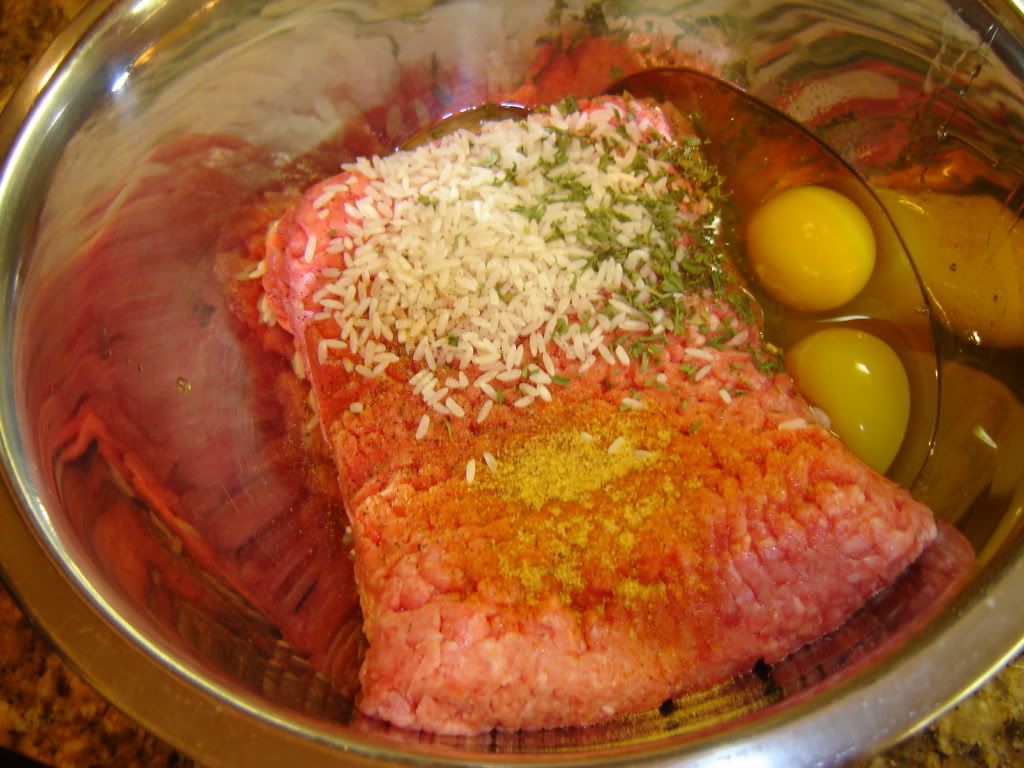 Now let's go back to the soup. After the veggies have softened, add 4 quarts of either beef stock or water to the pot (I used 2 quarts beef stock and 2 quarts water), stir and bring to a boil on medium heat.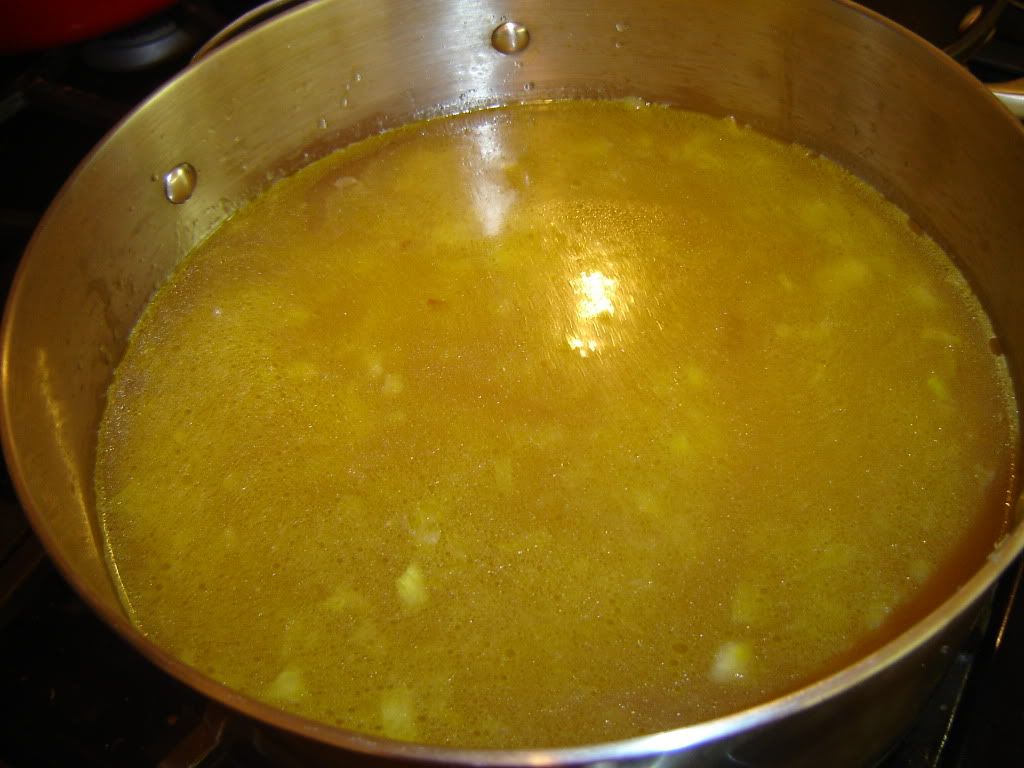 While the liquid is getting to the boiling point, it's time to make the mini-meatballs; take a little bit of the meat composition and roll it into 1-inch balls; lay them on a plate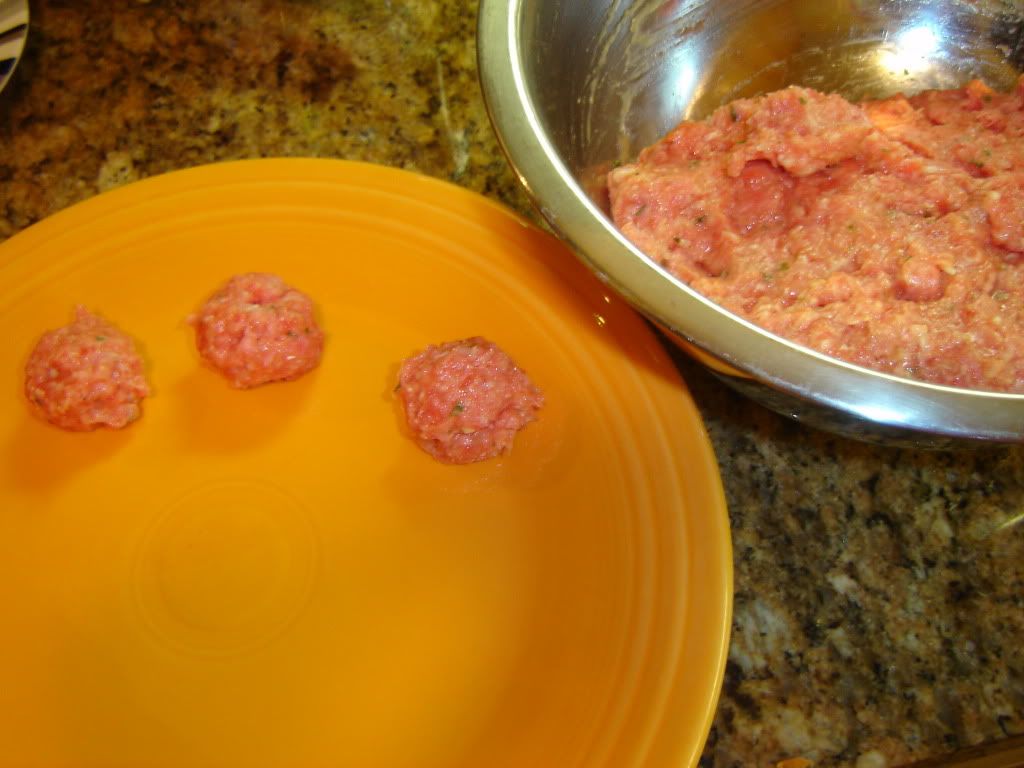 After all mini-balls are finished, start dropping them into the soup.
Make sure you turn the heat to low, cover the pot and allow them to cook for about 15-20 minutes.
Finely chop two tomatoes and add them to the pot, together with vinegar or lemon juice to taste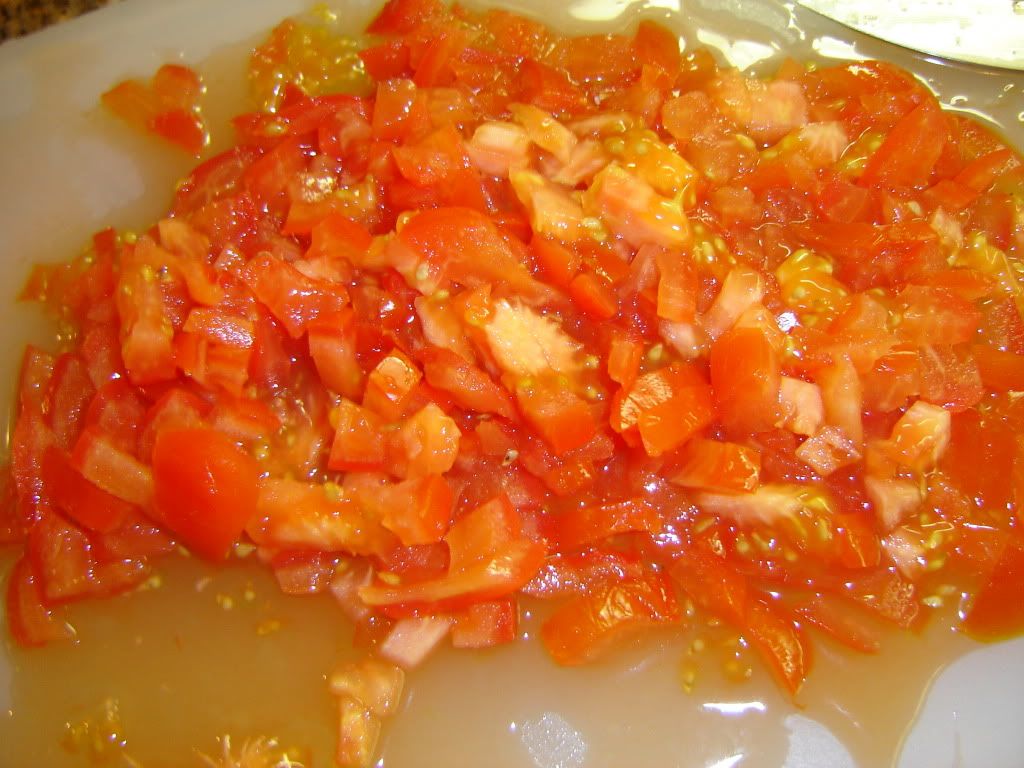 Let everything boil for 10-15 minutes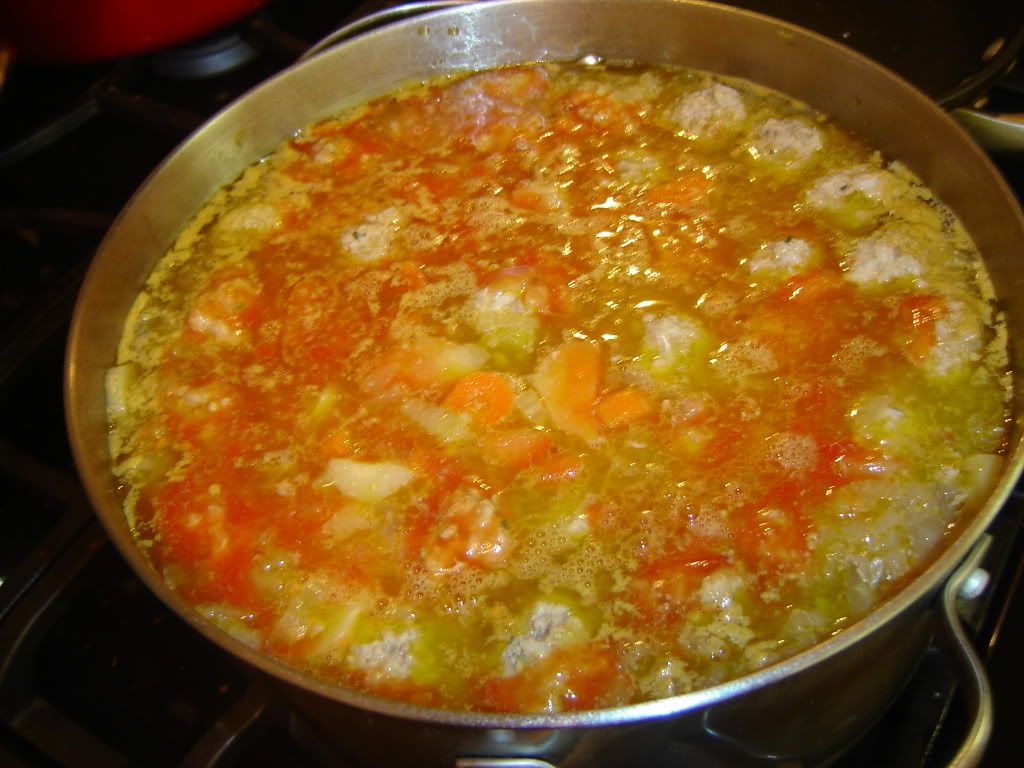 When everything is cooked add one bunch of parsley, chopped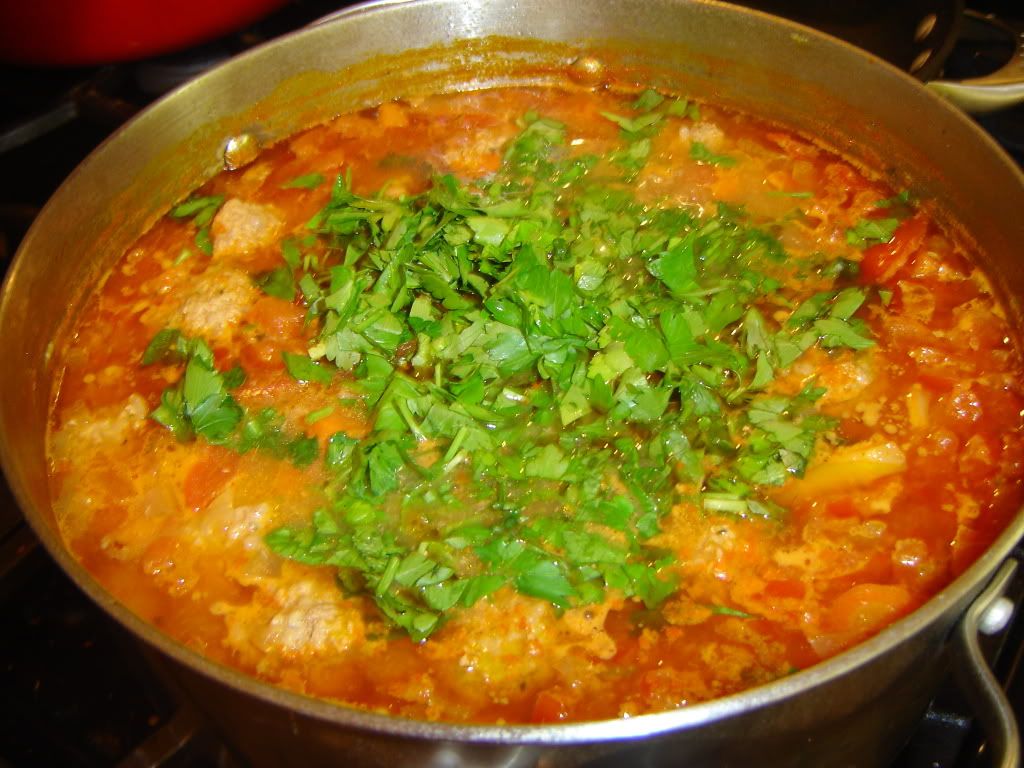 I served it with homemade baguettes
and plenty of sour cream :D. Enjoy!