I love cooking pork tenderloin because it is so versatile, partners well with fruit, onion or mustard and cooks up so quickly. It is especially helpful for a mid-week meal, and the recipe I'll show you does not require more than 30 minutes from start to finish.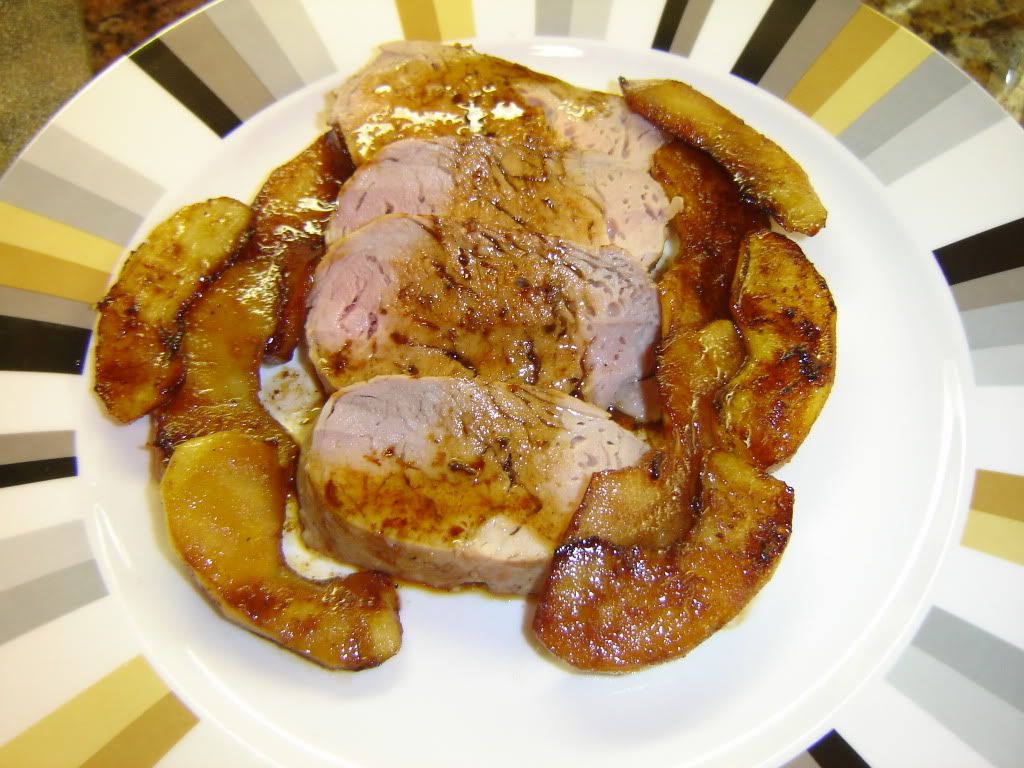 For 2 persons:
- 1 pork tenderloin (I cut mine in half)
- 1 clove garlic, peeled and cut into slivers
- 1 teaspoon ground cumin
- 1 tablespoon grapeseed oil or canola oil
- 1/2 cup chicken or beef broth
- 1/2 cup white wine (can be substituted with apple brandy or apple cider)
- 1 medium size apple, peeled, cored and sliced - use a good cooking apple such as Jonagold or Fuji (not Red Delicious)
- salt and pepper to taste
Preheat the oven to 400F. With the tip of a sharp knife, make deep little slits in the tenderloin and insert the garlic slivers. Season with salt, pepper and cumin.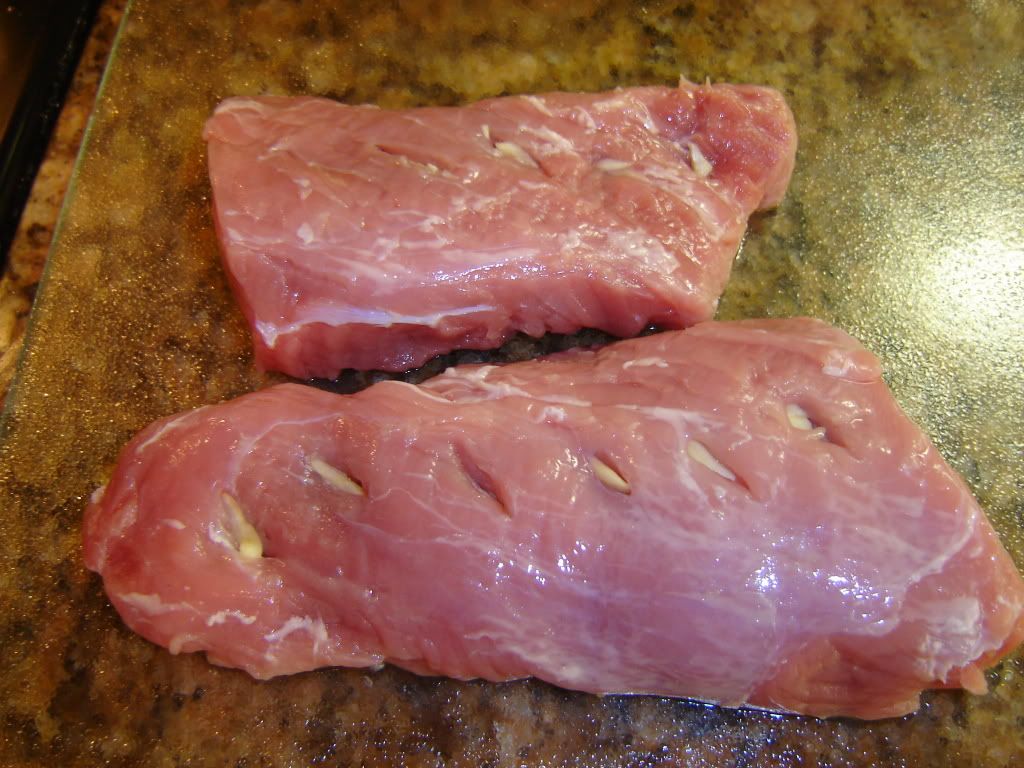 Heat the oil in a skillet on medium high heat and sear the tenderloin well on all sides (about 10 minutes)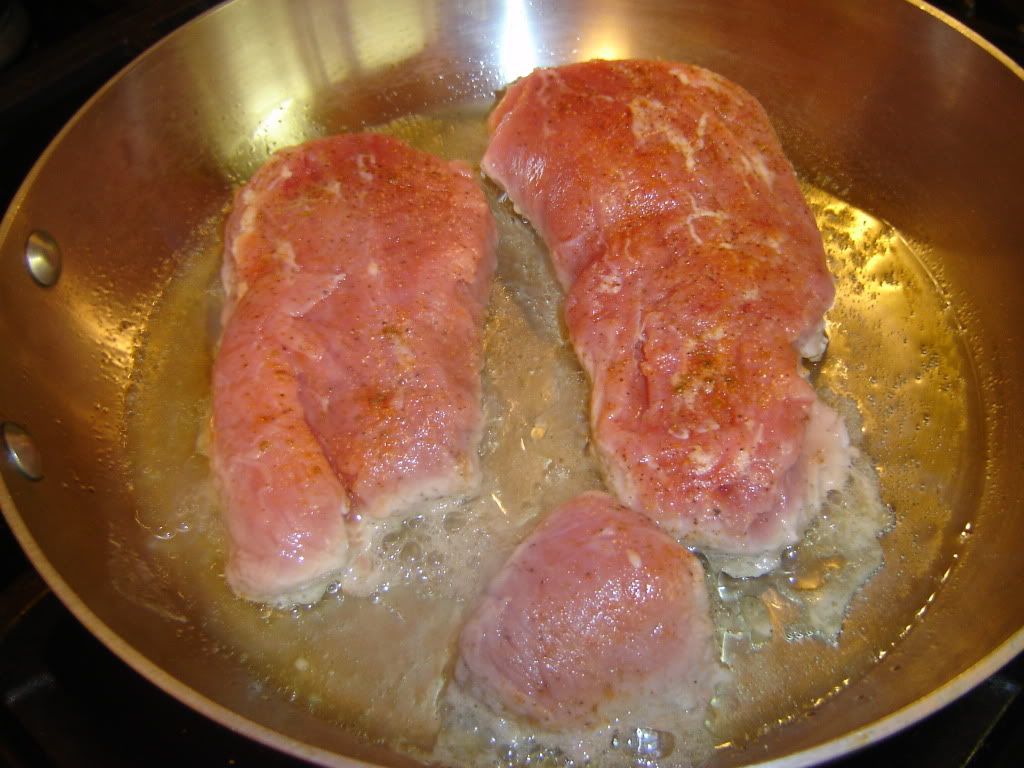 Remove the tenderloin from the skillet (do not discard the juices) and place in a roasting pan. Add the broth and white wine, then cook in the oven at 400F for 10 minutes.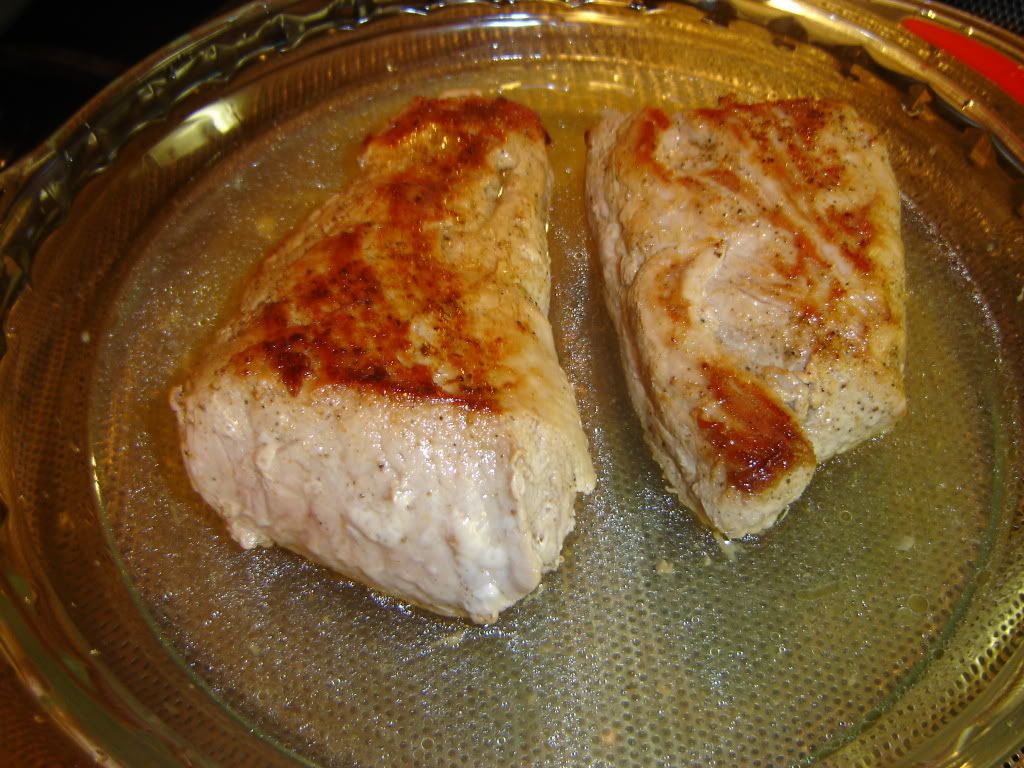 After placing the the tenderloin in the oven, cook the apple slices in the same skillet that you used to brown the meat, and saute until soft. Remove the apples from the pan and set them aside, saving the juices once again in the pan.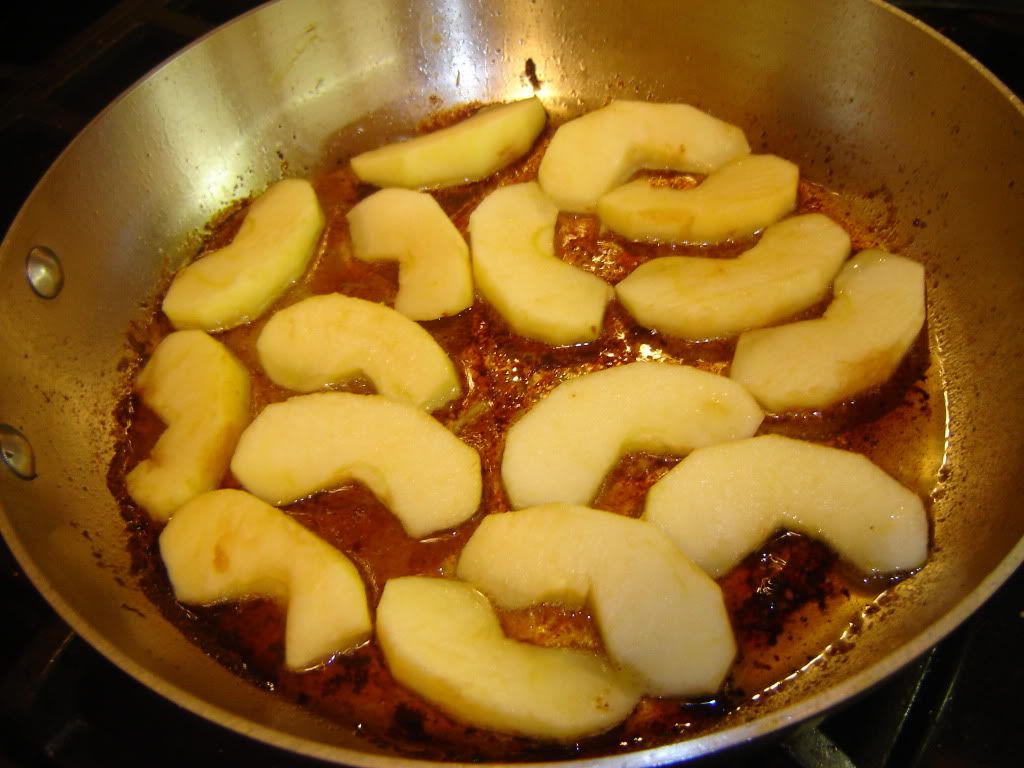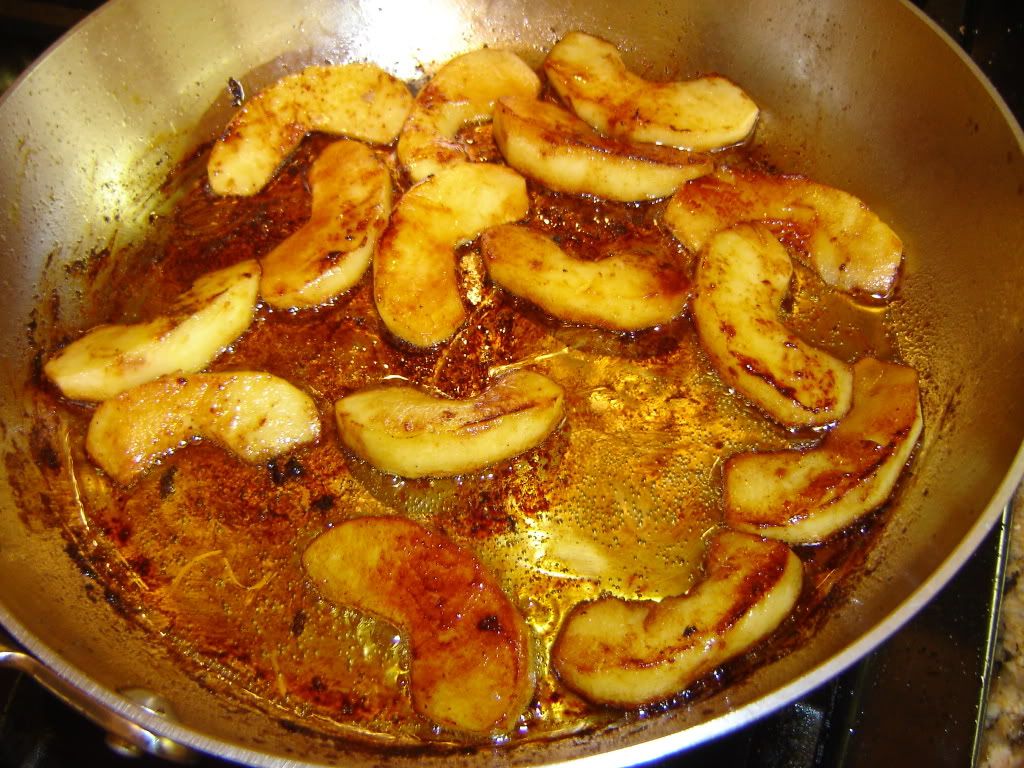 Remove the tenderloin from the oven, lay it on a board, cover with aluminum foil and let it rest for 10 minutes. While the pork is resting, pour the roasting pan juices into the skillet and boil everything on hih heat for 5 minutes or until you get a gravy the consistency of melted ice cream.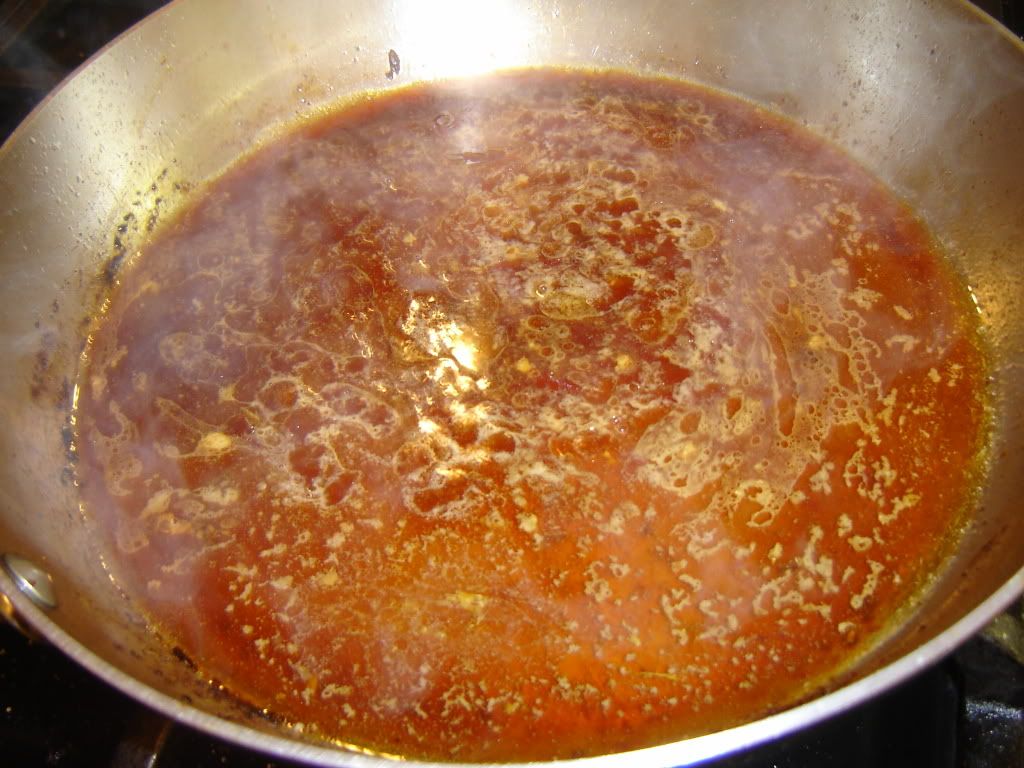 Slice the tenderloin into 1/4 inch thick slices, add the sliced apples to the meat in the serving dish, drizzle some gravy over and serve immediately. Enjoy!