This is a layered cake pretty well-known in my childhood under two different names: Snow White or Lemony Cake. I grew up with it, and I made it for my daughter several times as well, while she was a toddler. This time was the first time she fully appreciated it and asked me to make it again sometime soon.
For the layers:
- 3 large eggs
- 100 gr confectioners sugar
- 6 tbsp vegetable oil
- 3 tbsp milk
- 1 tsp baking powder
- one pinch of salt
- 450 gr all-purpose flour
Beat the eggs, sugar, milk and oil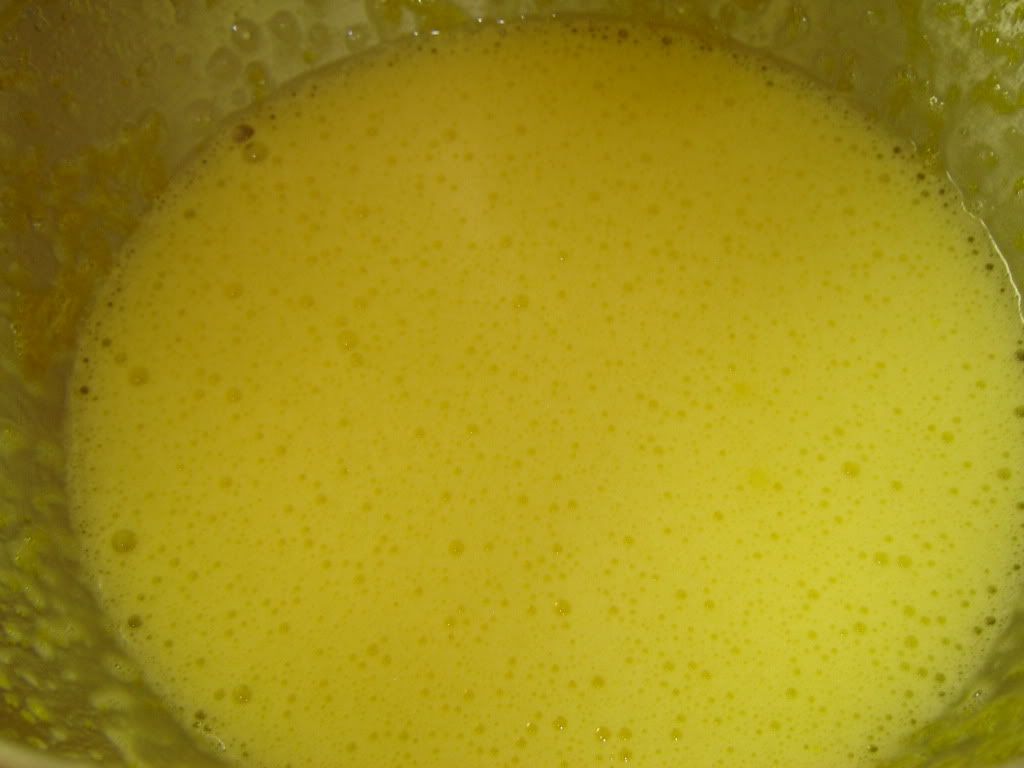 Mix the flour with the salt and baking powder, add over the wet ingredients and form a dough
Divide the dough into 3 equal parts and roll each part out in 10x14-inch layers. Preheat the oven at 350F.
Bake each layer on the back of a cookie sheet covered in parchment paper, for about 7-8 minutes (layers should not brown) - keep an eye on the layers, they burn easily!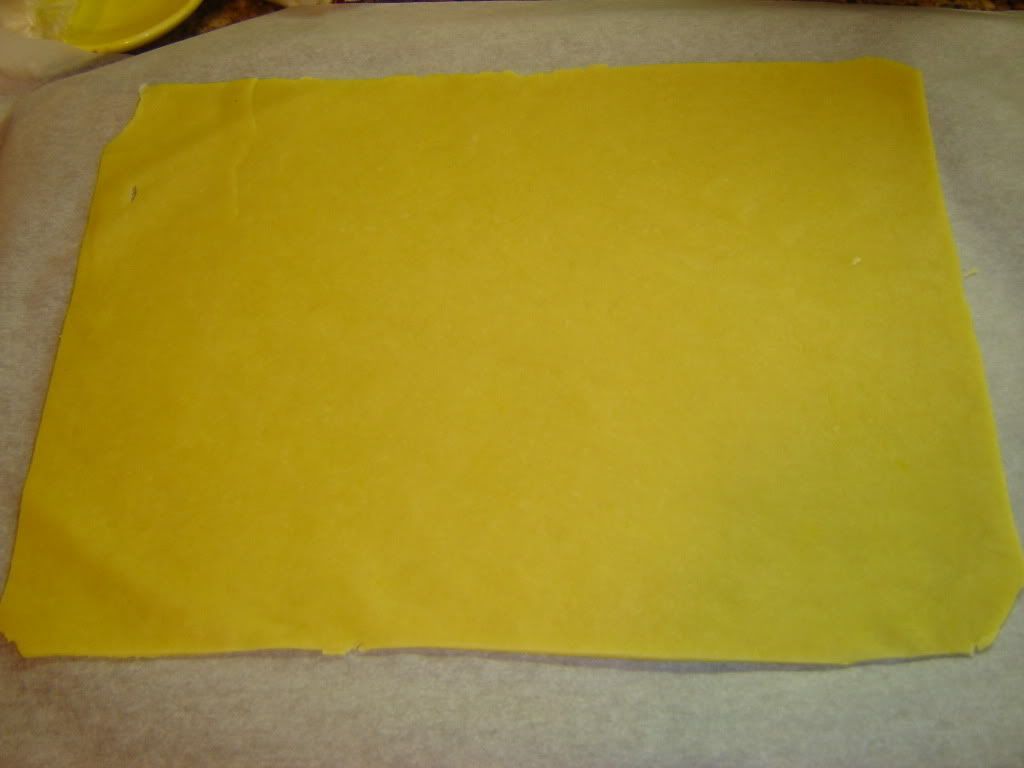 When done, gently transfer each layer on a wire rack and allow to cool.
For the filling:
- 2 cups (500 ml) milk
- 2 full tbsp all-purpose flour
- 250 gr butter
- 275 gr confectioners sugar
- 1 lemon
Combine the flour with milk in a sauce pan, on medium-low heat, stirring continuously until the mixture thickens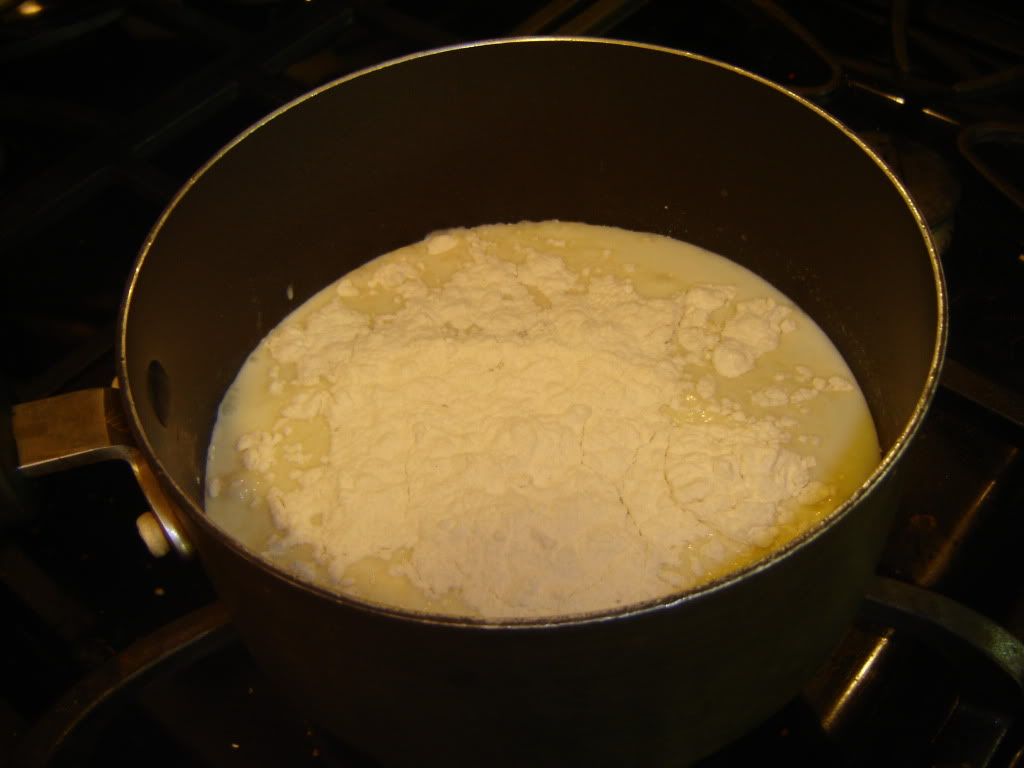 Set aside and allow to cool completely (this is very important, otherwise the filling will get spoiled).
Beat the butter with the confectioners' sugar
Add the zest and juice of one lemon
Add the cooled flour-milk mixture to the butter-sugar combination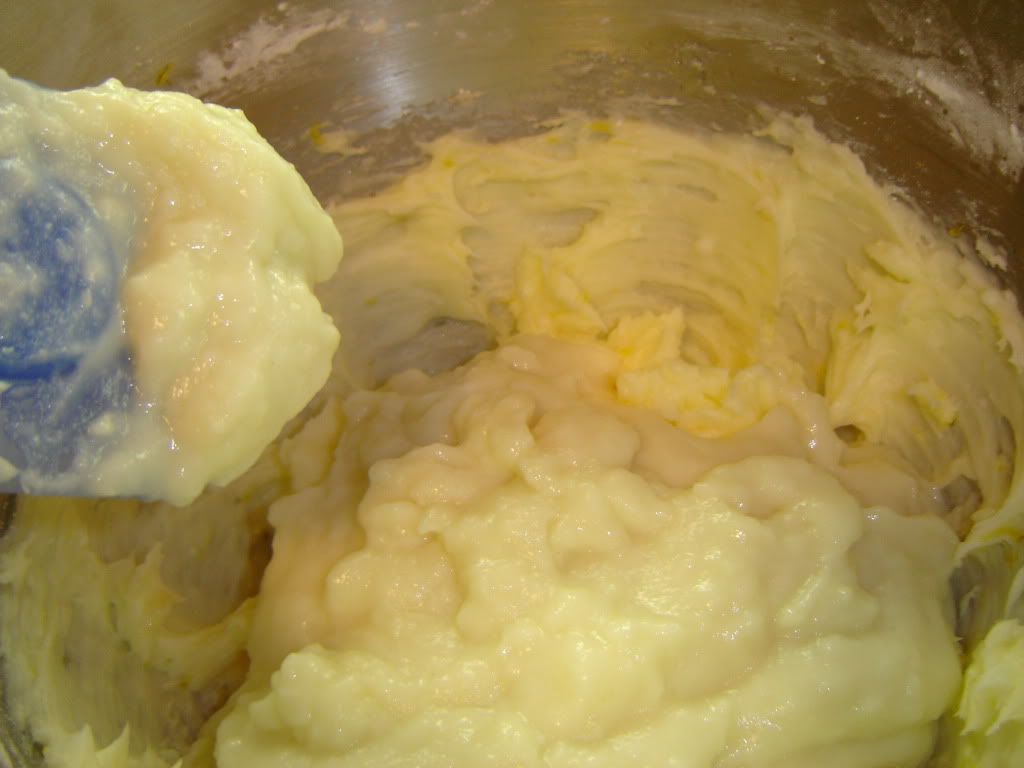 and stir well to combine


To assembly: spread half the filling over a layer of cake


Place another layer over the filling, then spread the second half of cream filling over it


Cover with the last layer, then cover the entire cake with cling film. Place some heavy item over the entire cake and refrigerate overnight. The next day sprinkle confectioners sugar over the cake, then cut it in diamond shapes and serve.

A closer look



This is a very delicate and tasty cake. Enjoy!