3/4 cup uncooked short grain white rice
2 cups milk, divided
1/3 cup sugar
1/4 teaspoon fine sea salt
1 egg
1 cup dried apricots, diced
1 tablespoon unsalted butter
1/2 teaspoon vanilla extract
1 orange, zested
1/2 teaspoon ground cardamom
Freshly grated nutmeg, for serving (optional)
Bring 1 1/2 cups water (I preferred to use milk) to a boil over high heat in a saucepan. Stir in your rice. Then turn down the heat, cover the pan and let simmer for 20 minutes.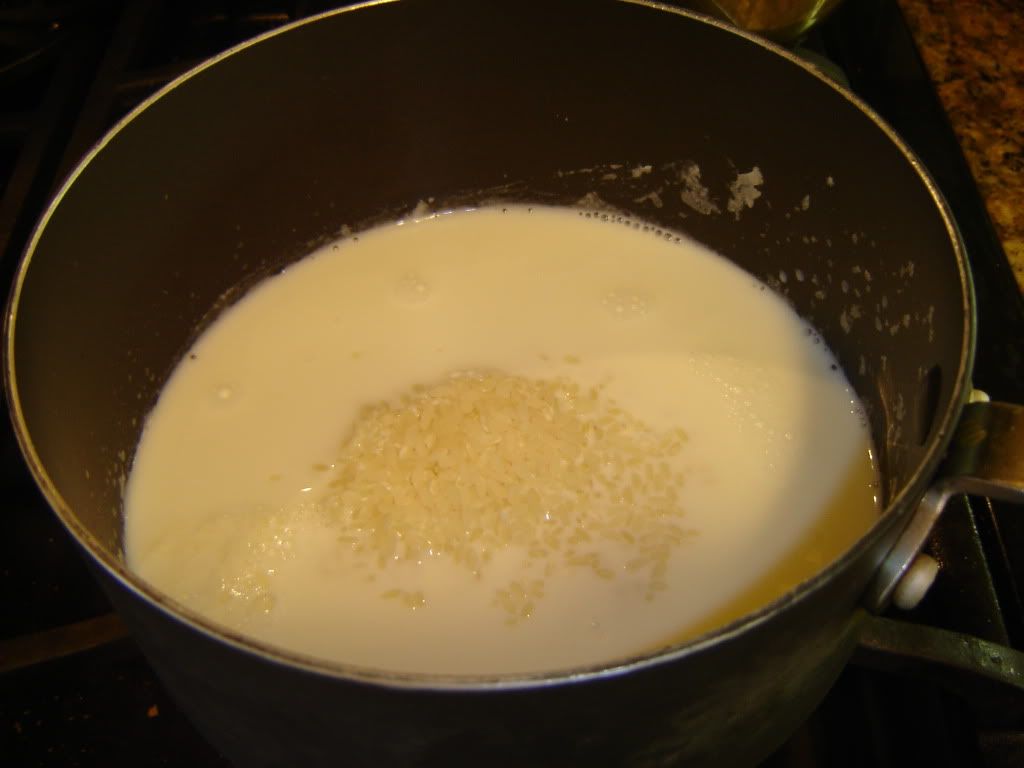 When the rice is done, put it in a clean saucepan with 1 1/2 cups milk, the sugar and salt. Cook this over medium heat, giving it a stir every once in awhile, until it thickens up and gets creamy, 15 to 20 minutes.
Crack your egg into a small bowl and beat it with the remaining 1/2 cup milk. Slowly stir this mixture into the rice. Stir in your diced apricots and cook 2 minutes more. Take off the stove and stir in your butter, vanilla, orange zest, and cardamom.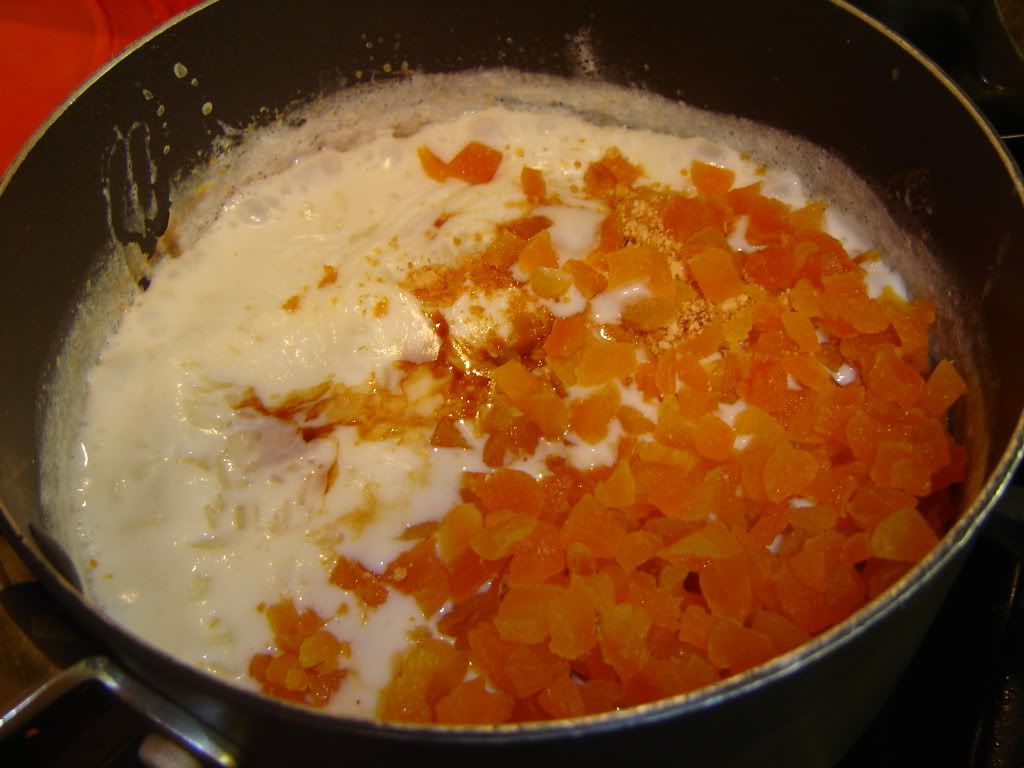 Grate some nutmeg over top
(if using) and serve. Enjoy!