I prepared the branzino in the Mediterranean style, with citrus and herbs and served with a risotto Primavera. You can replace the branzino with any white, flaky fish.
Ingredients:
1 whole branzino or other white-fleshed whole fish, butterflied
1 leeks cut into thin strips
1 Meyer lemon cut into thin rounds with one wedge reserved
2 sprigs fresh thyme
Salt and pepper, to taste
olive oil
Preheat the oven to 425 degrees.
Place fish on a roasting pan open and flesh side up. Sprinkle salt and pepper over both fish. Squeeze a bit of lemon juice over each fish. Line one side of the fish with lemon slices, top with a generous amount of leeks and 2 sprigs of thyme. Fold the empty side onto the filled side. Drizzle with olive oil and salt and pepper.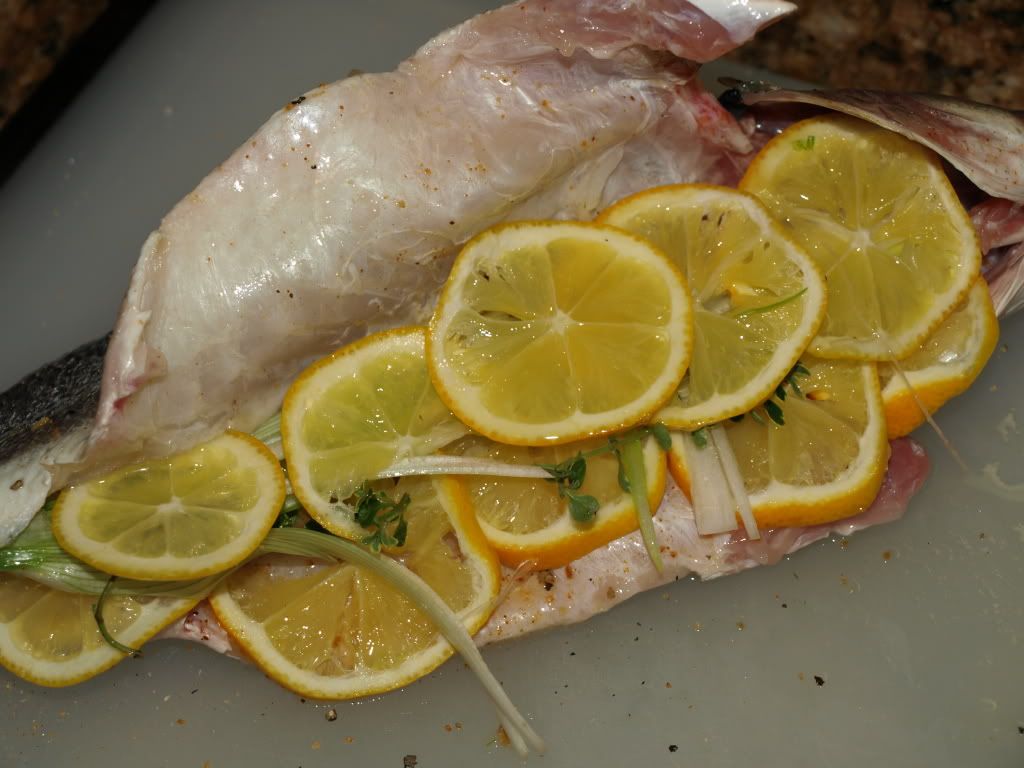 Cook for 12 to 18 minutes, or until the fish is cooked through.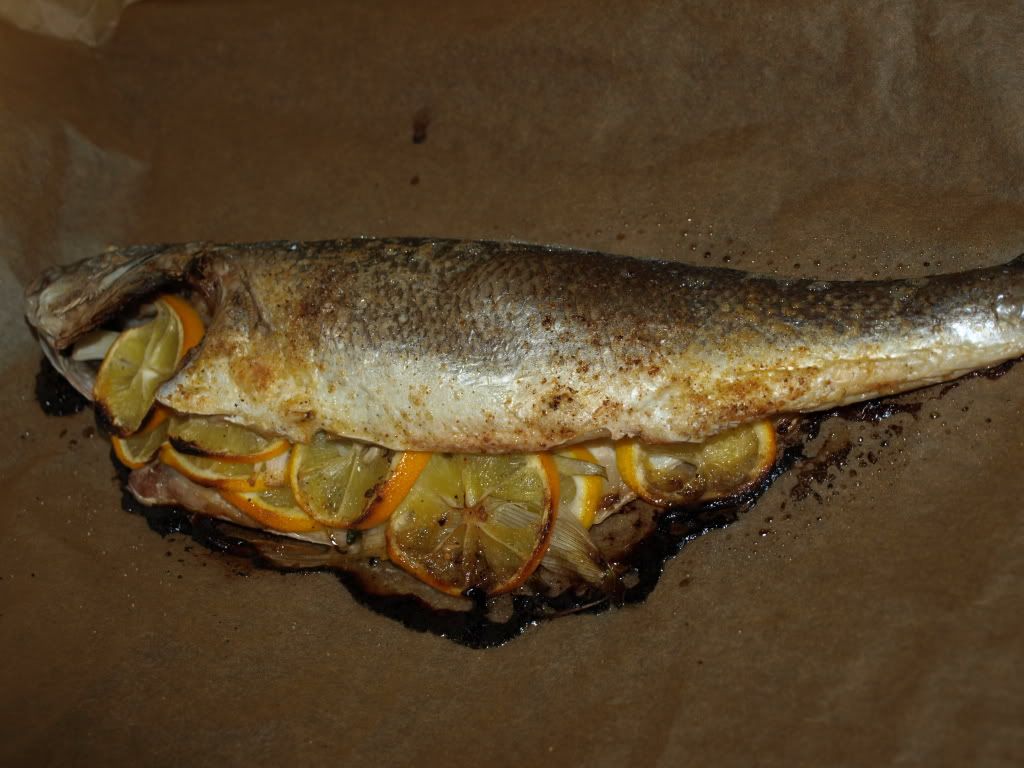 Enjoy!