A staple in the Roman cuisine, tomatoes stuffed with rice appear on nearly every antipasto table in Rome. You'll need:
- 8 firm, medium ripe tomatoes (I had 3 very large ones)
- 1/2 cup raw Arborio or other risotto rice
- 2 tbsp finely chopped fresh basil
- 2 tbsp finely chopped fresh parsley
- 2 garlic cloves, peeled and minced
- 1/2 cup extra virgin olive oil
- salt and freshly ground black pepper
Position oven rack in top third of oven, then preheat the oven to 400F. Trim about 1/4-inch from the top of each tomato and set them aside. Working over a medium bowl, use a small spoon to carefully scoop out inner pulp without puncturing the walls of the tomatoes; reserve the pulp. Arrange the scooped-out tomatoes open end up in a medium baking dish and set aside.
Pass the tomato pulp through a food mill or pulse in the bowl of a food processor to a chunky puree, then transfer back into the bowl.
Add the rice, basil, parsley, garlic and oil, then season generously with salt and pepper. Mix well.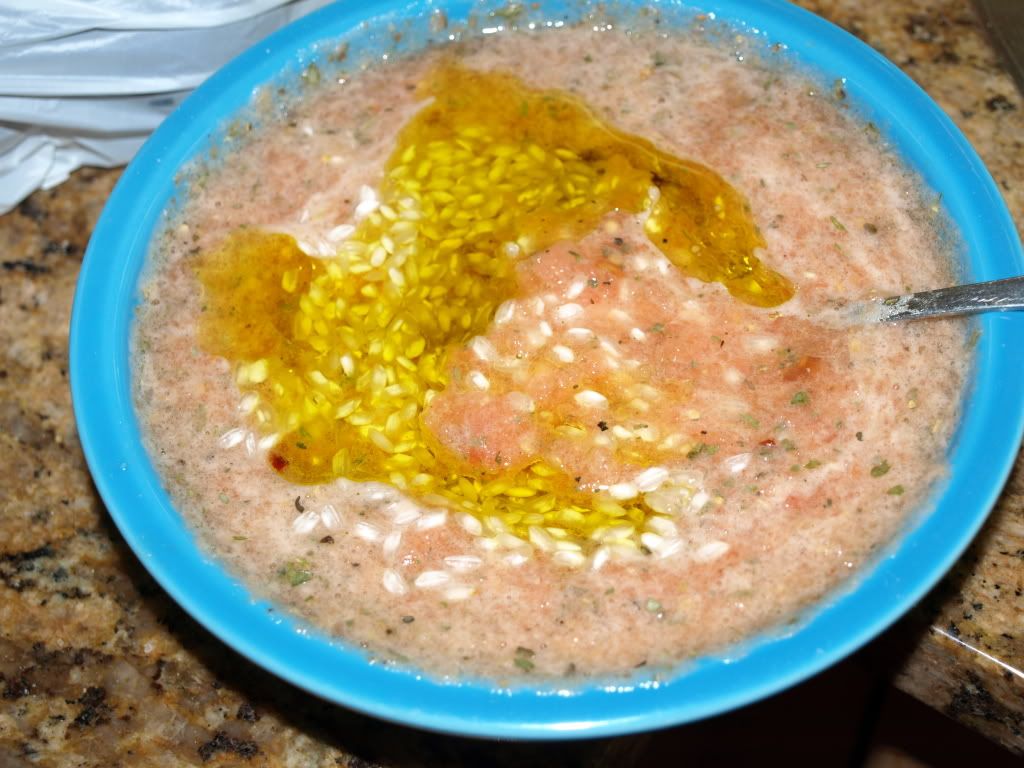 Spoon the filling into prepared tomatoes
and place a reserved tomato end loosely on top of each stuffed tomato.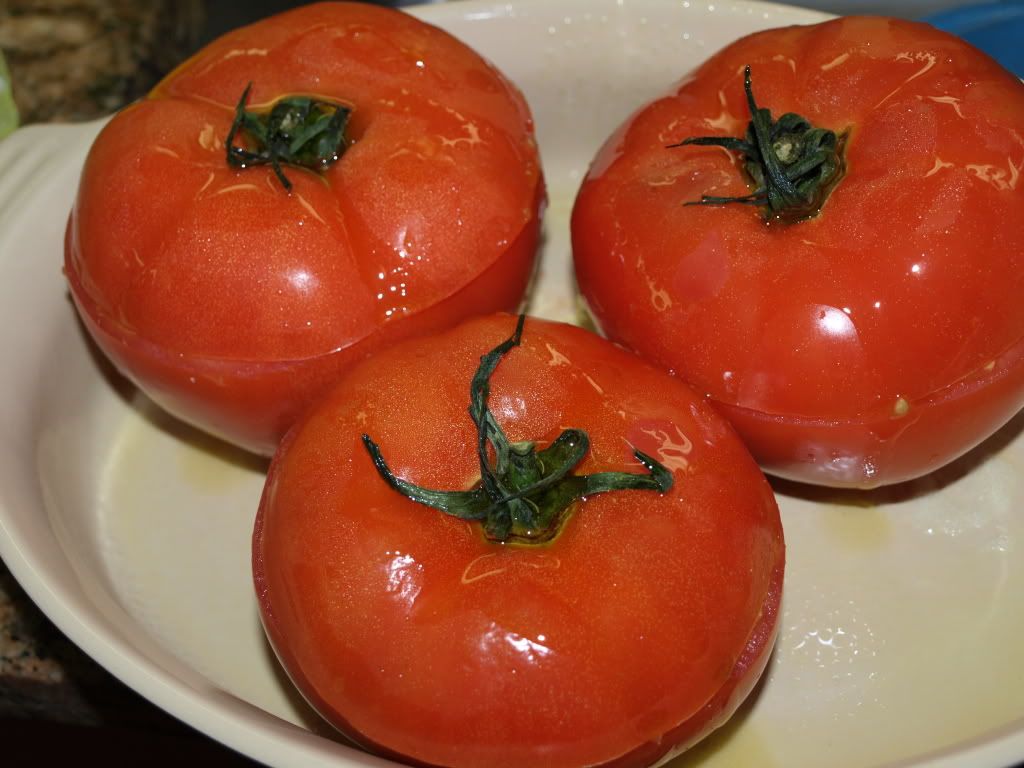 Drizzle a little bit of oil over tomatoes and bake until rice is tender and the tomatoes are soft and well browned, about 50 minutes. Remove from the oven and set aside to cool to room temperature.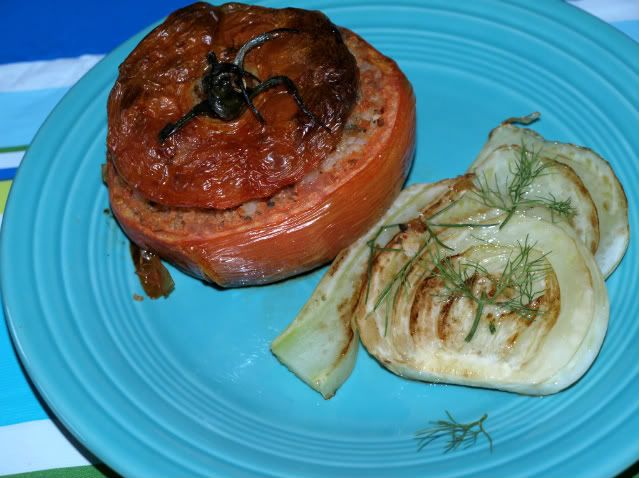 Enjoy!