2 pounds Yukon gold potatoes, peeled and cut into 3/4-inch chunks
4 cups chopped leeks, white and light green parts, cleaned of all sand (4 leeks)
1/4 cup good olive oil
Kosher salt and freshly ground black pepper
1/2 cup dry white wine, plus extra for serving
5 cups chicken or vegetable stock, preferably homemade
3/4 cup heavy cream
8 ounces creme fraiche
1/4 cup freshly grated Parmesan, plus extra for garnish
Preheat the oven to 400 degrees F.
Combine the potatoes and leeks on a sheet pan in a single layer. Add the olive oil, 1 teaspoon salt, and 1/2 teaspoon pepper and toss to coat the vegetables evenly.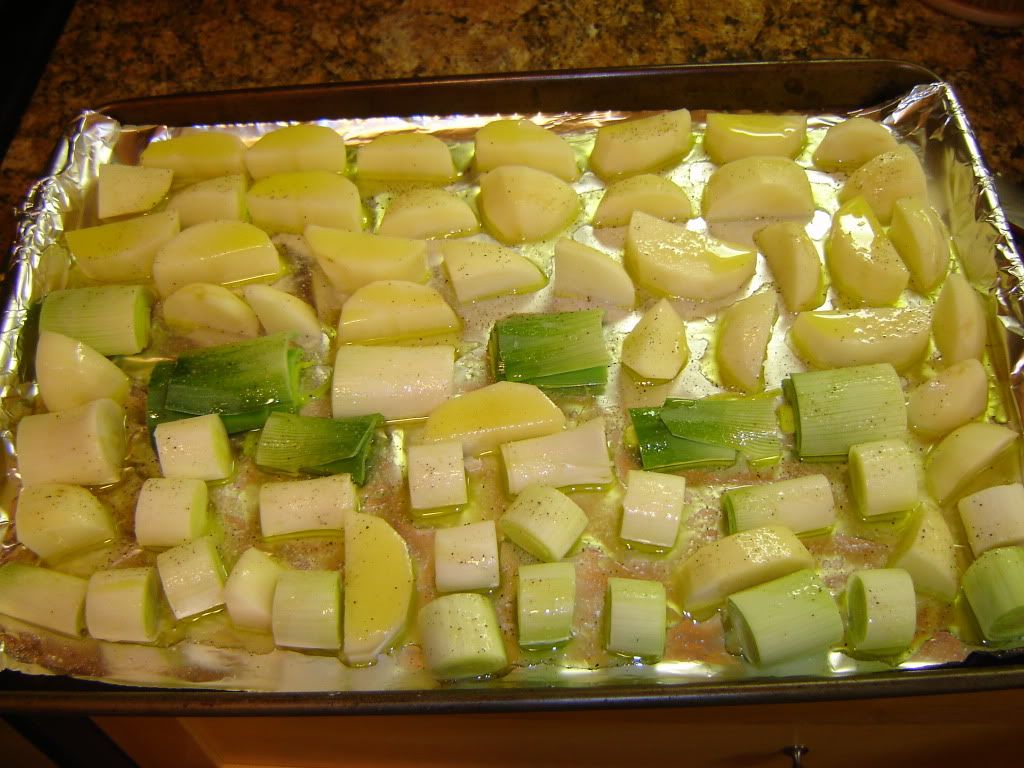 Roast for 40 to 45 minutes, turning them with a spatula a few times during cooking, until very tender (my leek was a bit too brown :D)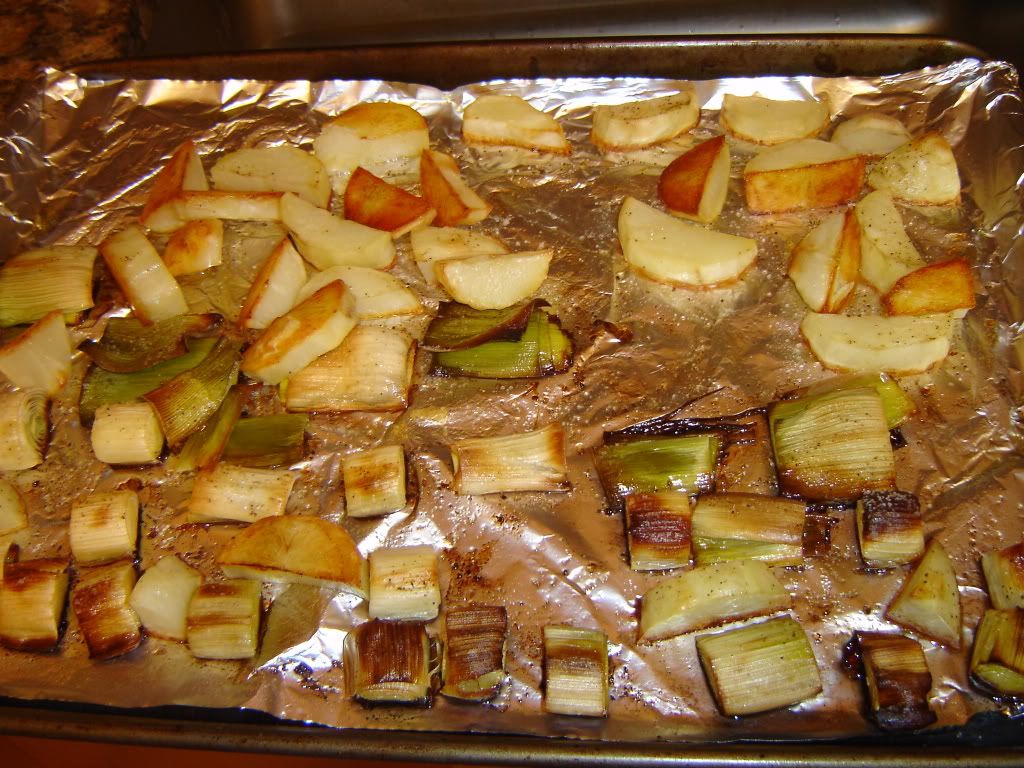 In batches, transfer the roasted vegetables to a food processor fitted with the steel blade, adding the pan liquid and about 5 cups of the chicken stock to make a puree. Pour the puree into a large pot or Dutch oven. Continue to puree the vegetables in batches until they're all done and combined in the large pot.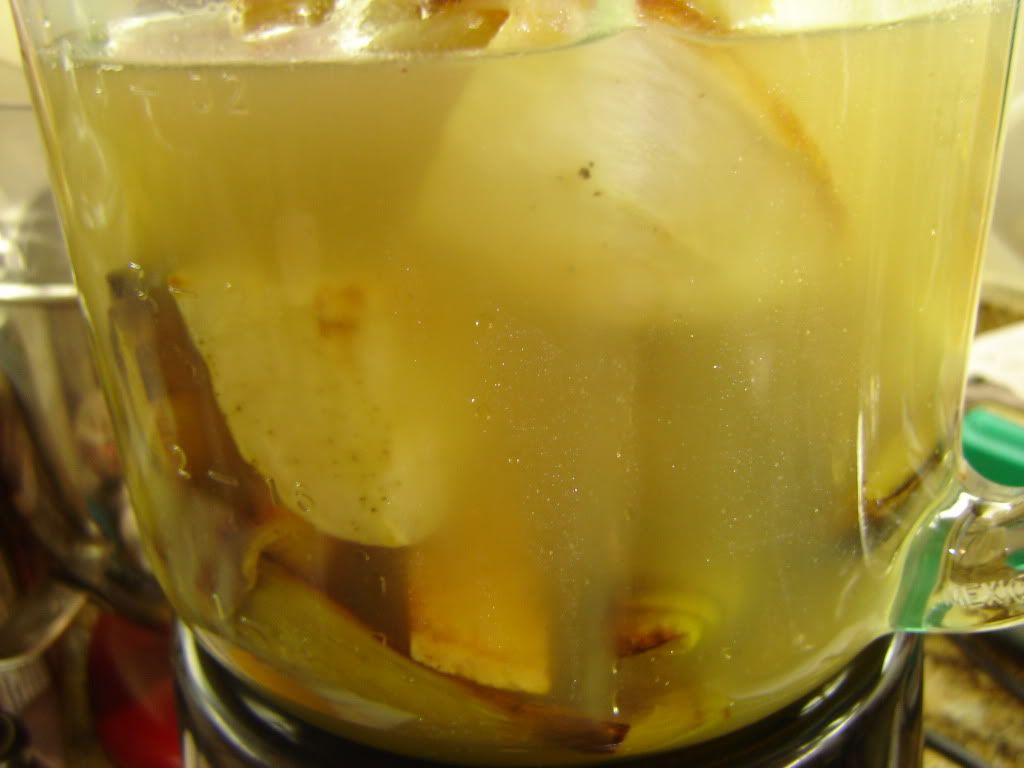 Add the cream, creme fraiche, 2 teaspoons salt, and 1 teaspoon pepper and check the seasonings.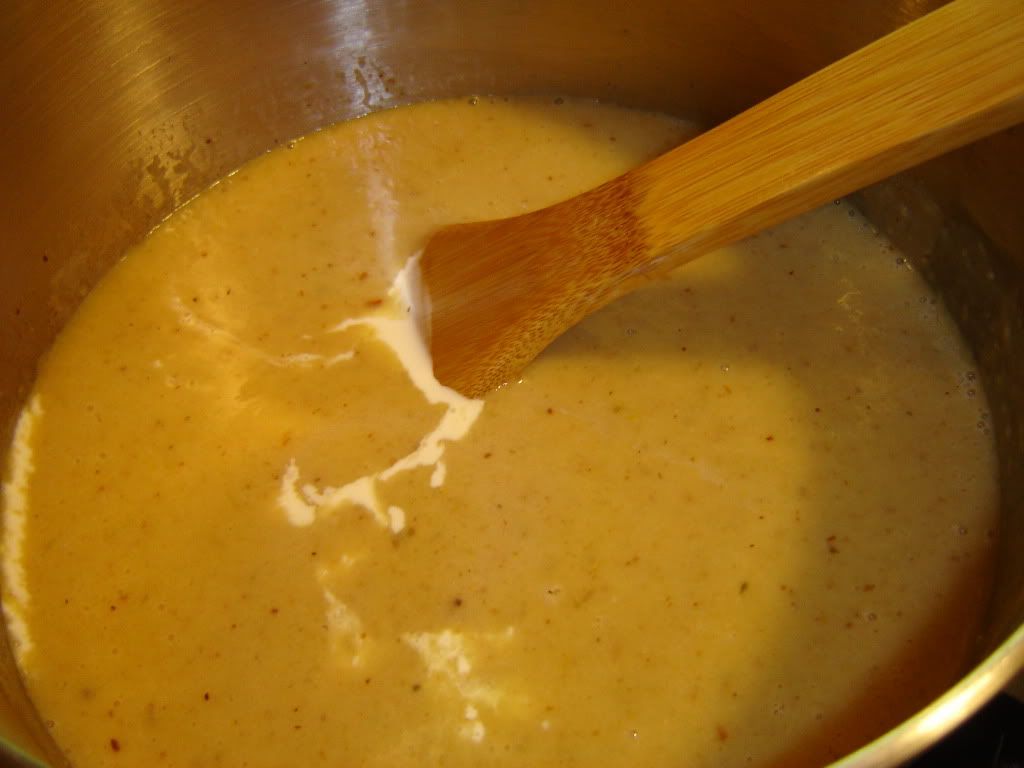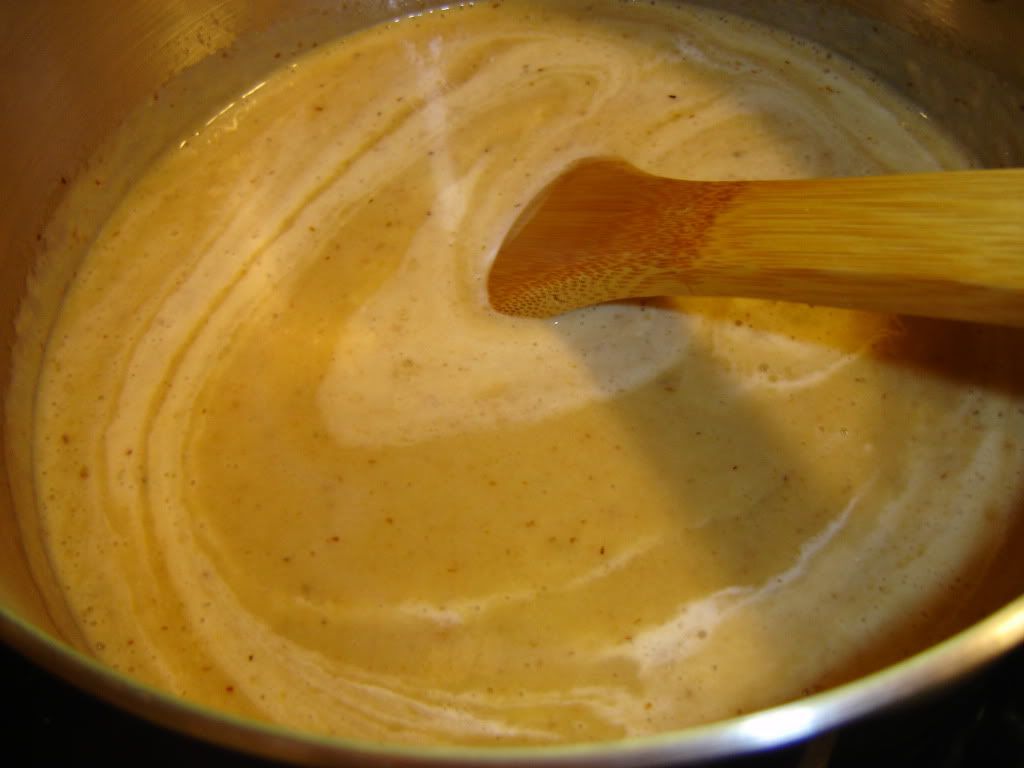 I also added some hot paprika :D
When ready to serve, reheat the soup gently and whisk in 2 tablespoons white wine and 1/4 cup of Parmesan. I added some dried parsley and a touch of sweet paprika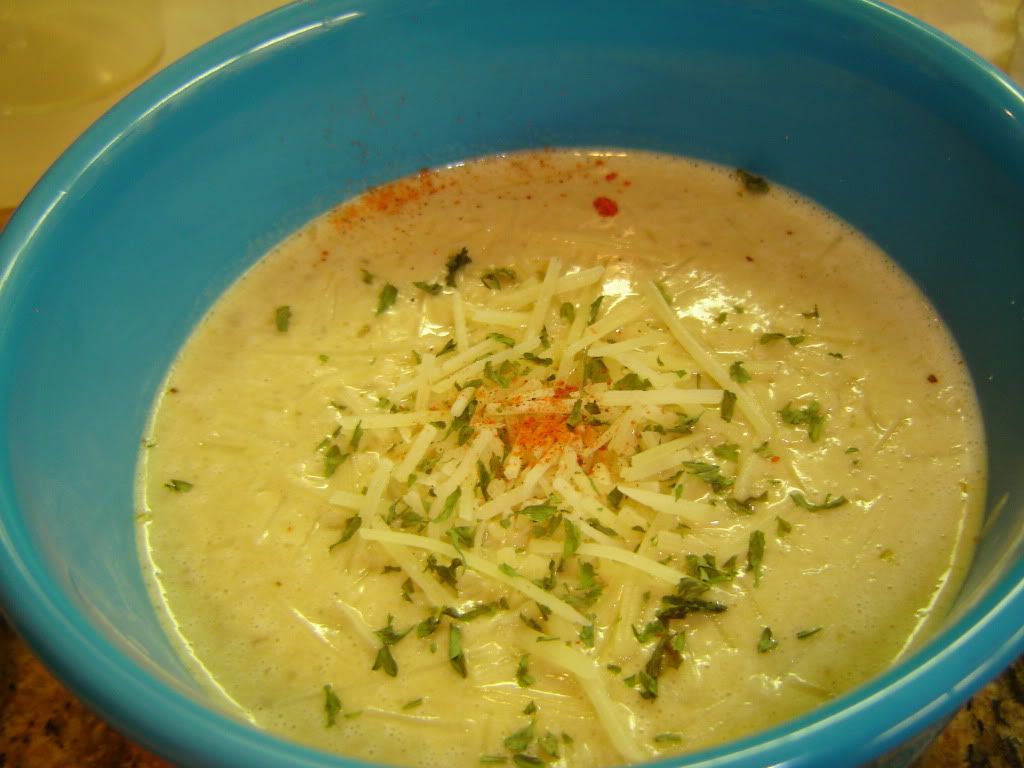 Enjoy!