Today I was extremely glad because a good old friend of mine reappeared on a forum where I activate; since her favourite dish is potatoes in any way, shape or form, this recipe is for her. Happy, mouah!
My quantities are for 6 servings, but I adjusted the recipe and cooked just for 2.
Preheat the oven to 400F.
Get 3 large russet potatoes, put them on a rimmed baking sheet and roast until just tender, about 45 minutes.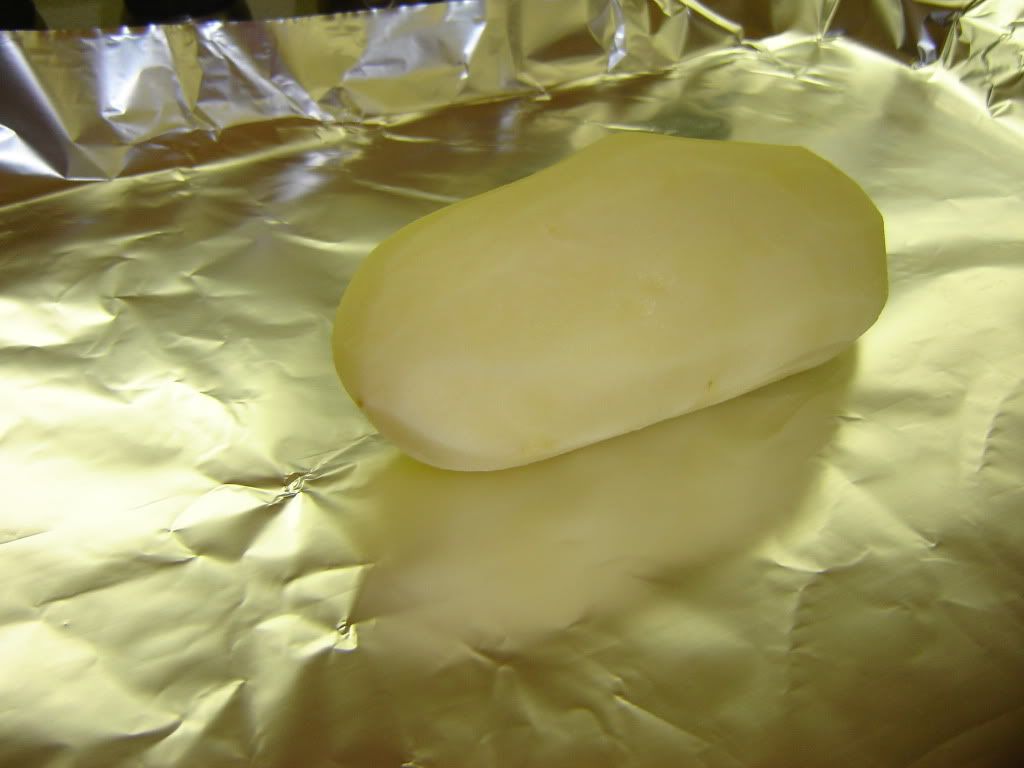 Allow to cool a bit until they can be handled. Cut the potatoes in half lengthwise and, using a spoon, remove the potato flesh and reserve, leaving 1/2-inch-thick rim around the edges.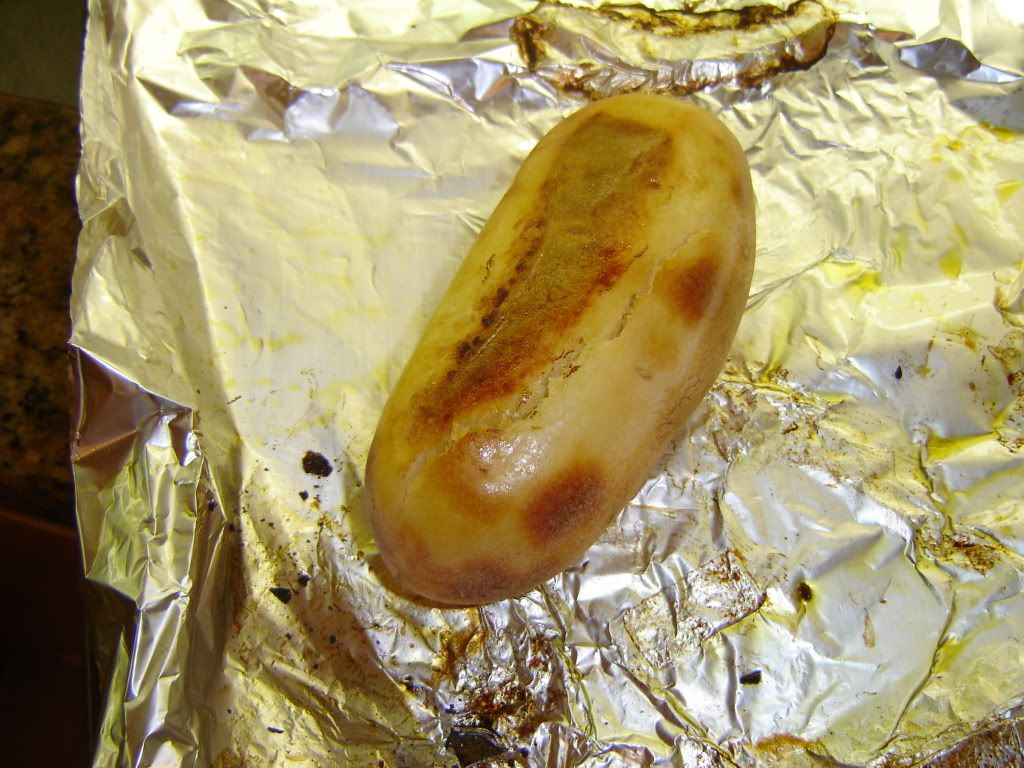 Take 2 lbs beef-chuck, trimmed and cut into 1-inch cubes. Pat the meat cubes dry with paper towels, season with salt and pepper to taste. Heat 2 tablespoons olive oil in a large Dutch oven (I used a smaller pot) and sear the meat on all sides to a deep golden brown, about 10 minutes
.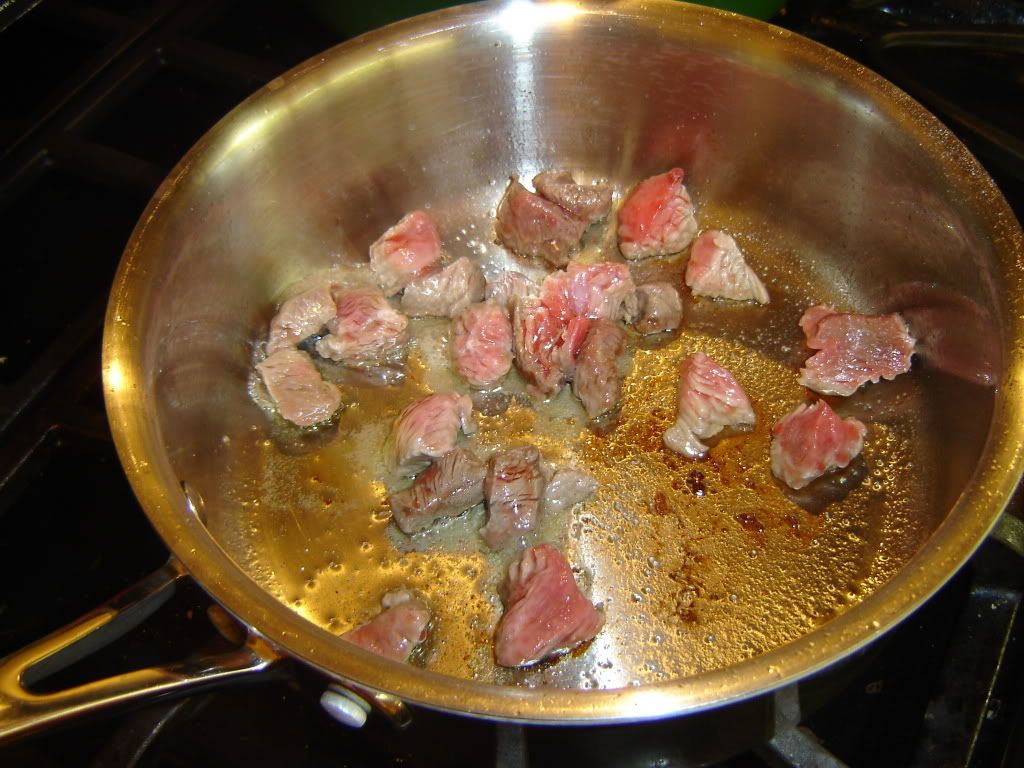 Add 1 tablespoon olive oil, 1 bunch chopped scallions, 3 tablespoons of beef stock, season with salt and pepper. Cook for about 10 minutes, stirring often, adding beef stock as needed to deglaze brown bits from the pot. Add 3 cups of beef stock to the pot and bring to a boil. Reduce the heat and simmer until the meat is tender, about 35 minutes. (I also added some dry rosemary)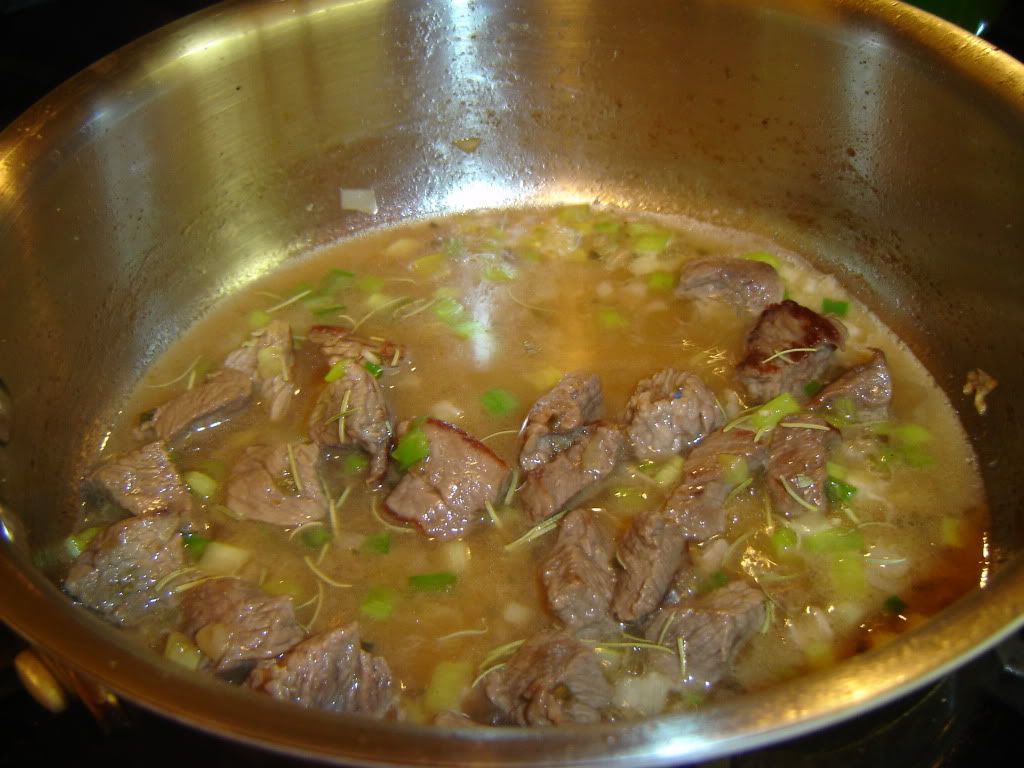 Pass the reserved potato flesh through a ricer or mash until smooth, adding hot water to loosen; add 1 tablespoon olive oil, season with salt and pepper and mix very well (I skipped this step because I prepared some cream cheese topping for the potatoes: cream cheese, sour cream, caraway seeds, chopped scallions, everything mixed together).
Ladle the stew into the crisp potato bowls, top with a spoon of mashed potatoes.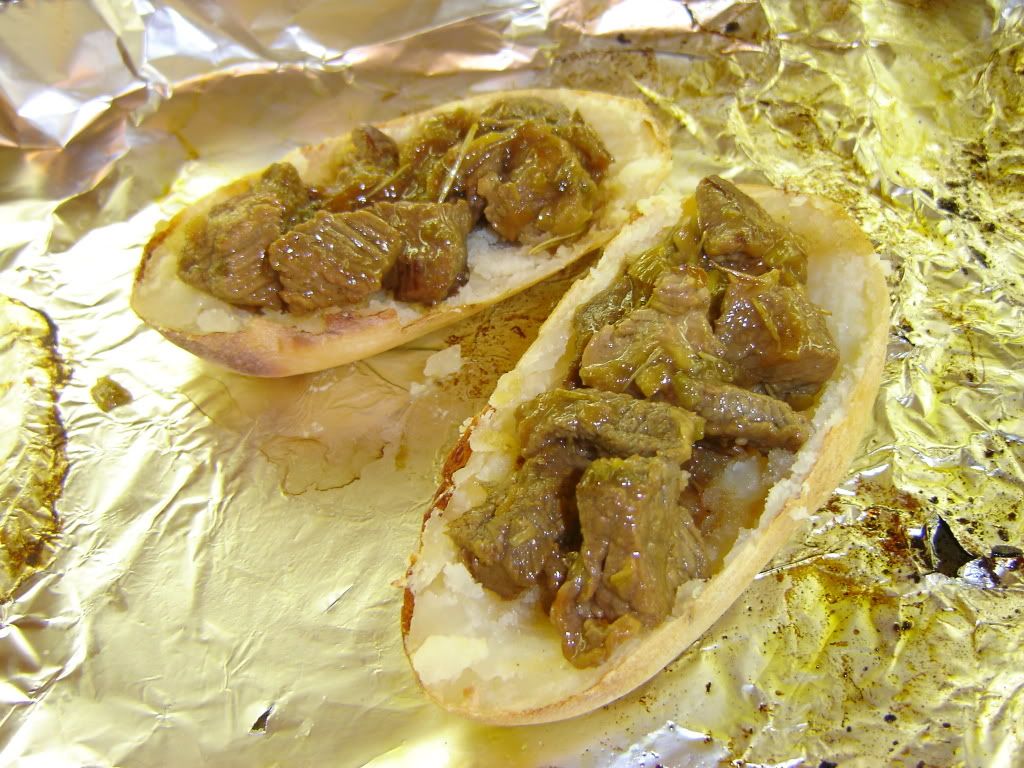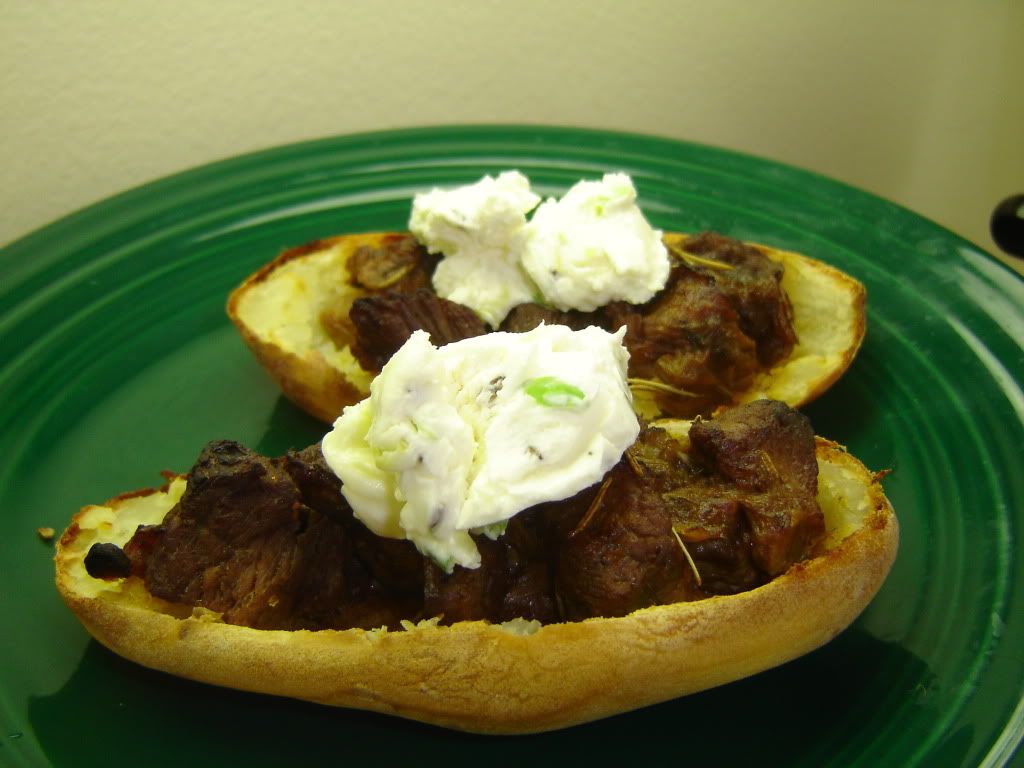 I put the stuffed potatoes in the oven for 5 more minutes, then topped with the cream cheese dip.
Of course you can use any type of meat you want, or any other stuffing variation.
Enjoy!