I found some nice veal cutlets (maybe a bit thin) and my daughter said she wanted schnitzels, therefore schnitzels they became. I used panko, Japanese bread crumbs, which cook up extra-crisp. I made the schnitzels in two batches, because the crust is noticeably crisper if the pan is not overcrowded.
What I used:
- 1/2 cup unbleached all-purpose flour
- 1 jumbo egg (or 2 large)
- 2/3 cup vegetable oil
- 4 veal cutlets
- panko bread crumbs
- 1/2 cup grated Parmesan cheese
- salt and ground black pepper
Spread the flour in a wide shallow dish or a pie plate. Beat the egg in a second dish and spread the bread crumbs in a third dish, then mix with the grated Parmesan cheese. Salt and pepper cutlets on both sides.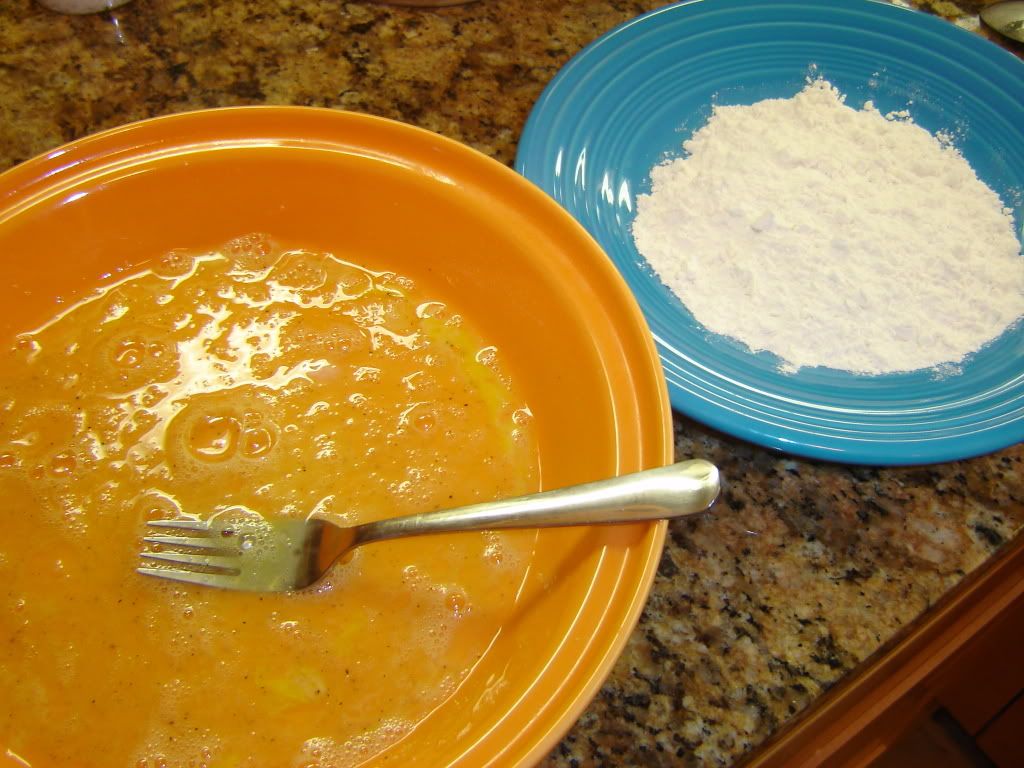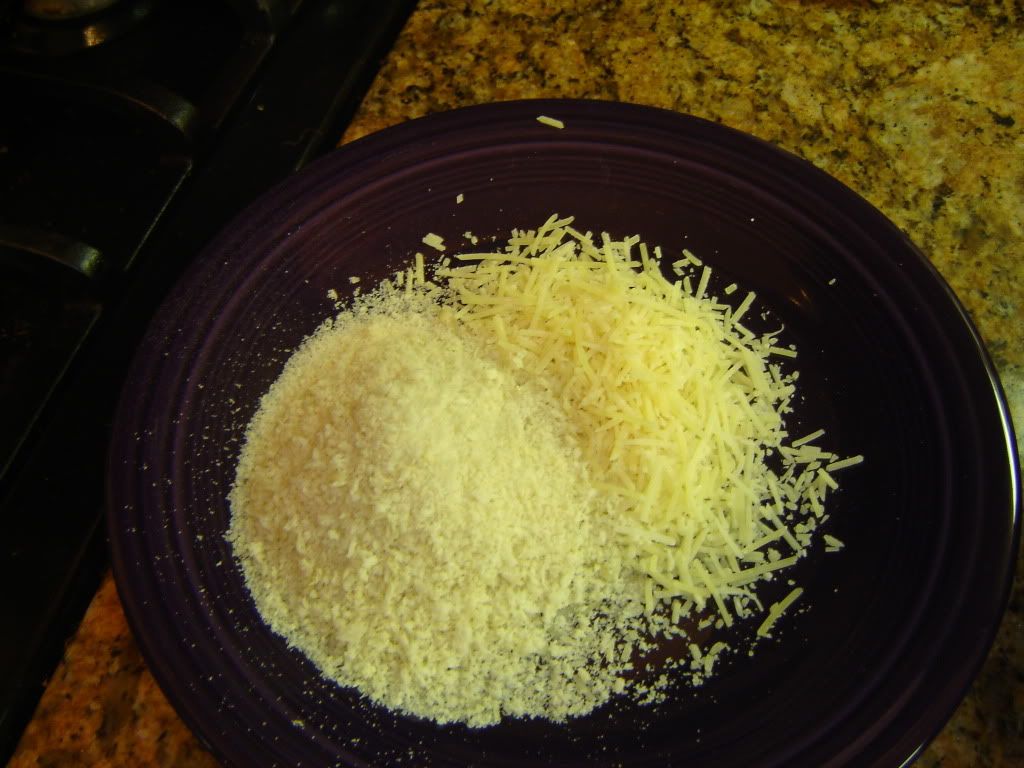 One at a time, dredge the cutlets thoroughly in flour, shaking off the excess. Using tongs, dip both sides of the cutlets in the egg mixture, taking care to coat them thoroughly and allowing the excess to drip back into the pie plate to ensure a very thin coating.
Dip both sides of the cutlets in the bread crumbs, pressing the crumbs with your fingers to form an even, adhesive coat. Place the breaded cutlets in a single layer on a wire rack set over a baking sheet and allow the coating to dry for 5 minutes. This drying time stabilizes the breading so it can be sauteed without sticking to the pan or falling off.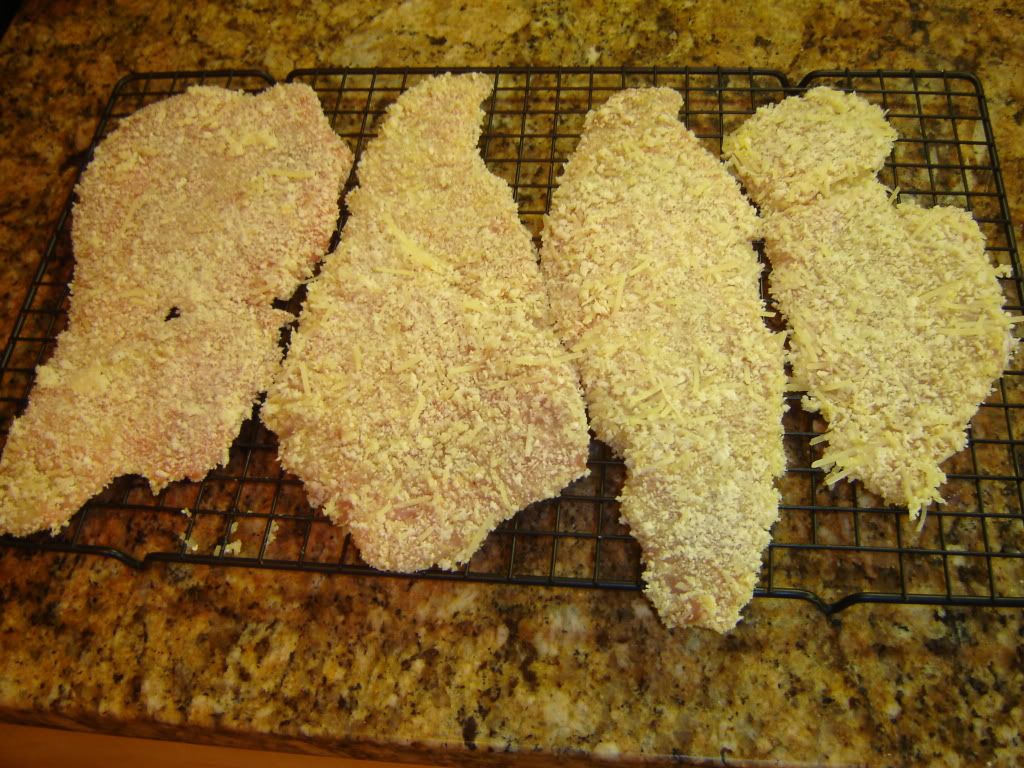 Heat the oil in a heavy-bottomed non-stick 12-inch skillet over medium-high heat until shimmering, but not smoking. Lay 2 cutlets in the skillet and fry until deep golden brown and crisp on the first side, gently pressing down on the cutlets with a wide metal spatula to help ensure even browning and checking browning partway through, about 2.5 minutes. Using tongs, flip the cutlets, reduce heat to medium and continue to cook until meat feels firm when pressed gently and the second side is deep golden brown, again checking the brownie partway through, about 2.5 minutes longer. Line a warmed heatproof plate with a double layer of paper towels and set the cutlets on top, then return the plate to the preheated oven (200F) until the remaining cutlets are cooked.
And served with creamed spinach and cherry tomatoes: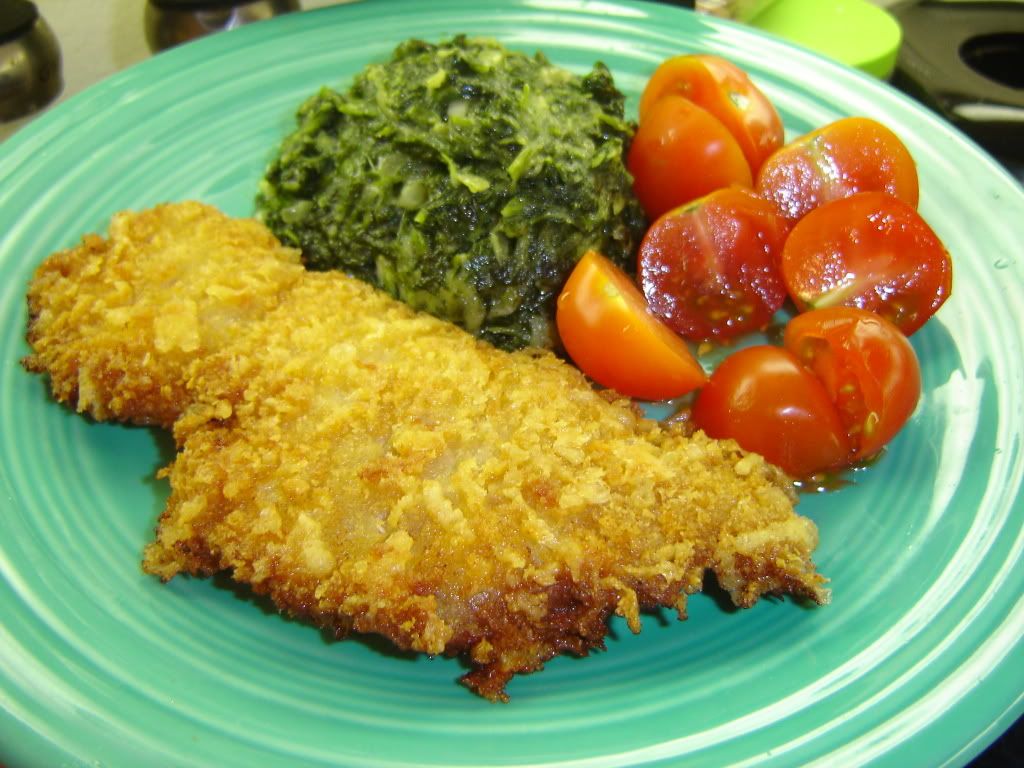 Enjoy!