This is one of the things I prepared for my daughter's birthday party on Sunday. It stands a lot of variations, entirely up to what's in your fridge or what you feel like having. Quantities are also up to you, can be juggled with based on your preferences.
I started by chopping a bunch of scallions and put them in a large bowl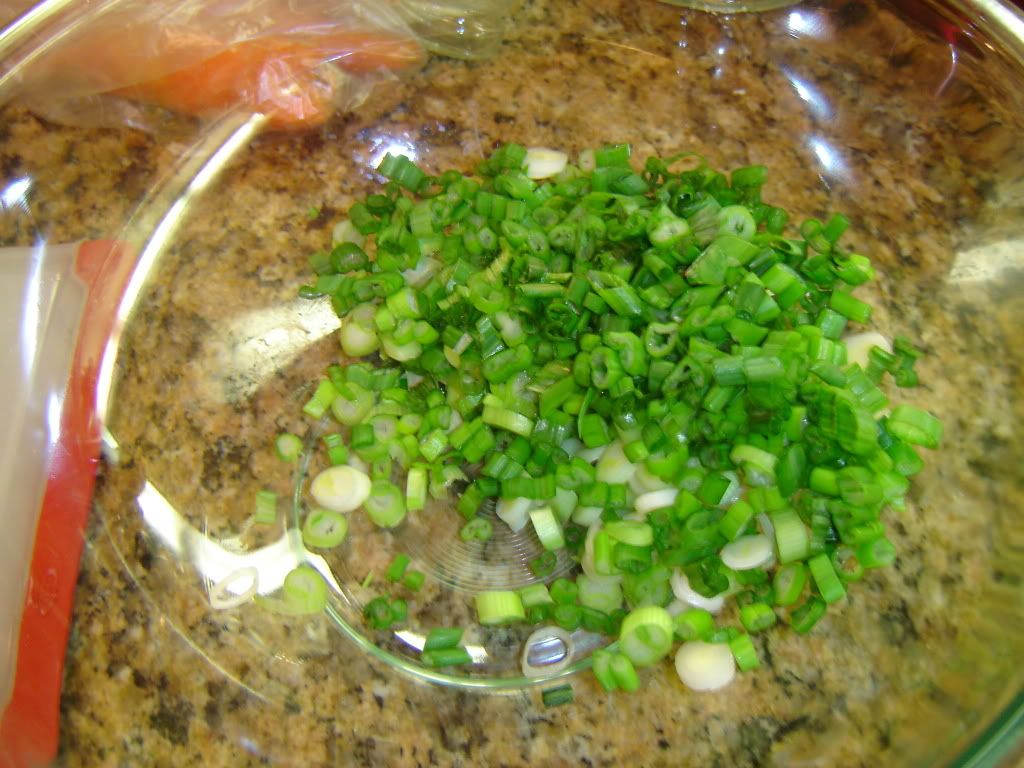 Then I peeled, cubed and added about 1 lb potatoes in salted boiling water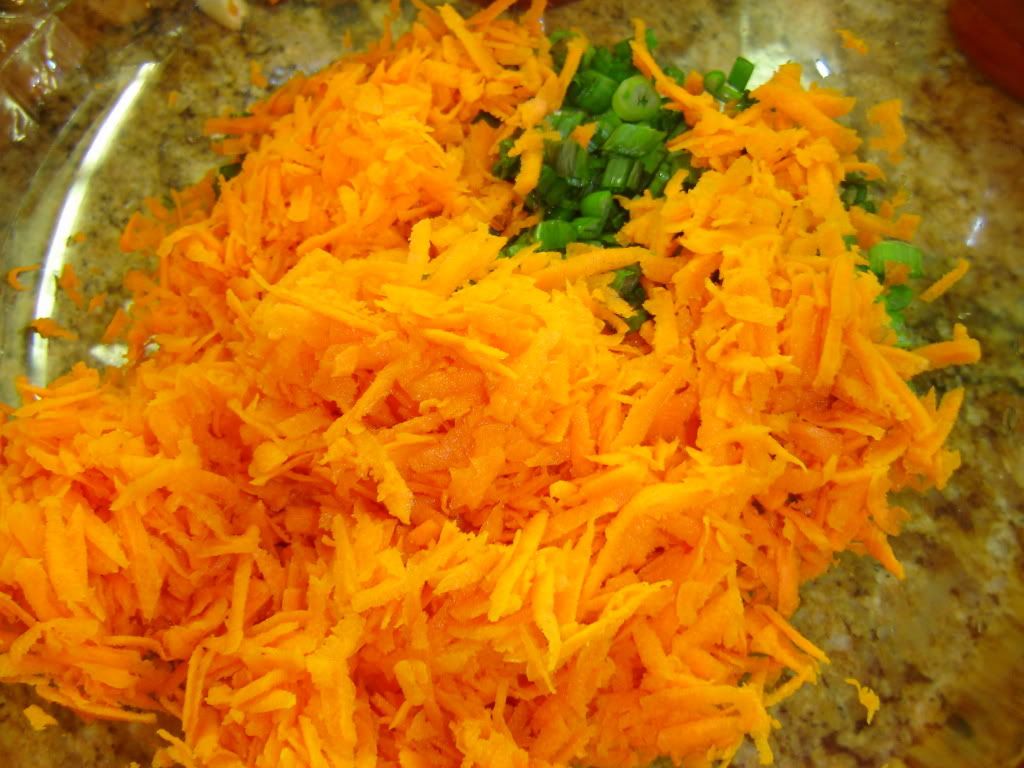 Then I sliced one bunch of radishes, pitted and chopped about 1/3 lb black Kalamata olives, sliced and diced a red bell pepper and added those to the bowl too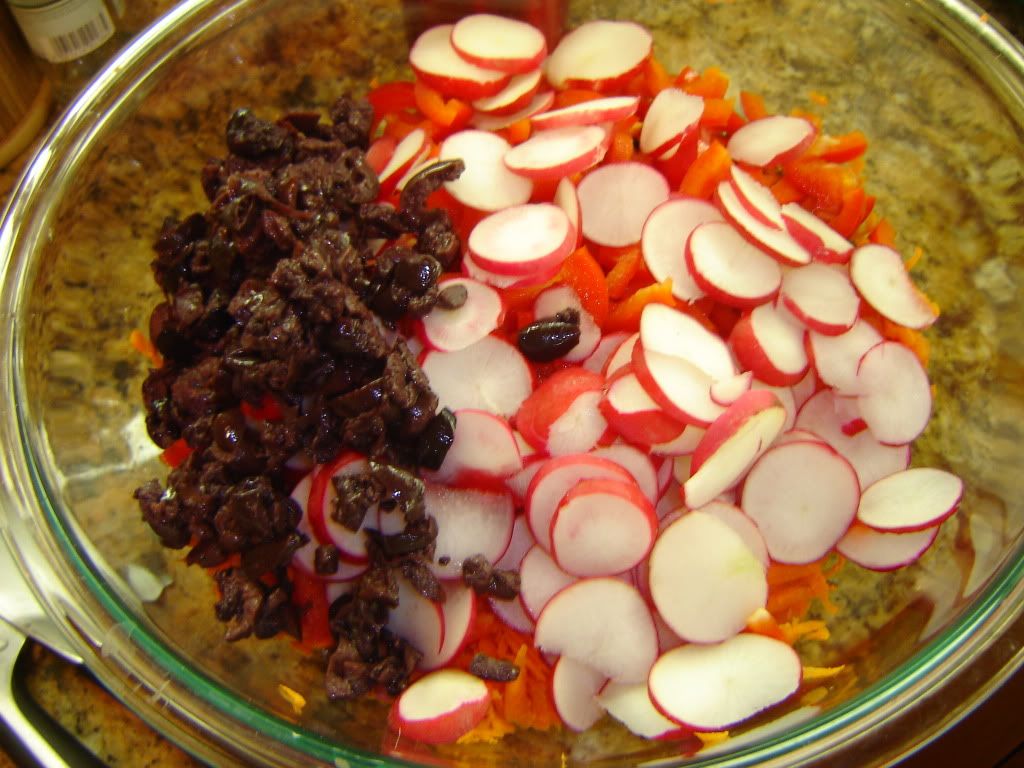 When the potatoes are done, pour them in the bowl with the rest of ingredients. I usually reserve a little bit of the water they boiled in, for the dressing. Make sure the potatoes are still a bit firm, they should not be over-boiled.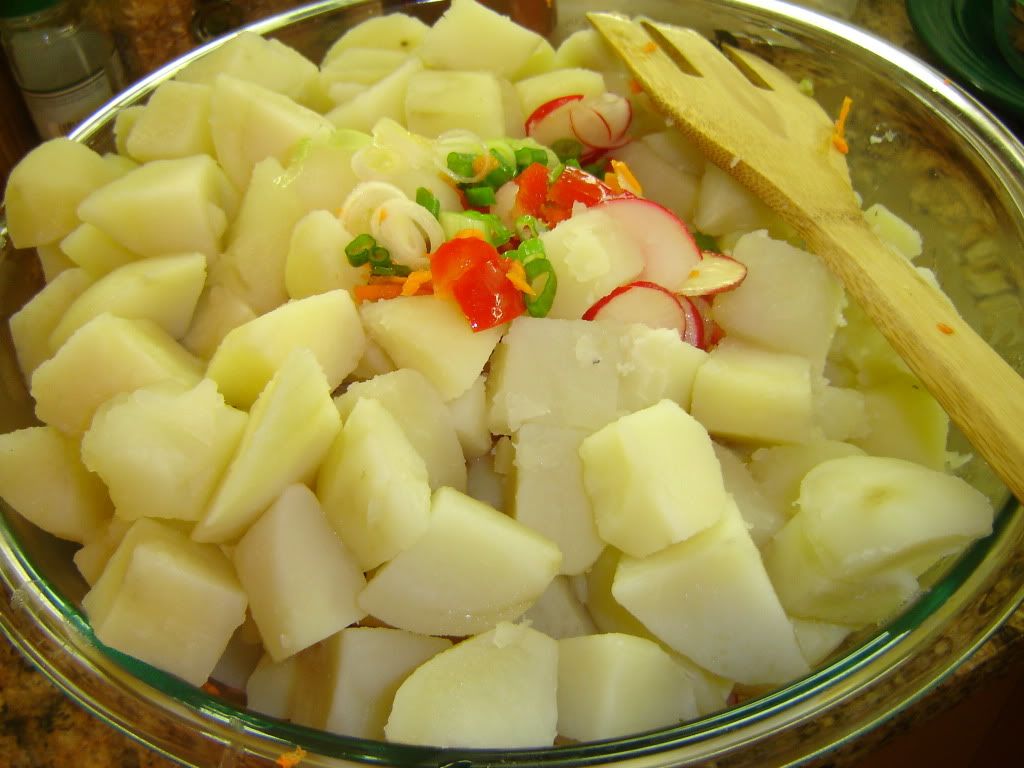 Make the dressing from olive oil, vinegar, salt and pepper to taste, the pour over the salad whilst the potatoes are hot, in this way they will absorb the liquid. Stir well to combine, then allow to cool. Serve and enjoy!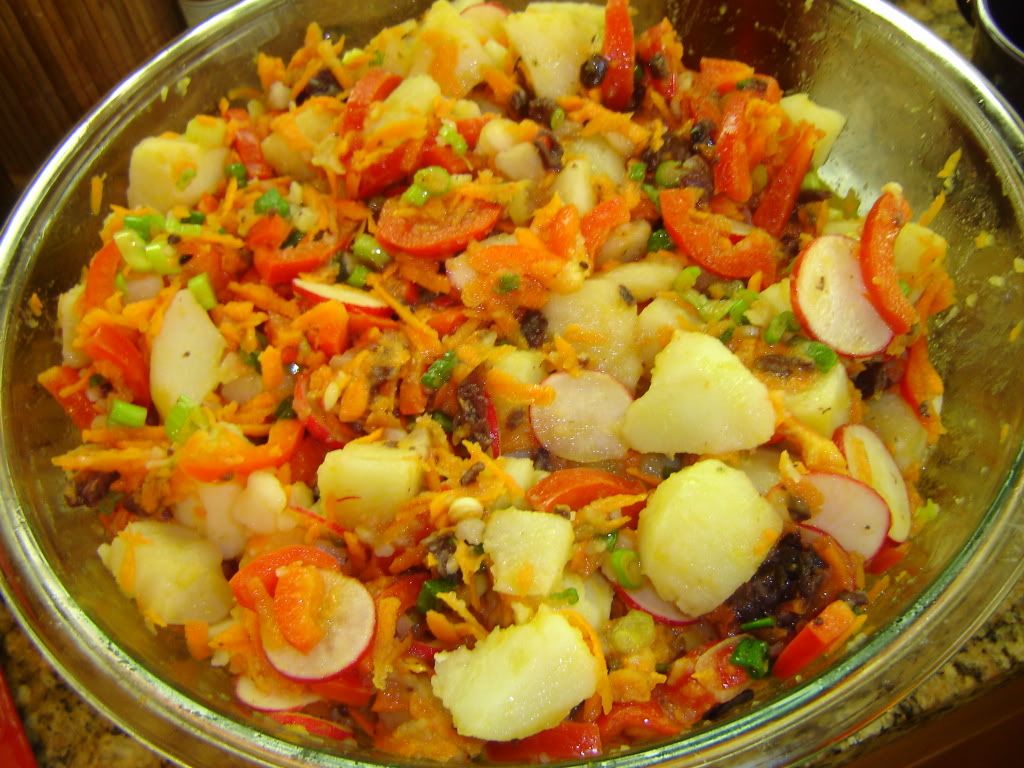 You can add smoked fish flakes, hard-boiled eggs, finely sliced; tomatoes, also sliced, basically everything that you fancy. Bon apetit!