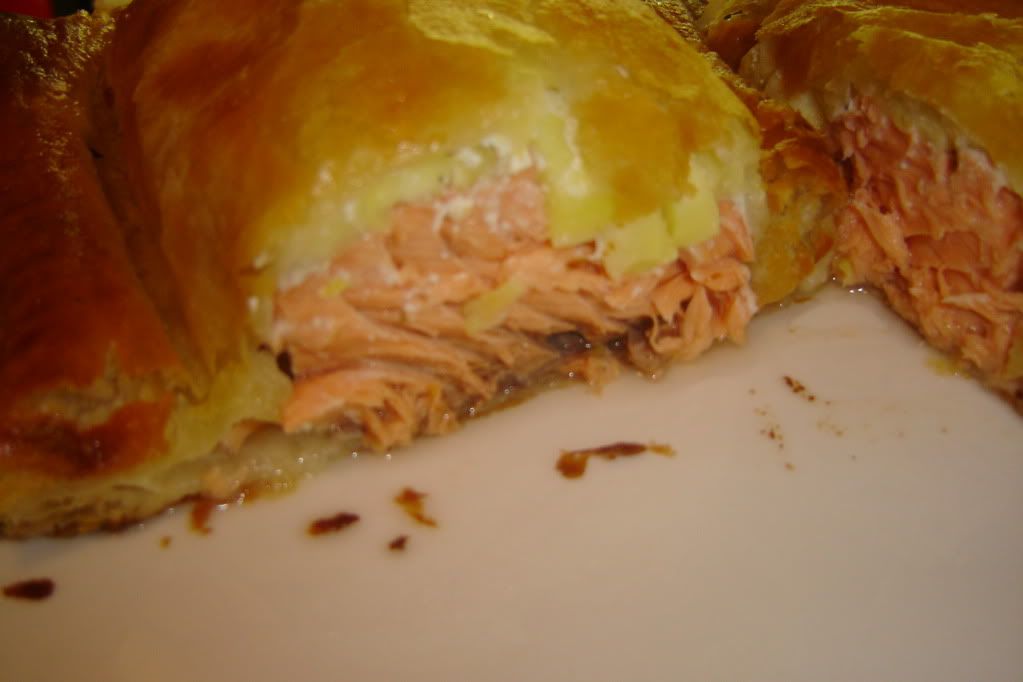 Ingredients:
- 2 salmon fillets (a little bit over 1 lb)
- 1 lemon, zest and juice
- 2 tbsp chopped fresh dill
- 1 small zucchini, cut lengthwise into 4 strips
- 2/3 cup sour cream
- salt and pepper to taste
- 1/2 lb (1 sheet) puff pastry
Heat the oven to 450F. Cut the zucchini into three or four strips lengthwise, then cut the strips into four strips lengthwise. Juice 1/2 lemon and soak the zucchini strips in it for 10 to 15 minutes.
Skin (and bone, if necessary) the salmon and put it aside. Combine the cream, dill, and lemon zest and juice from the other 1/2 lemon to blend. Season with salt and pepper and set aside.
Roll out the puff pastry sheet into a rectangle large enough to accommodate the salmon. Cut the sheet into 4 equal rectangles. Lay one salmon fillet on one pastry rectangle, like a picture in its frame. Season with salt and pepper.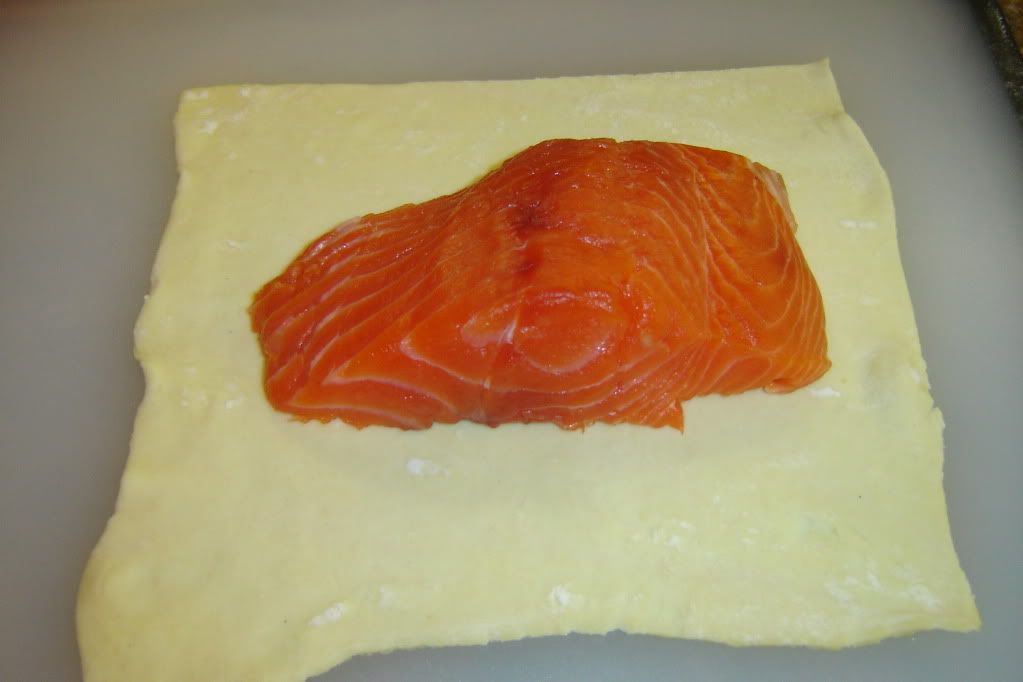 Lay the lemon soaked zucchini on top of the salmon, like pencils.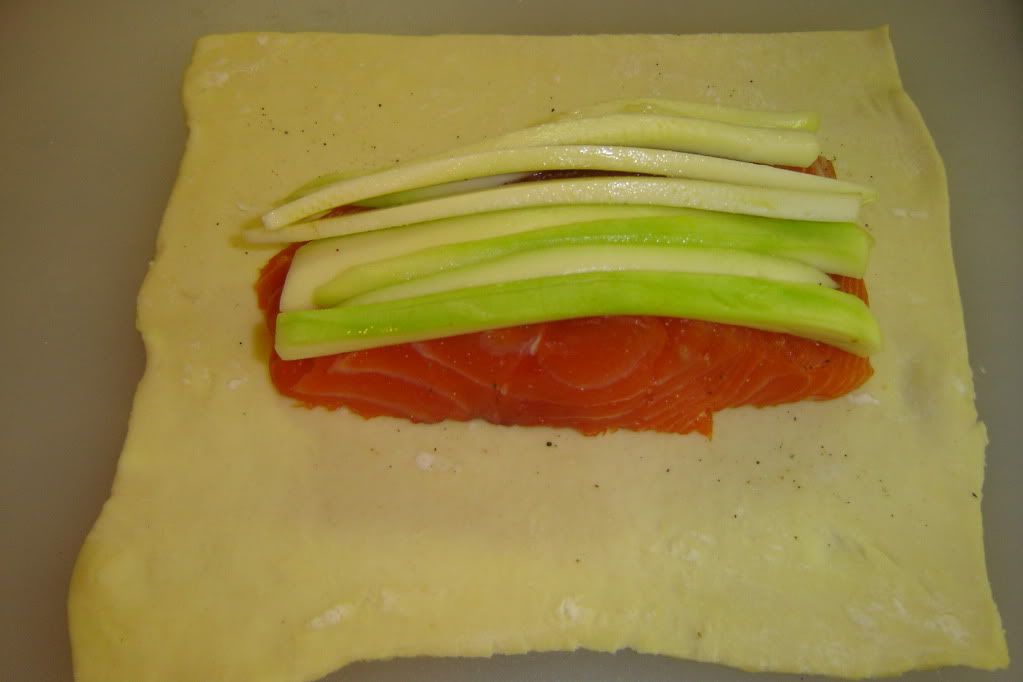 Spread the sour cream mixture over top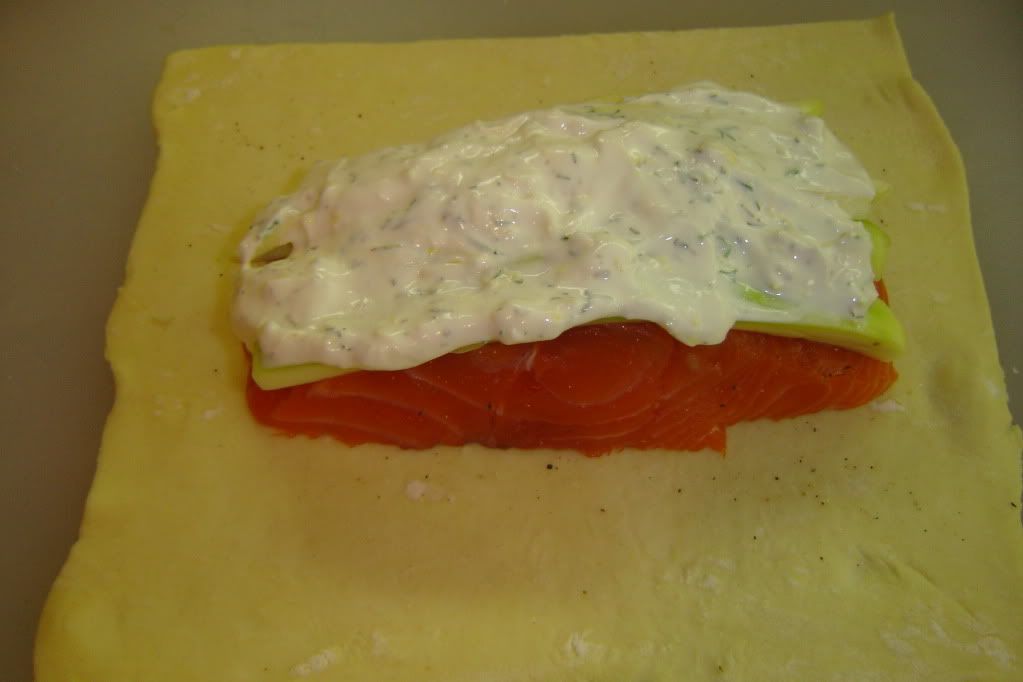 Brush the margins with egg wash. Lay the top pastry over the salmon and press the edges to seal, like a giant ravioli.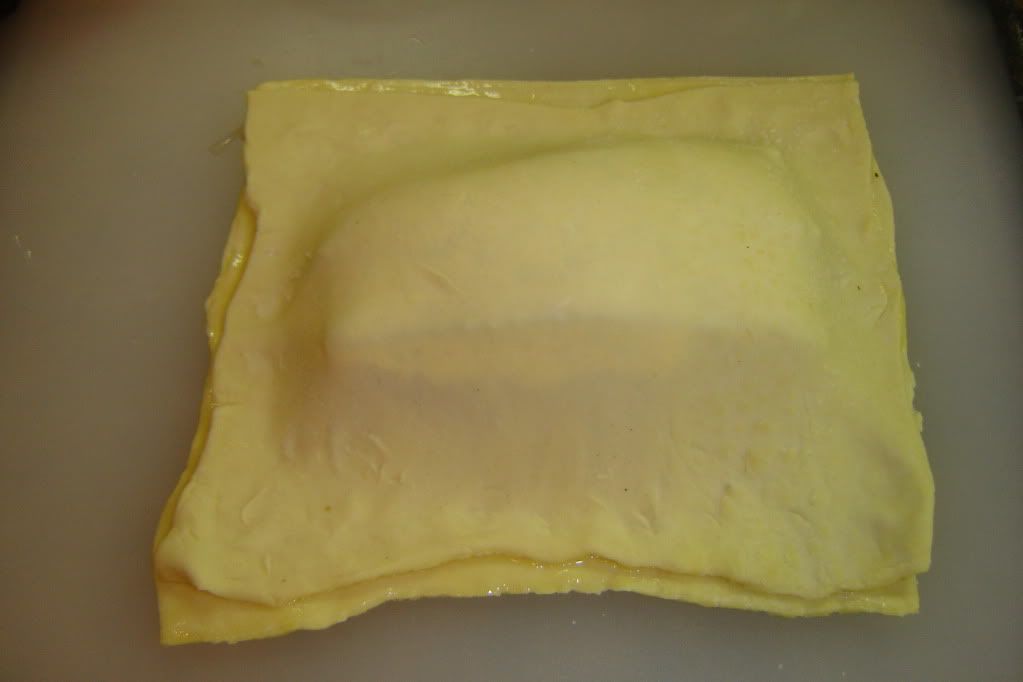 Press with the tines of a fork. Make two or three slits in the pastry to allow steam to escape. Brush all over with the egg-wash glaze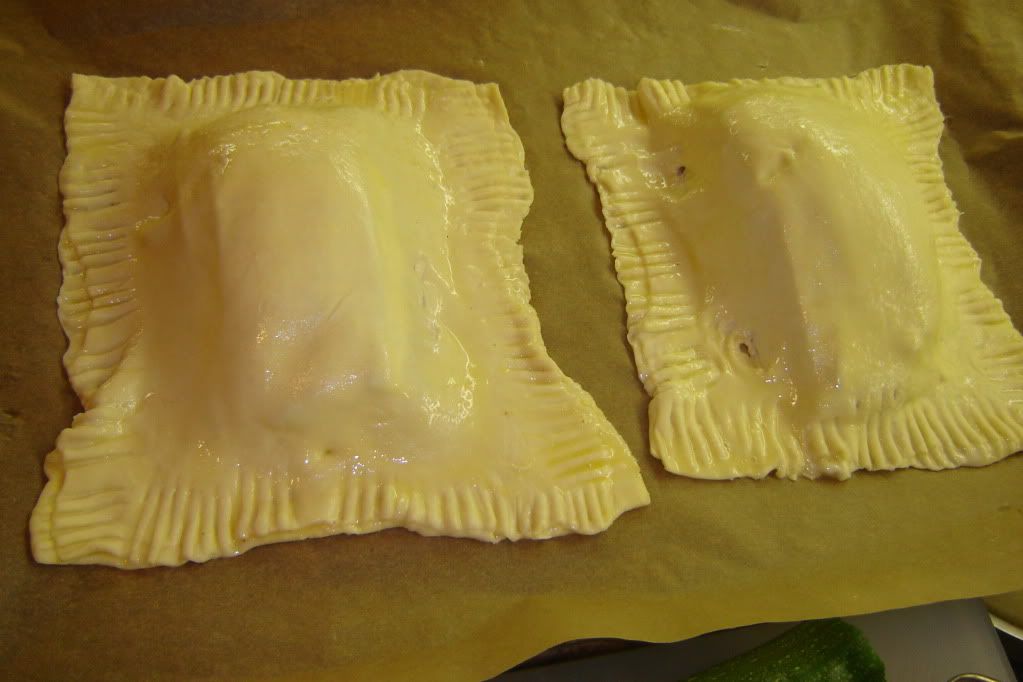 Bake until puffed up and golden brown, about 20 minutes. Remove from the oven and let cool five minutes before slicing to serve.
Enjoy!