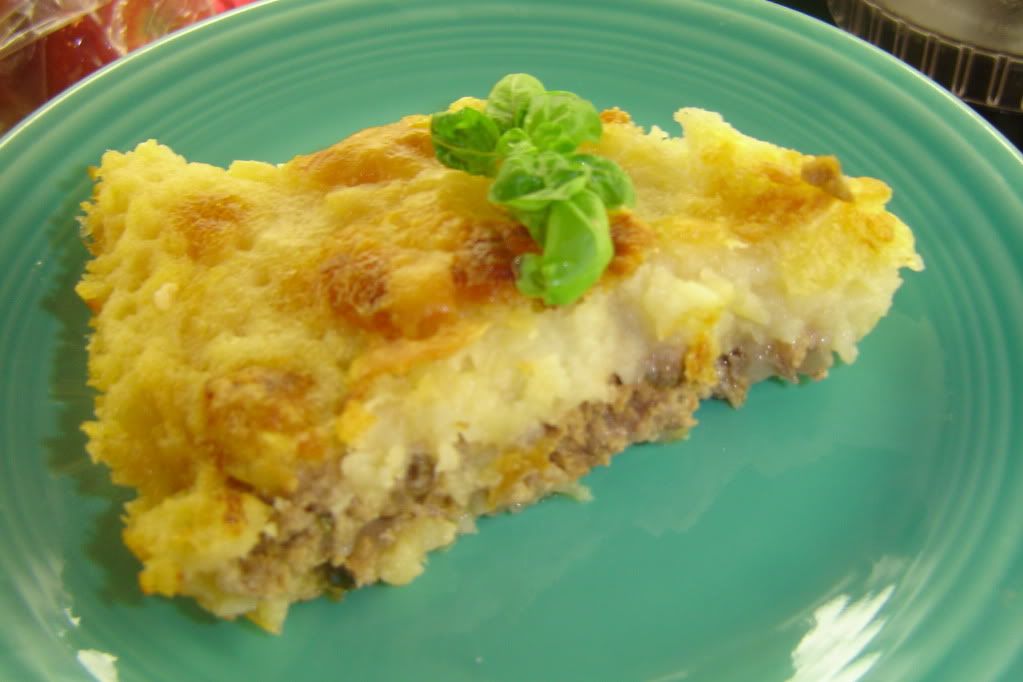 This is a French recipe very similar to the
moussaka
, but with enough differences to make one curious and ready to experiment. So, for 4 persons, you'll need:
- 2 lbs potatoes
- 1 lb ground meat (beef)
- 1/4 lb grated Parmesan cheese
- 1 medium yellow onion, finely chopped
- 1 egg
- 1 stick of butter
- 1 bunch parsley, finely chopped
- salt, pepper to taste
Peel the potatoes and boil them in salty water, just like for mashed potatoes. Saute the onion in 10 gr of butter.
In a bowl, combine the ground meat, onion, egg and parsley.
Prepare the mashed potatoes with the nutmeg, a little bit of cooking water and the remaining butter.
Add salt and pepper to taste, then transform everything into a paste
.
Take an oven-proof dish,
butter it up, then pour in it half of the mashed potatoes.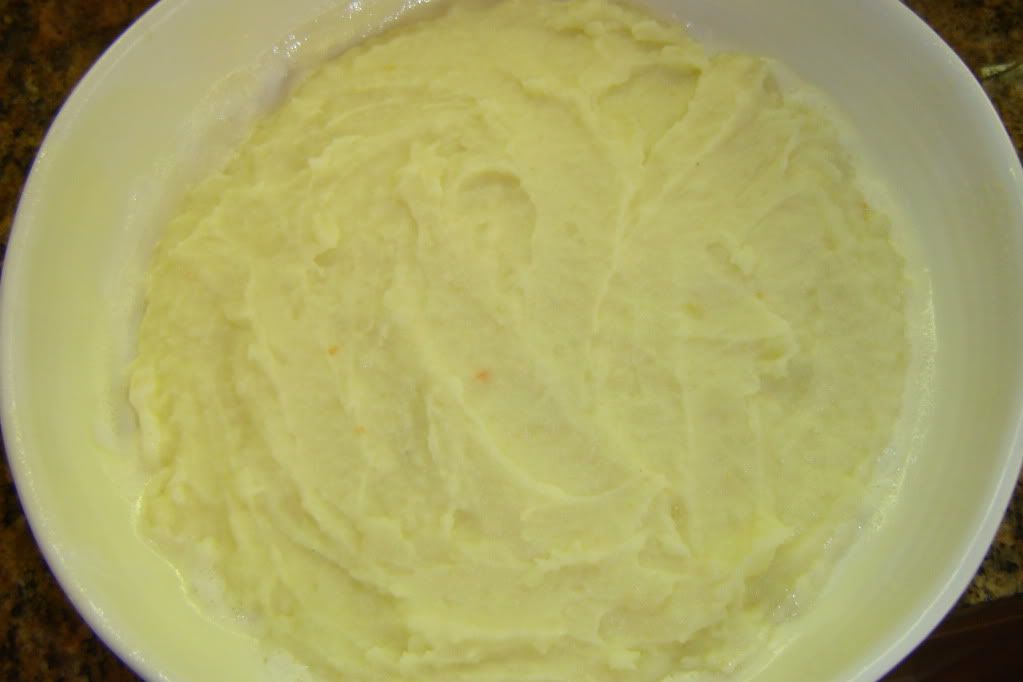 Add the meat and half the Parmesan cheese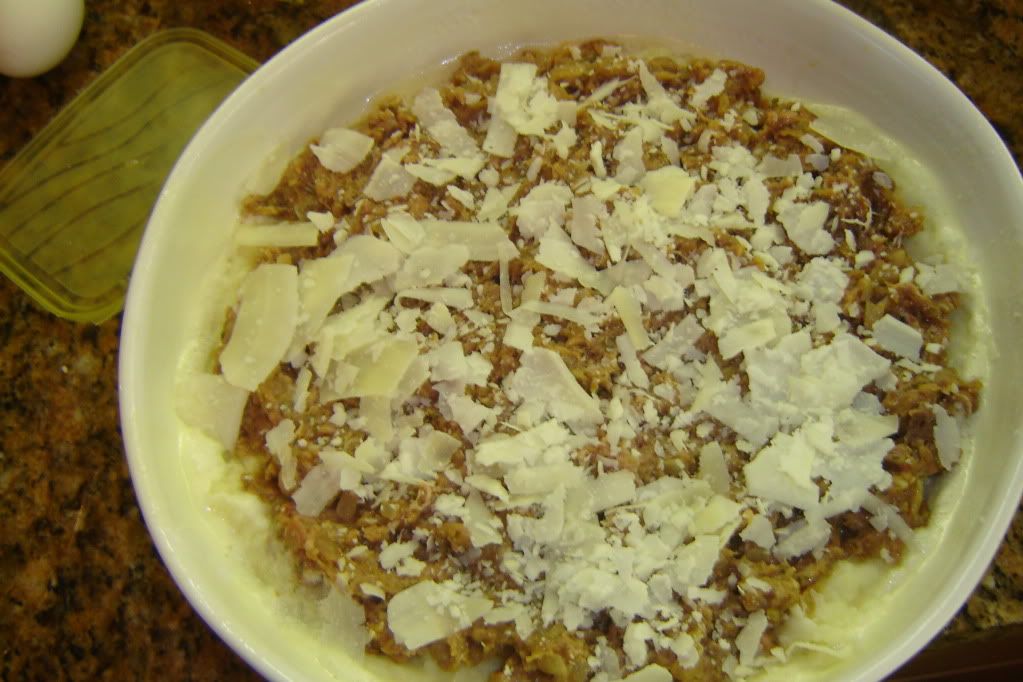 Add the rest of the mashed potatoes and the remaining Parmesan cheese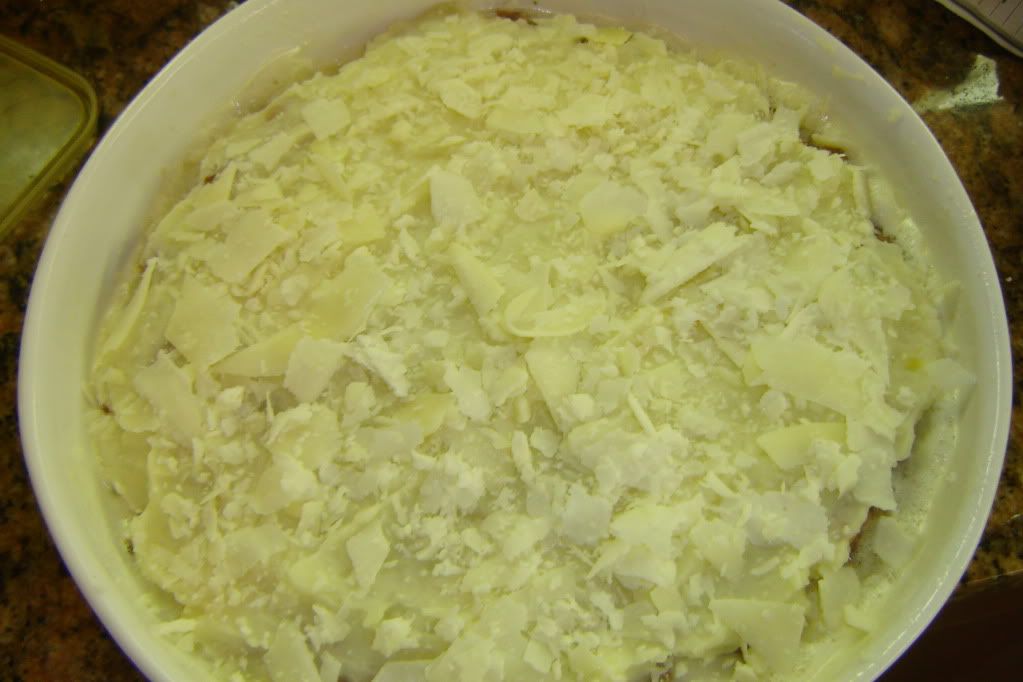 Place the dish in the preheated oven (400 F) and leave it there until it's nicely browned.
Enjoy!