1 lb (450 gr) lamb (ground, can be replaced with beef)
1/2 lb (200 gr) onions - I used a bunch of scallions, chopped
2 garlic cloves
2 tablespoons olive oil
1 tablespoon oregano (dry)
1 teaspoon cinnamon (grounded)
salt and pepper to taste
1 lb tomatoes (peeled and chopped)
1 cup (250 ml) lamb stock or beef stock
1 1/2 lb potatoes
In a large Dutch oven heat the olive oil over medium heat, add the minced lamb (or beef) and cook, stirring until browned. Add oregano, cinnamon, salt and pepper.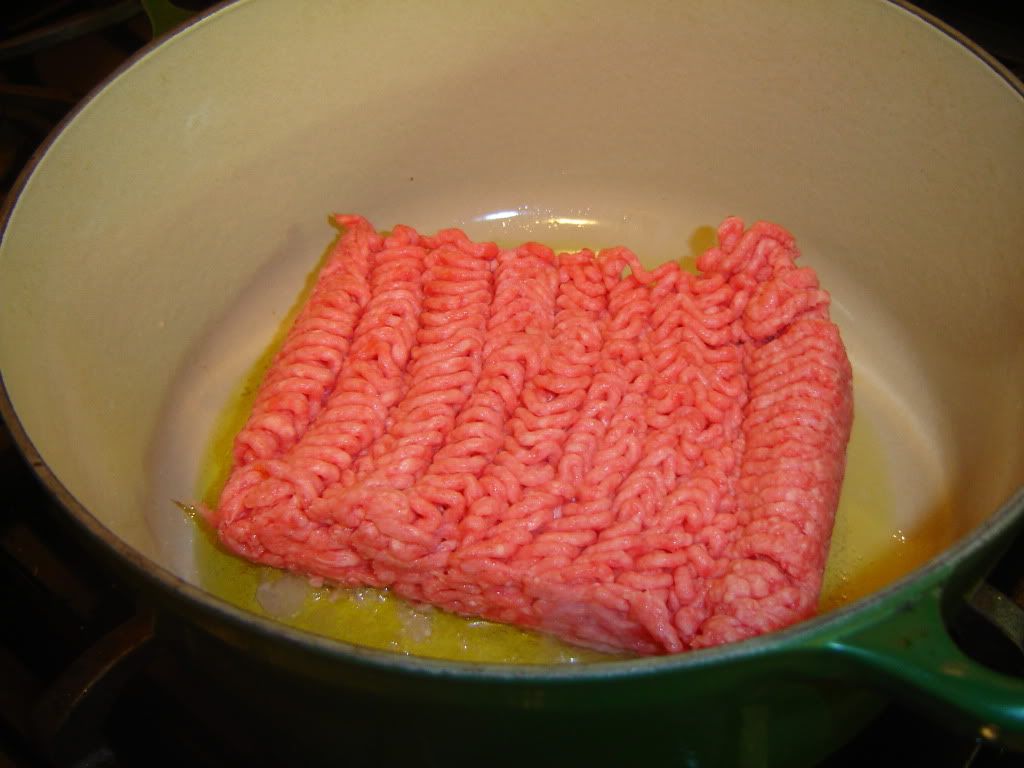 Chop the onions, grate the garlic and add them to the browned meat, then allow to cook for several minutes, stirring from time to time.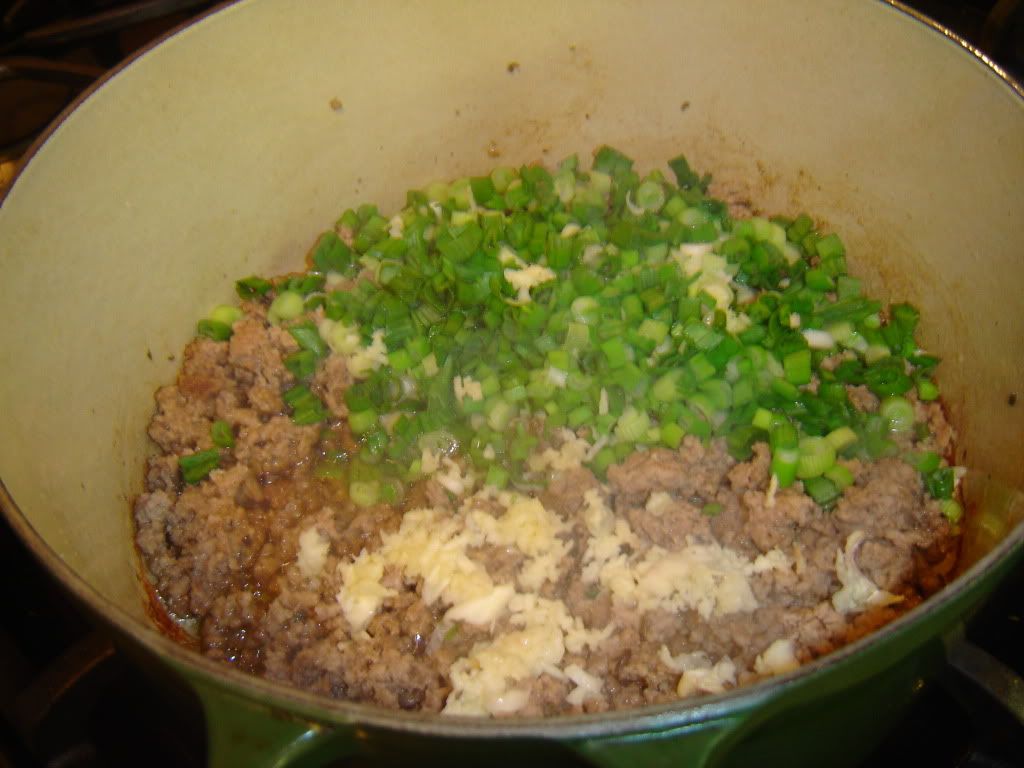 Add peeled and chopped tomatoes to the meat with lamb (or beef) stock (I also added a glass of red wine). Bring to a boil, reduce the heat and cover.
Simmer gently for 30 minutes or until reduce most of liquids. Allow the meat to cool down and stir in one lightly beaten egg.