For this salad the quantities are entirely up to you. I made it for an office party an it was an absolute hit, I could not believe my eyes! Each and every person asked me about the recipe, it was such a success! I used these ingredients:
Cantitatile necesare pentru salata aceasta depind de gustul fiecaruia. Eu am facut-o pentru o petrecere la birou si a avut un succes neasteptat, toata lumea a dorit sa stie reteta! Astea sunt ingredientele:
- 3 heads raw broccoli, very finely chopped (remove the stem completely)
- 3 capatzani broccoli, foarte fin tocate
- 1 large red onion, also very finely chopped
- o ceapa rosie mare, de asemenea fin tocata
- 1/2 lb Canadian bacon
- 200 gr sunca
- mayonnaise (I used homemade mayo - 1 egg yolk, 1 tablespoon Dijon mustard, vegetable oil, salt and pepper to taste, lemon juice)
- maioneza (eu am facut-o in casa - 1 galbenus de ou, 1 lingurita mustar de Dijon, ulei, sare si piper dupa gust, suc de lamaie)
- salt and pepper to taste
- sare si piper dupa gust
Put the raw broccoli in a large bowl
Puneti broccoli-ul crud intr-un castron mare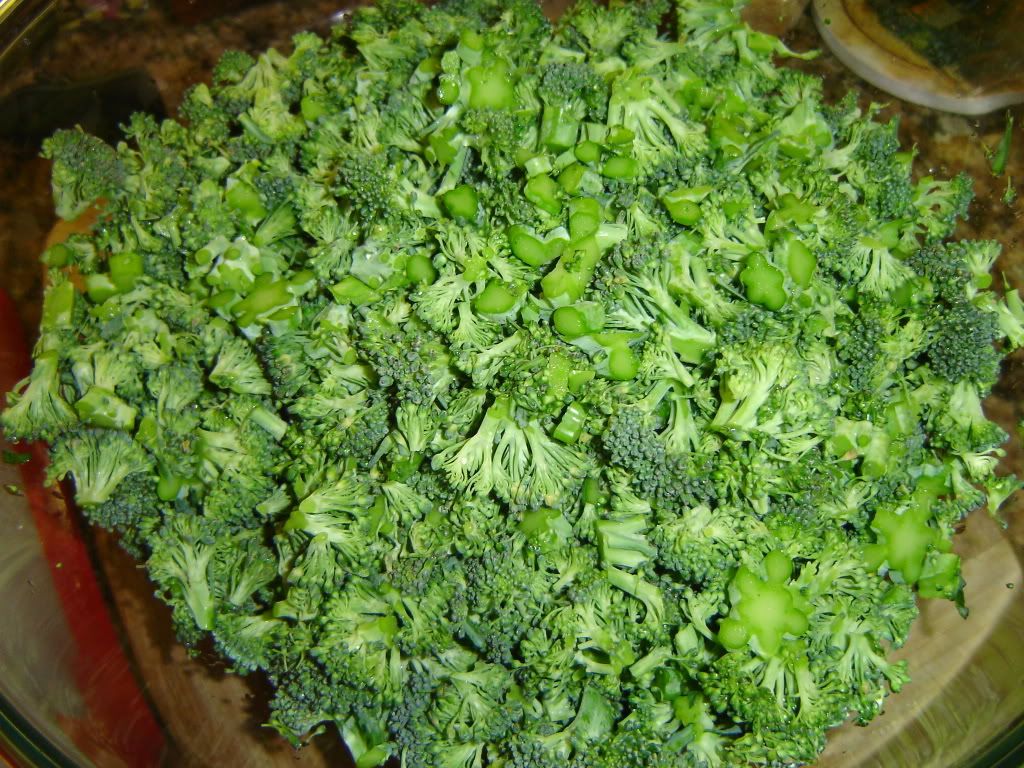 then throw in the finely chopped red onion
adaugati ceapa rosie tocata fin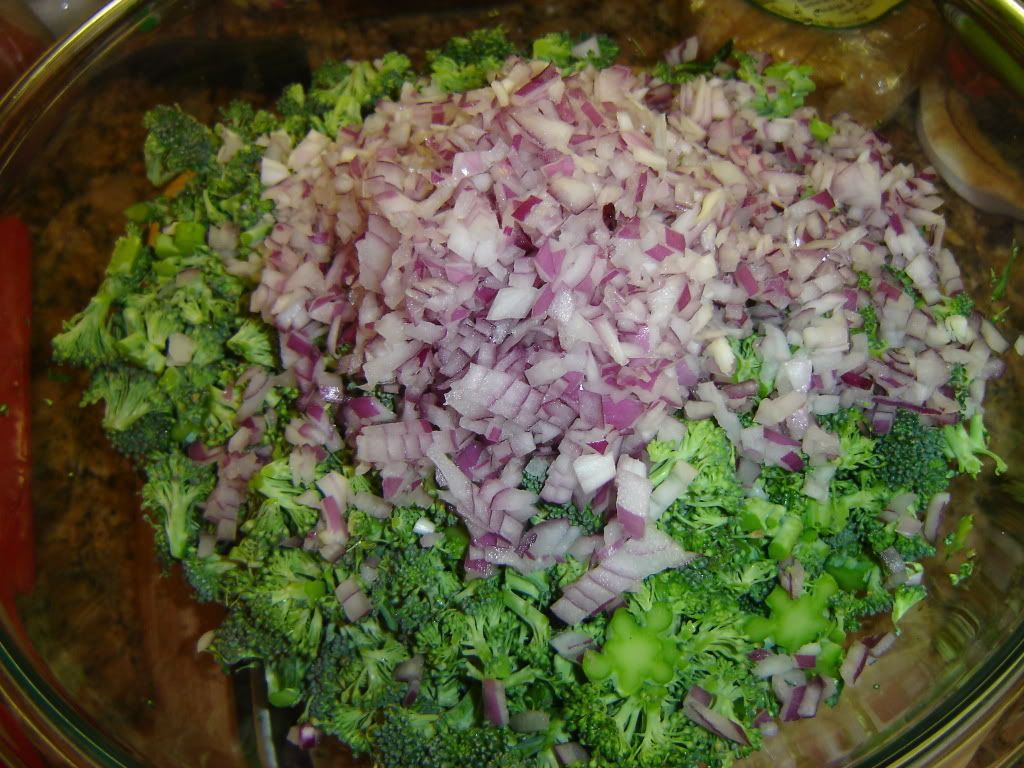 Mix them very well, cover the bowl and refrigerate over night
amestecati bine, acoperiti si lasati la rece peste noapte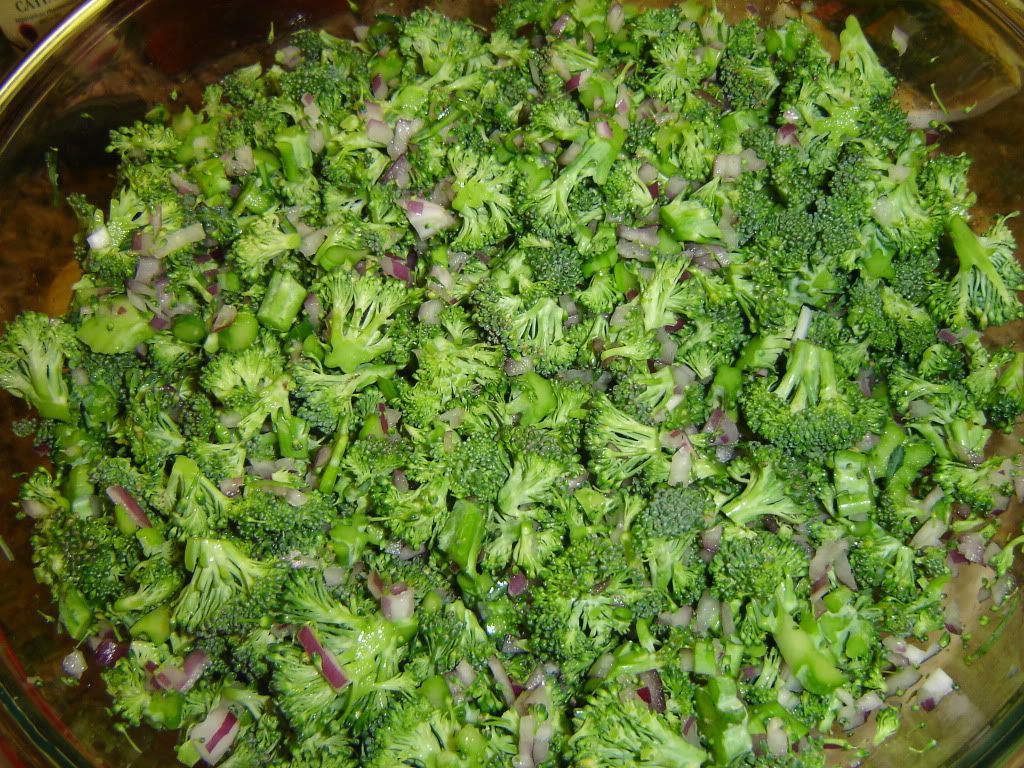 The next day fry the Canadian bacon in two tablespoons of vegetable oil
a doua zi prajiti sunca in 2 linguri de ulei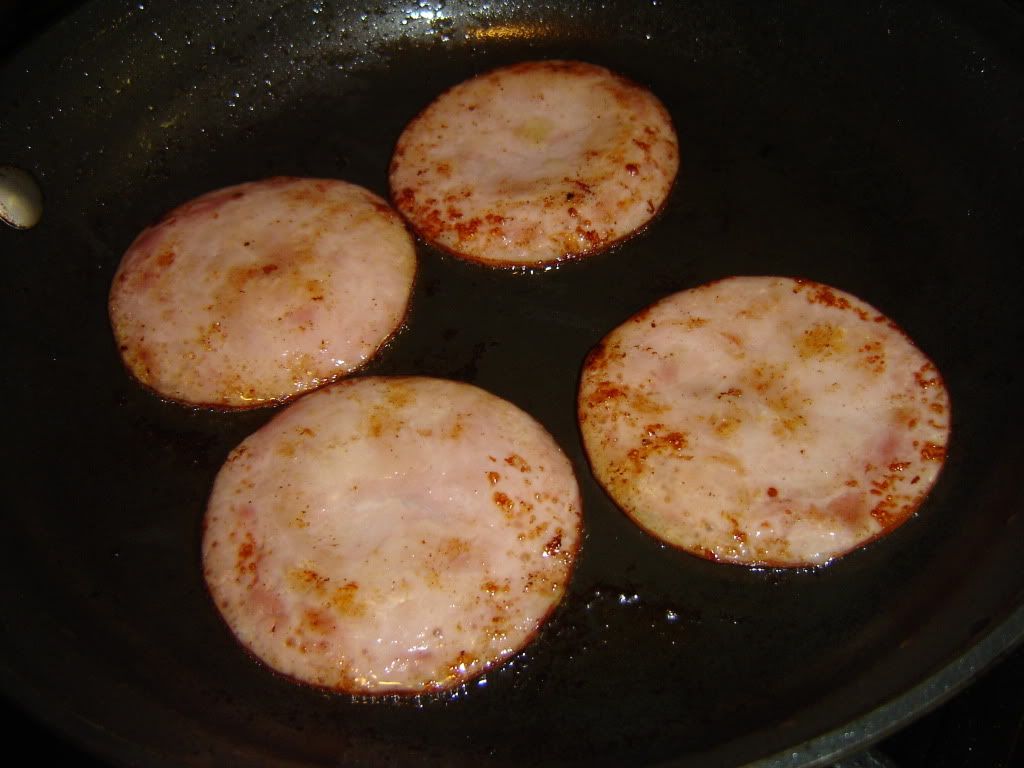 Dice it finely, then pour it, together with the oil it fried in, over the broccoli and onion mix. Add the mayo and sour cream (the proportion is 3 to 1), season with salt and pepper to taste
tocati sunca si adaugati-o, impreuna cu uleiul in care ati prajit-o, in amestecul de broccoli cu ceapa. Adaugati maioneza si smantana (in proportie de 3 la 1), asezonati cu sare si piper dupa gust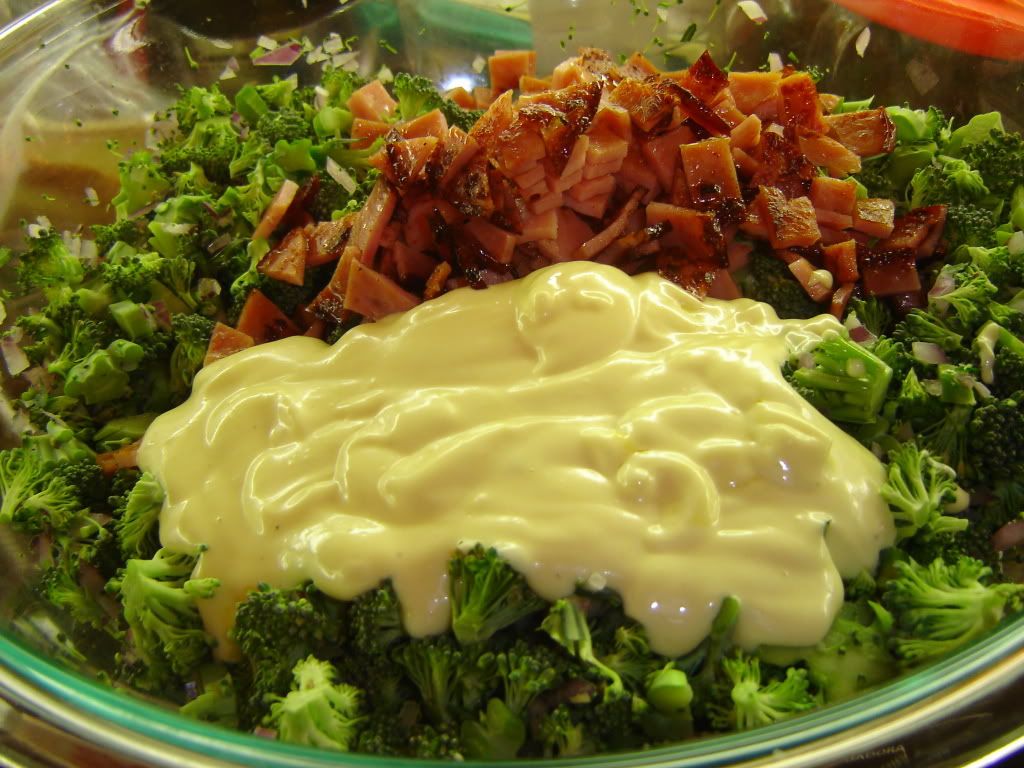 And the final result, after being left in the fridge for 3 hours
si rezultatul final, dupa 3 ore de stat la rece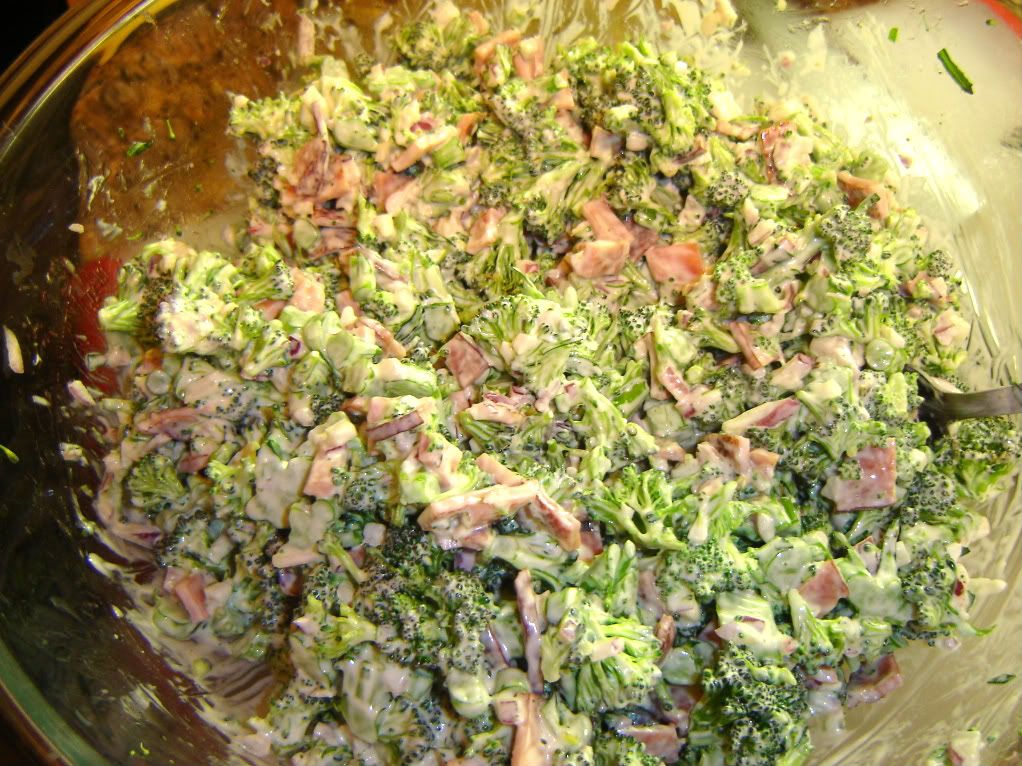 This can very well be made into a vegetarian dish, if the Canadian bacon is omitted. Enjoy!
Poate fi si un produs vegetarian, daca eliminati sunca. Pofta mare!