After a long day at work, I realized when I arrived home that I had ironing to do for my little Girl Scout. So between applying all those numerals and identification tags, emblems, insignia and whatnot, I quickly put this together using:
- 1 lb chicken breast, cut into bite-size pieces
- 1 medium yellow onion, finely chopped
- 3 bell peppers (in my case red, orange and green), diced
- tomato sauce, about 1/2 cup
- salt and pepper to taste
- some dried rosemary and oregano
- 1 dry bay leaf
- 2 tablespoons olive oil
I started by heating up the oil on medium-low heat, added the meat, seasoned it with salt and pepper to taste, and left it in there until no longer pink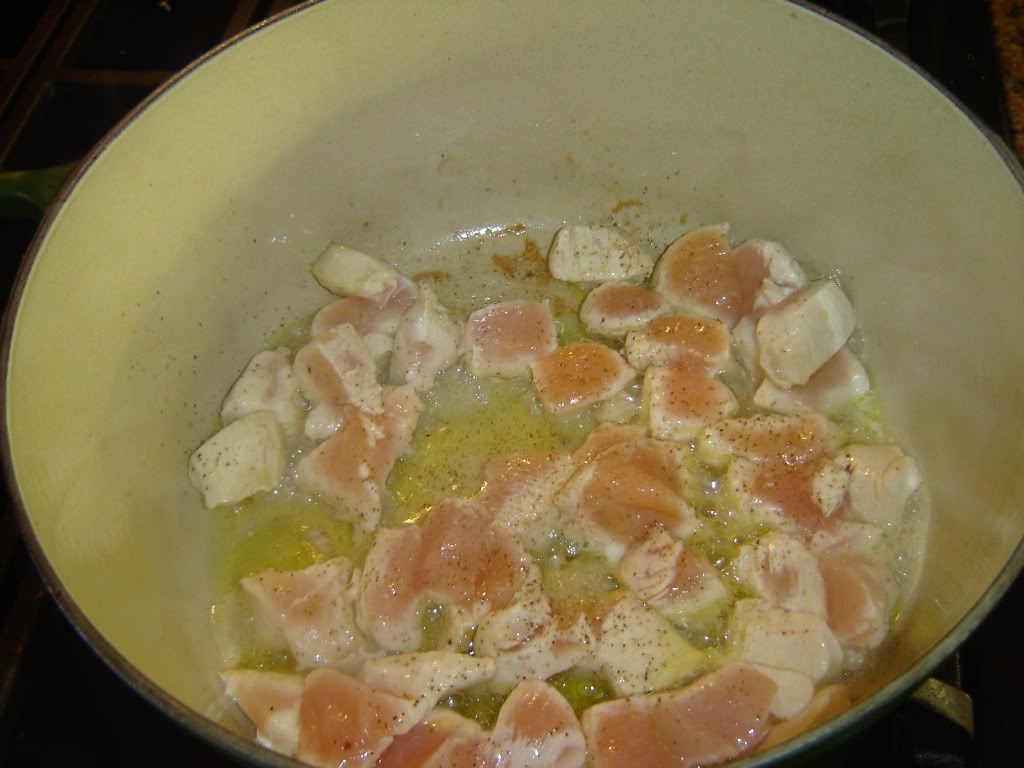 I added the onion, allow it to soften (didn't take that photo), then the bell peppers, tomato sauce and spices and mixed everything to combine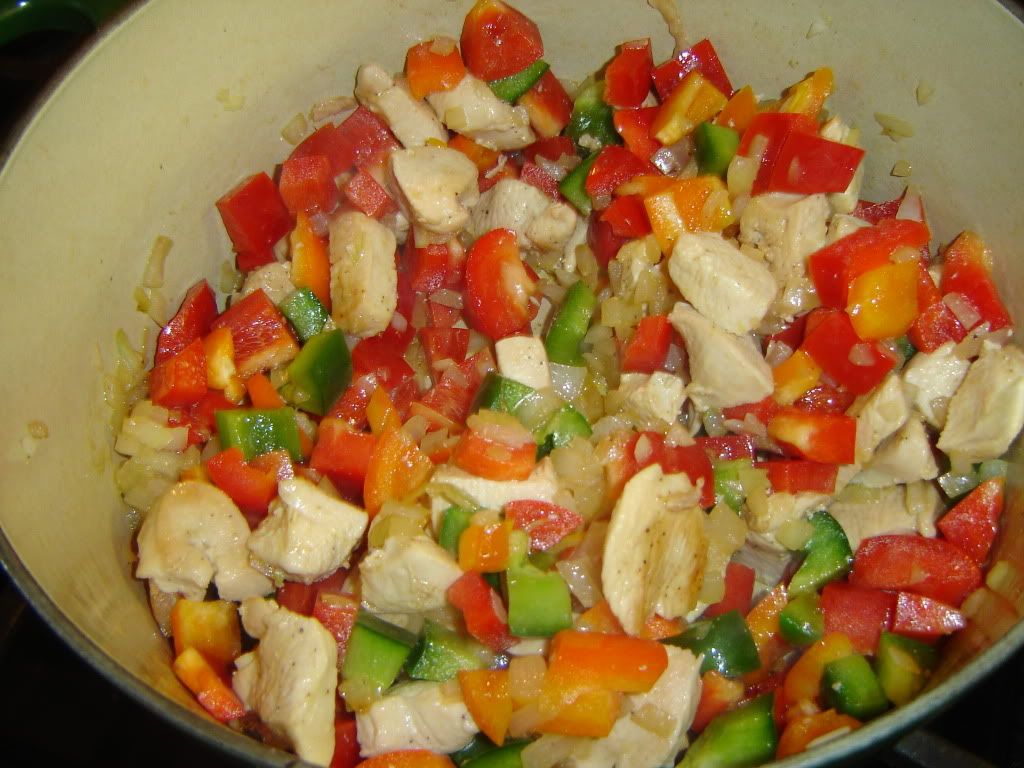 Then I took out of the oven my Italian semolina bread (excuse the appearance of the pizza stone, please!), and attempted to prevent my daughter from burning her fingers... I had the bread dough already prepared in the fridge, since last night.
I covered the stew pot and simmered it until the tomato sauce reduced, and the meat and bell peppers were done. Enjoy!