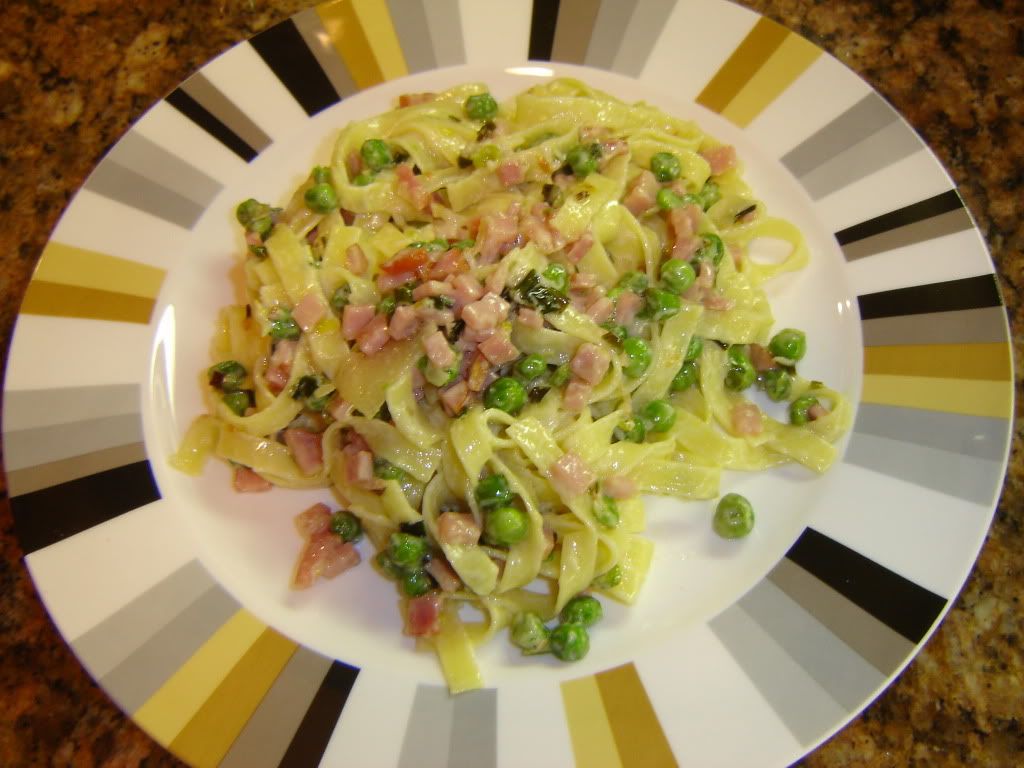 Yesterday, after becoming a true Girl Scout, my little baby wanted pasta for dinner. So, pasta it was!
I started by heating up on medium heat one tablespoon of butter and one of olive oil, to which I added 2 finely chopped scallions.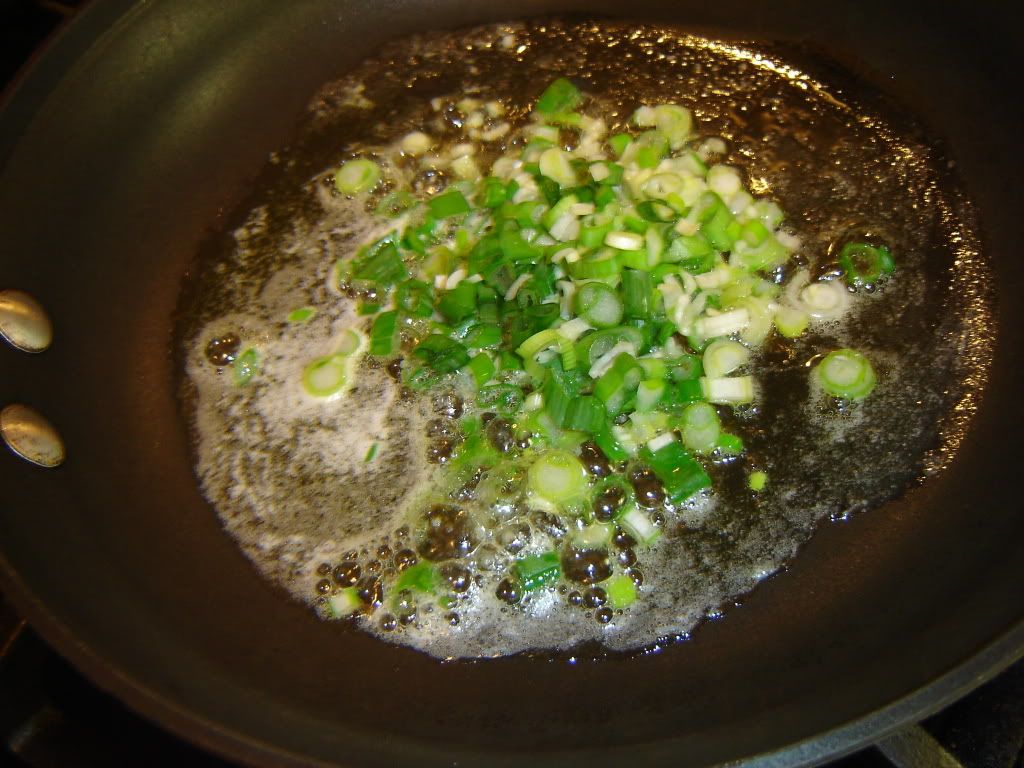 I let the scallions cook, then added one handful of frozen peas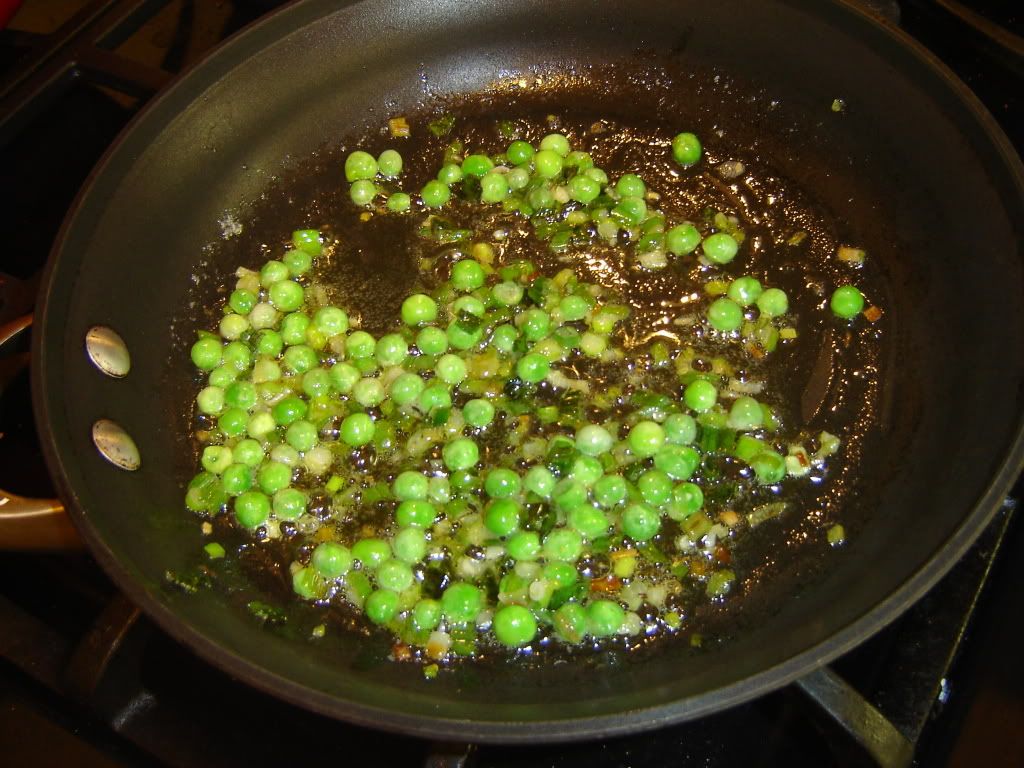 I cooked the peas, stirring continuously, for about 10 minutes, then I poured in a little bit of heavy cream (about 1/4 cup)
I stirred everything, cooking for about 5 minutes, then added 2 sliced of Canadian bacon, finely diced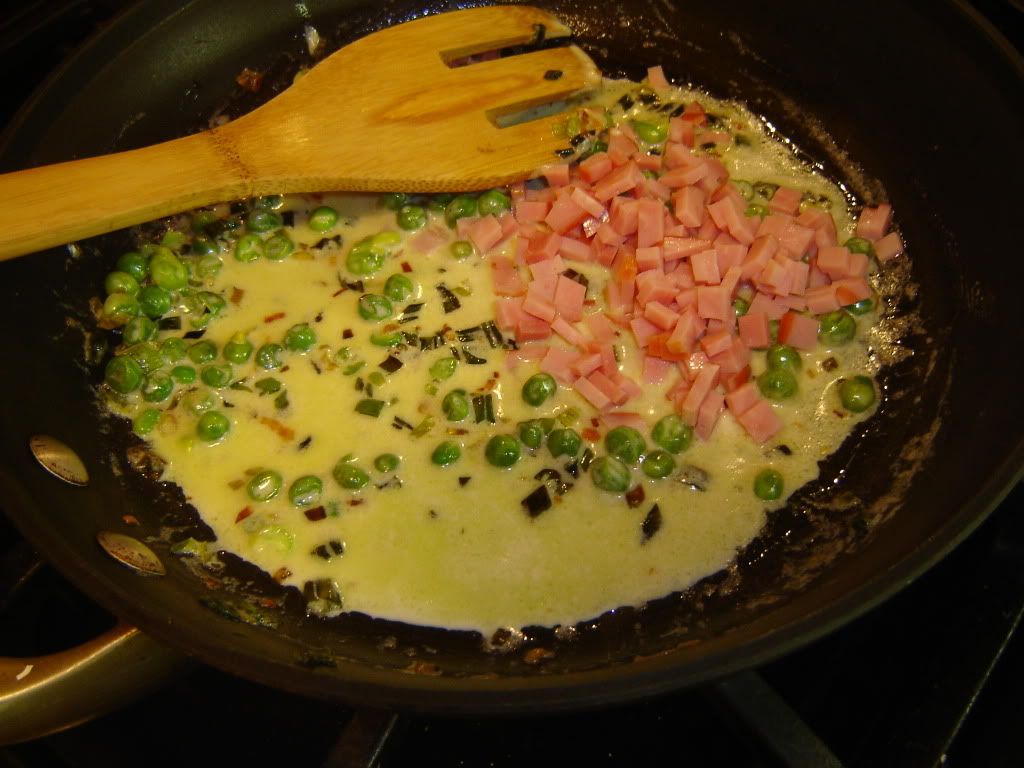 Separately, I boiled the pasta (about 2 oz) in a big pot of salted water, for about 5 minutes, then drained it and added it to the sauce, together with grated Parmesan cheese (about one handful)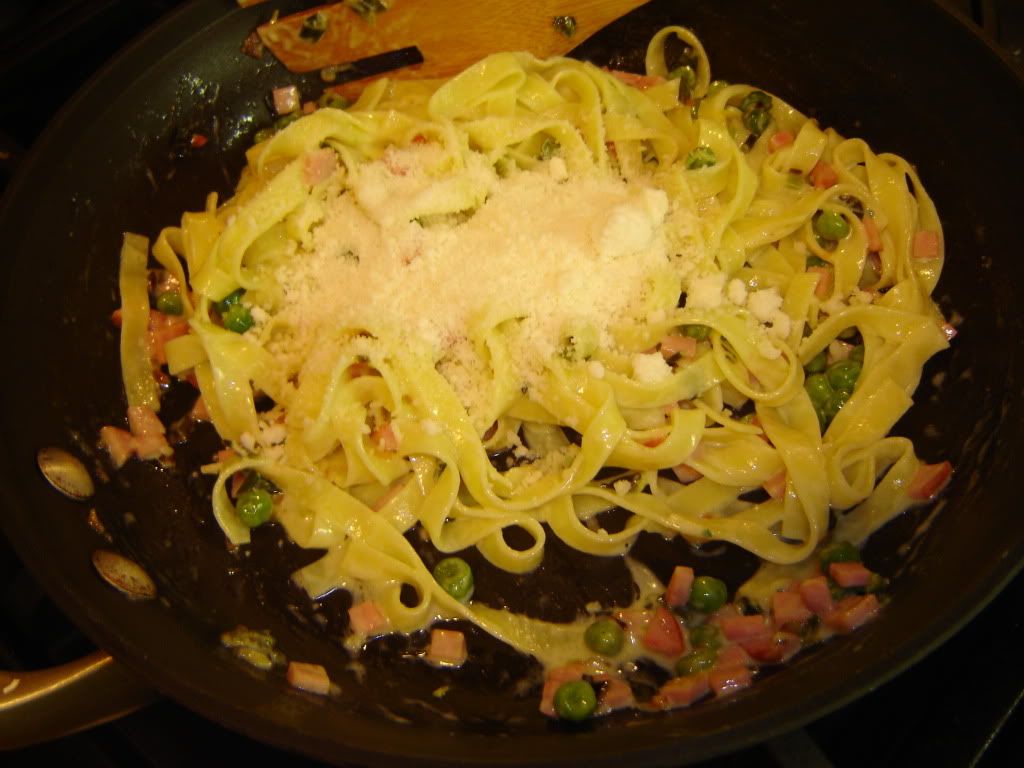 I combined everything and plated the pasta. This can absolutely be a vegetarian dish if you omit the Canadian bacon.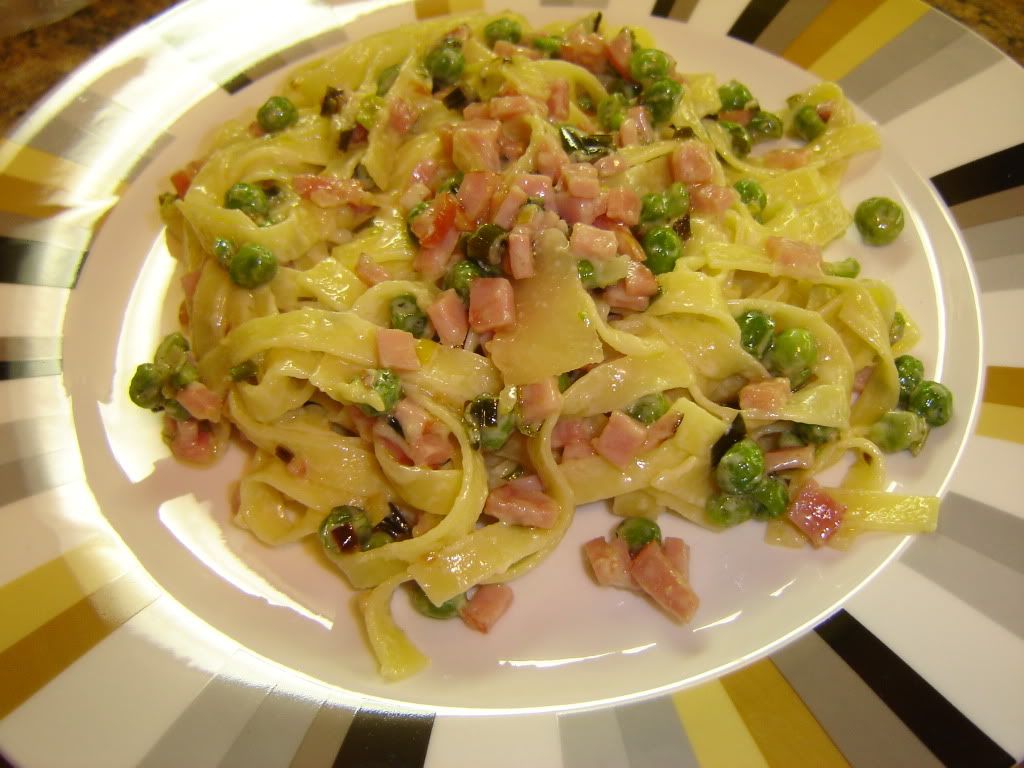 Dinner is ready!