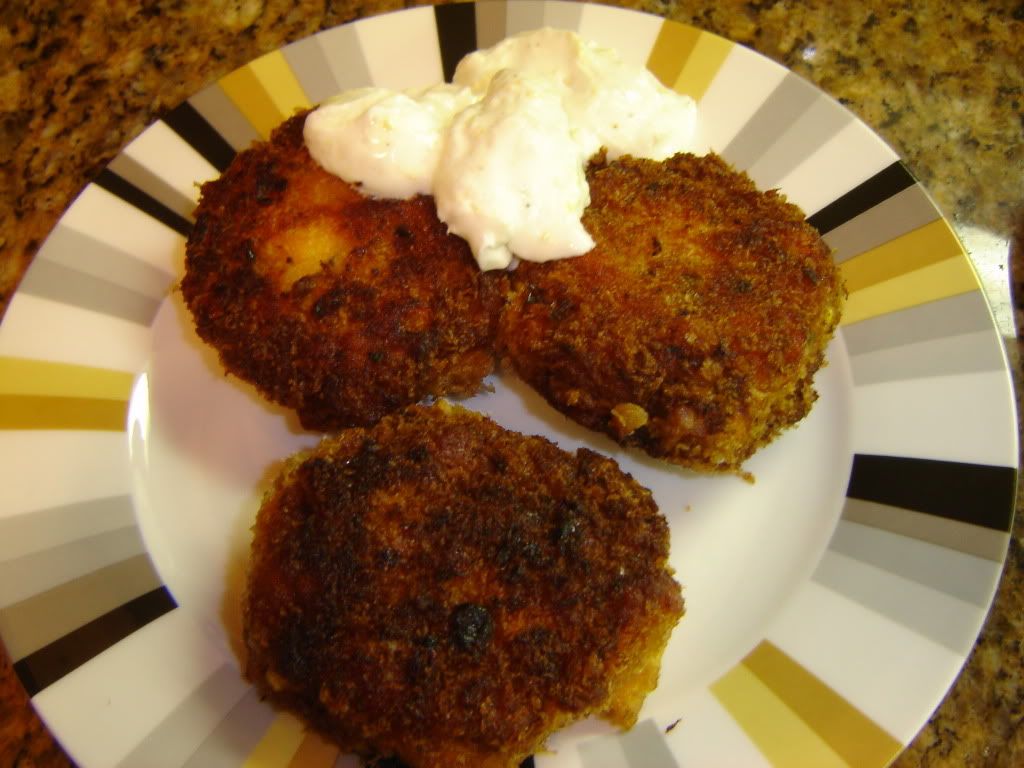 Salmon:
- 1 lb skinless salmon fillet
- olive oil, for drizzling
- Kosher salt and freshly ground black pepper
Patties:
1 large egg, beaten
1/3 cup (1/2-ounce) chopped fresh chives
Panko crumbs
1/2 cup frozen corn, thawed
2 tablespoons Dijon mustard
3 tablespoons mayonnaise, plus more, as needed
1 tablespoon capers, rinsed and drained
1 tablespoon lemon juice
1 tablespoon lemon zest
3 tablespoons vegetable oil
3 tablespoons unsalted butter, at room temperature
My salmon fillet was actually 2 lbs, and I brushed it with olive oil on both sides, sprinkled it with salt and pepper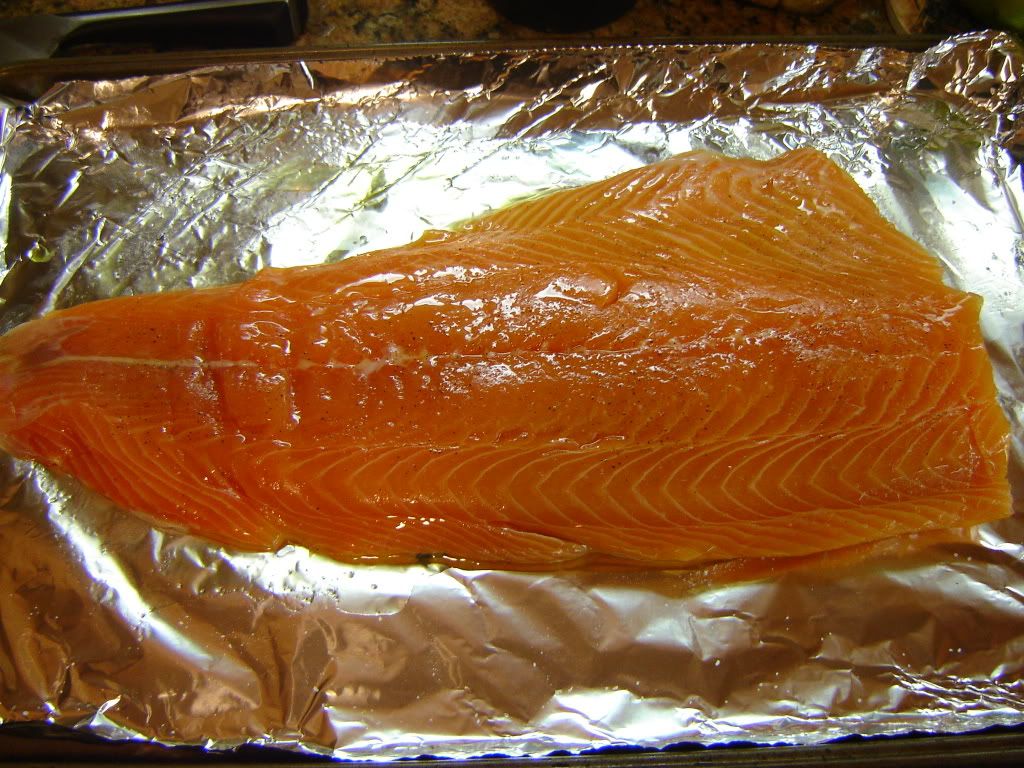 then baked it for about 20-25 minutes at 350F
We ate half of it when taken out of the oven, and I used the other half to make the patties.
Using a fork, I flaked the salmon into 1/2-inch pieces and put into a medium bowl. I add the egg, chives, 1/2 of the Panko crumbs, the corn, mustard, mayonnaise, capers, lemon juice, and lemon zest.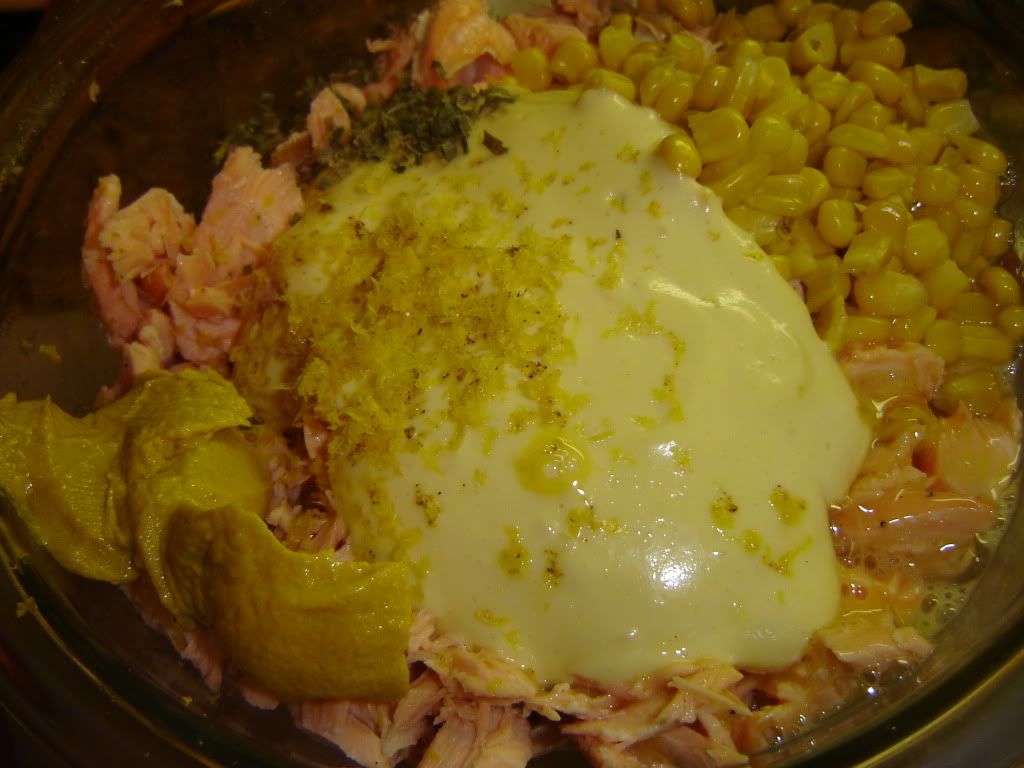 I mixed gently until just combined (I had to move everything into a larger bowl, because there wasn't enough room to mix it).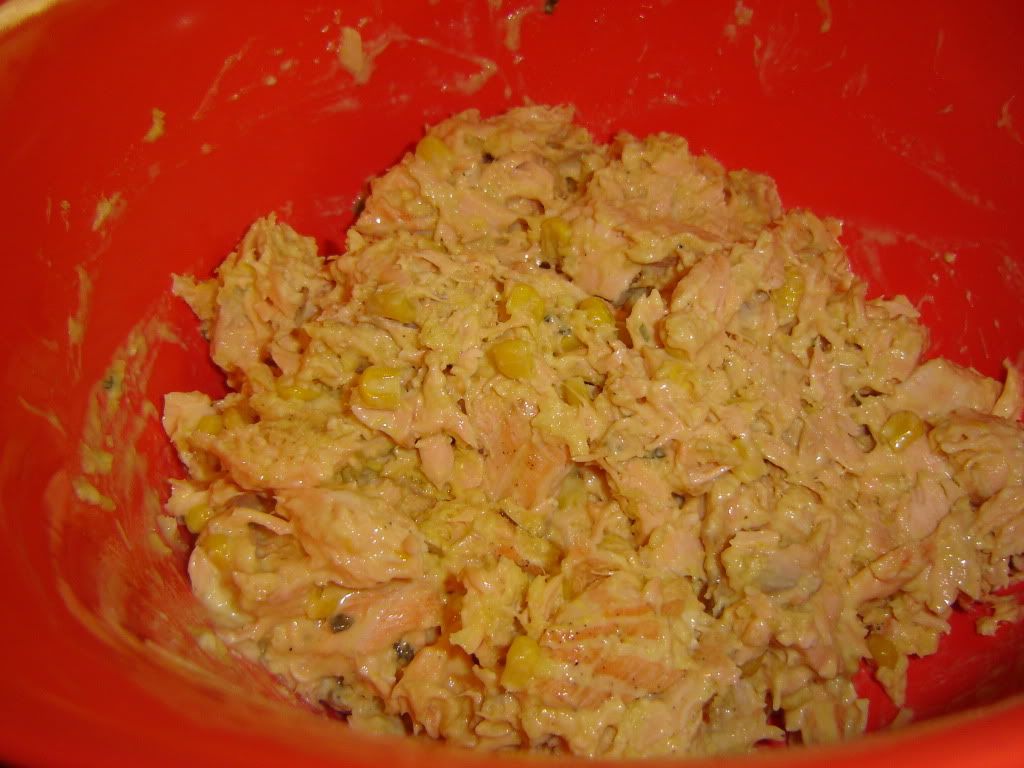 I then formed the mixture into 2 1/2-inch diameter patties, about 3/4 inches thick. (If the mixture is too dry to form into patties, add extra mayonnaise, 1 tablespoon at a time). I carefully coated the patties in the remaining Panko crumbs and refrigerated for 1 hour.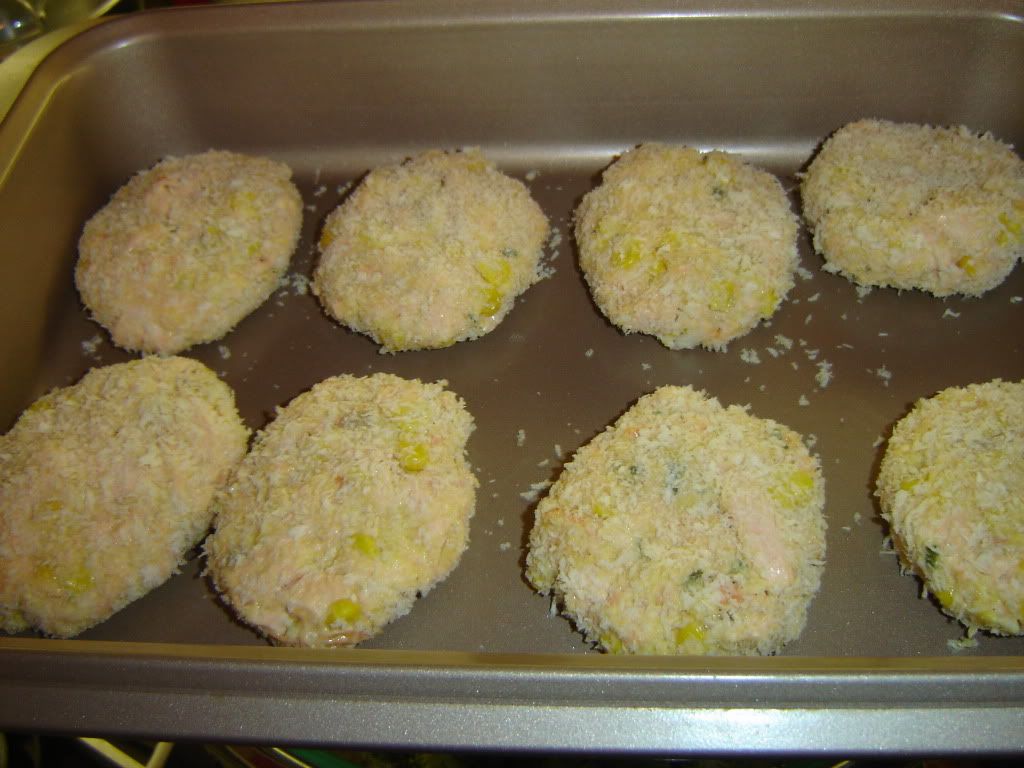 In a large nonstick skillet, I heated the oil and butter over medium heat. I added the patties and cooked until golden and crispy, about 7 to 8 minutes each side, after which I drained them on paper towels.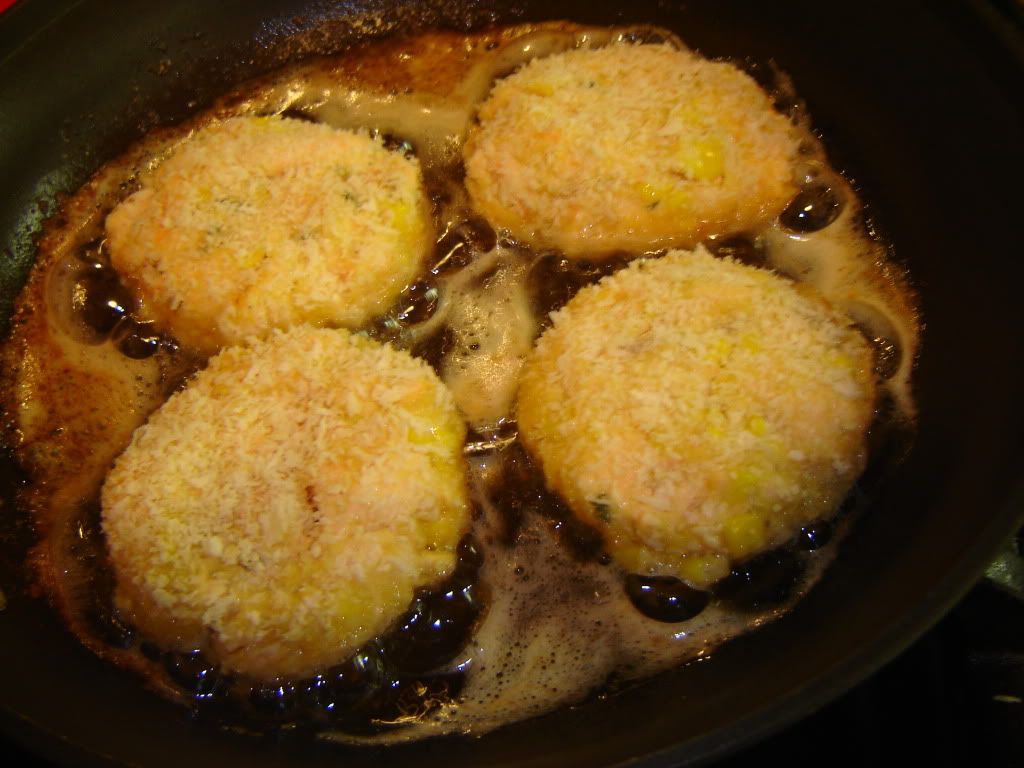 And here is one cake: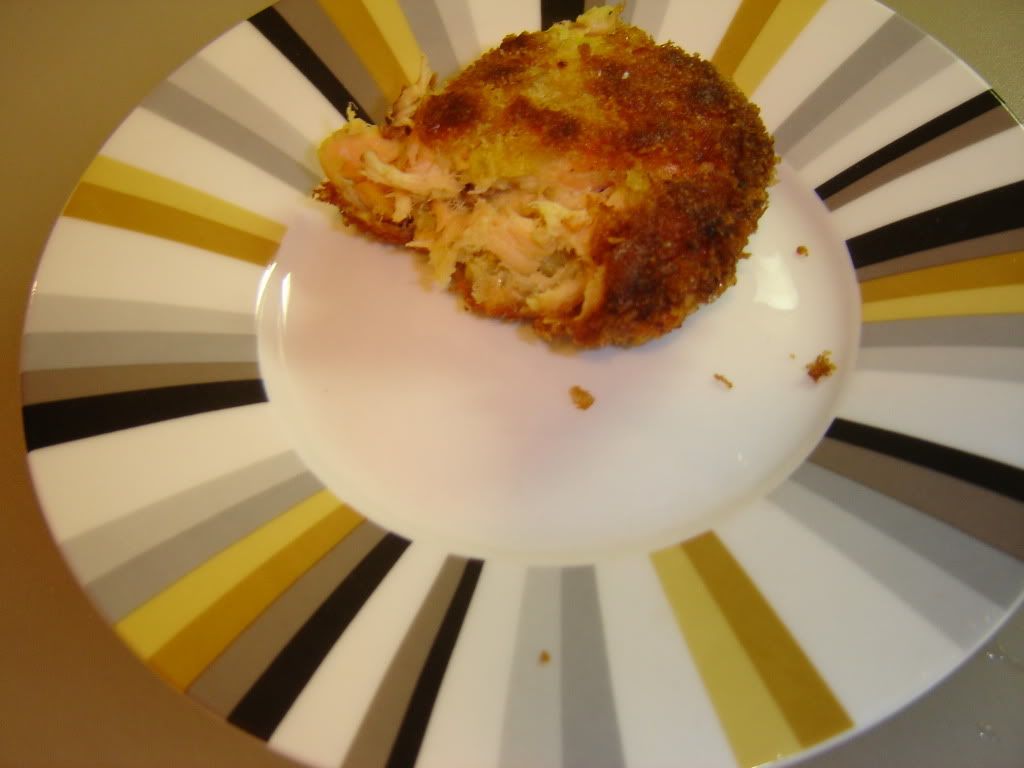 Now, for the sauce: in a small bowl, I mixed together the yogurt (I did not include capers), lemon juice, and lemon zest. I seasoned with salt and pepper, to taste.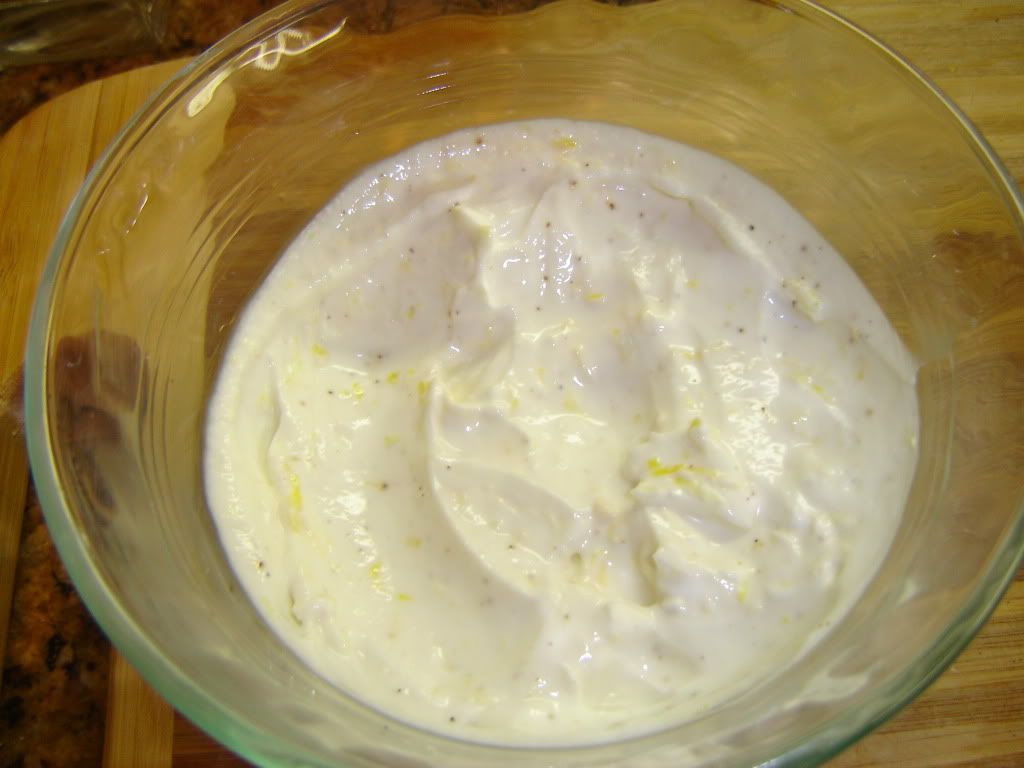 Then I arranged some of the salmon cakes on a platter and served alongside the sauce.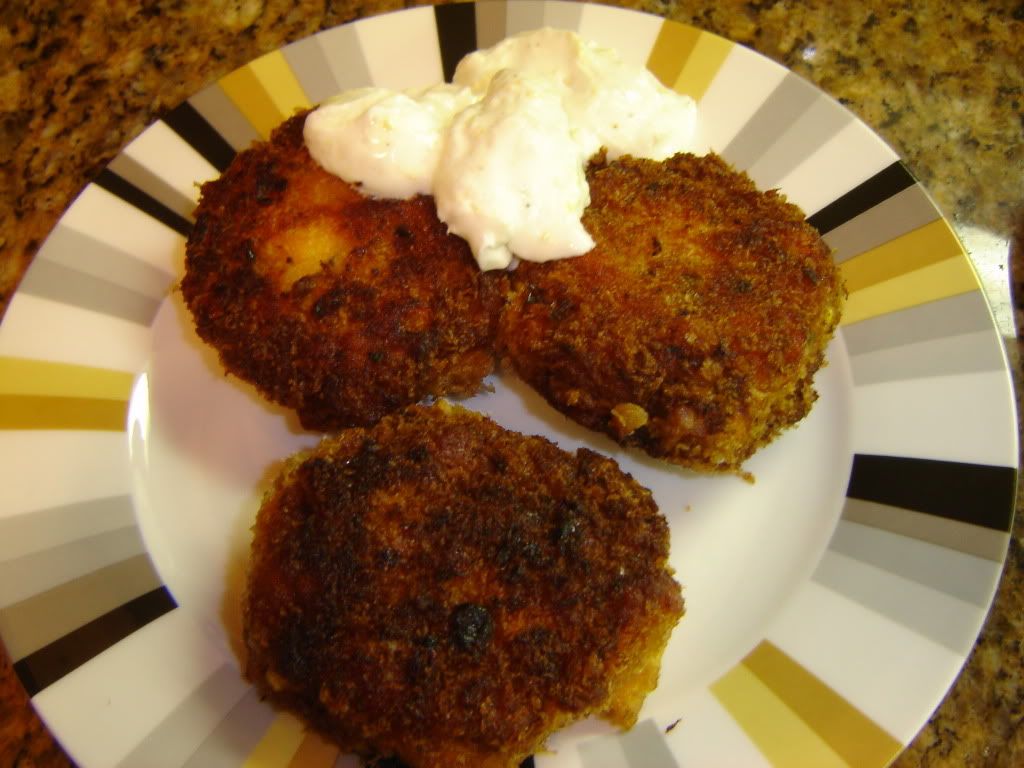 Enjoy!