I'm going to start this post with the final product, hoping it will stimulate your taste buds and determine you to make this recipe ;). This stew is rich and hearty and a perfect meal to serve on a cold day. Of course, it's a must for St. Patrick's Day, which is just around the corner (more or less)!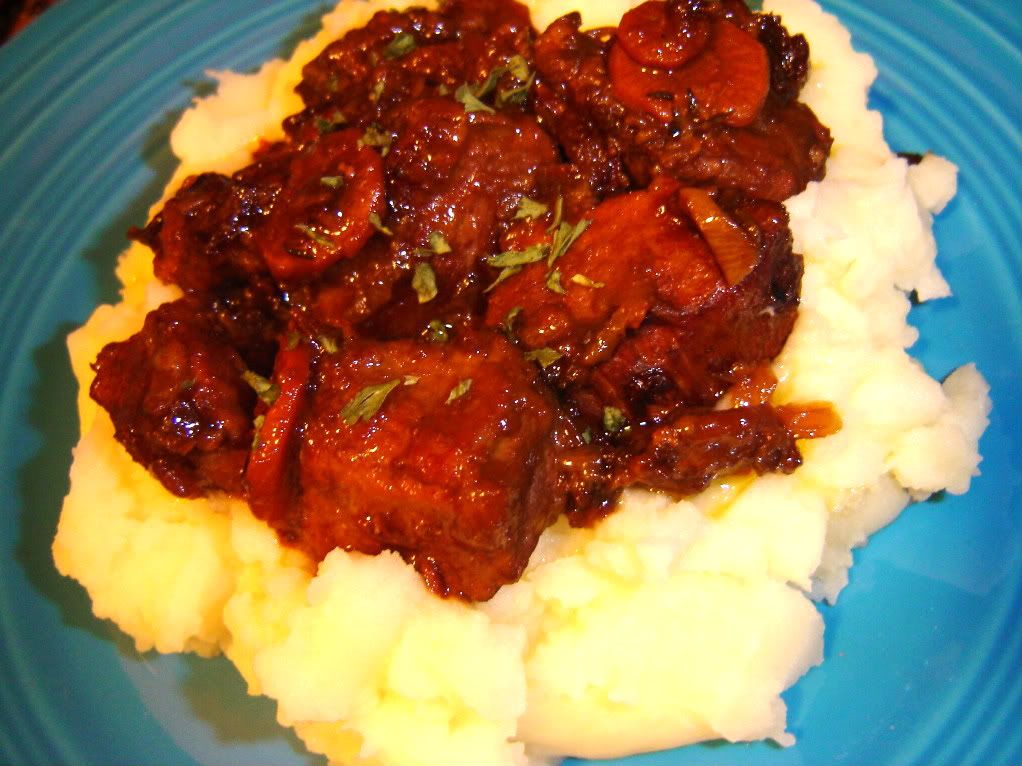 - 1 pound stewing beef
- 2 tablespoons oil
- 2 tablespoons flour
- salt and freshly ground black pepper
- pinch of cayenne pepper
- 2 large onions, coarsely chopped
- 1 garlic clove, crushed
- 1 bay leaf (optional)
- 2 tablespoons tomato puree, dissolved in 4 tablespoons water
- 1 1/2 cups Guinness
- 1 cup beef stock (or water)
- 3 carrots, sliced
- sprig of fresh thyme (can be replaced with dried)
- sprig of fresh rosemary (again, replace with dried if so desired)
- chopped parsley, for garnish
I also added, because I could and I wanted to:
- 3 celery stalks, sliced
- 1/2 parsnip, diced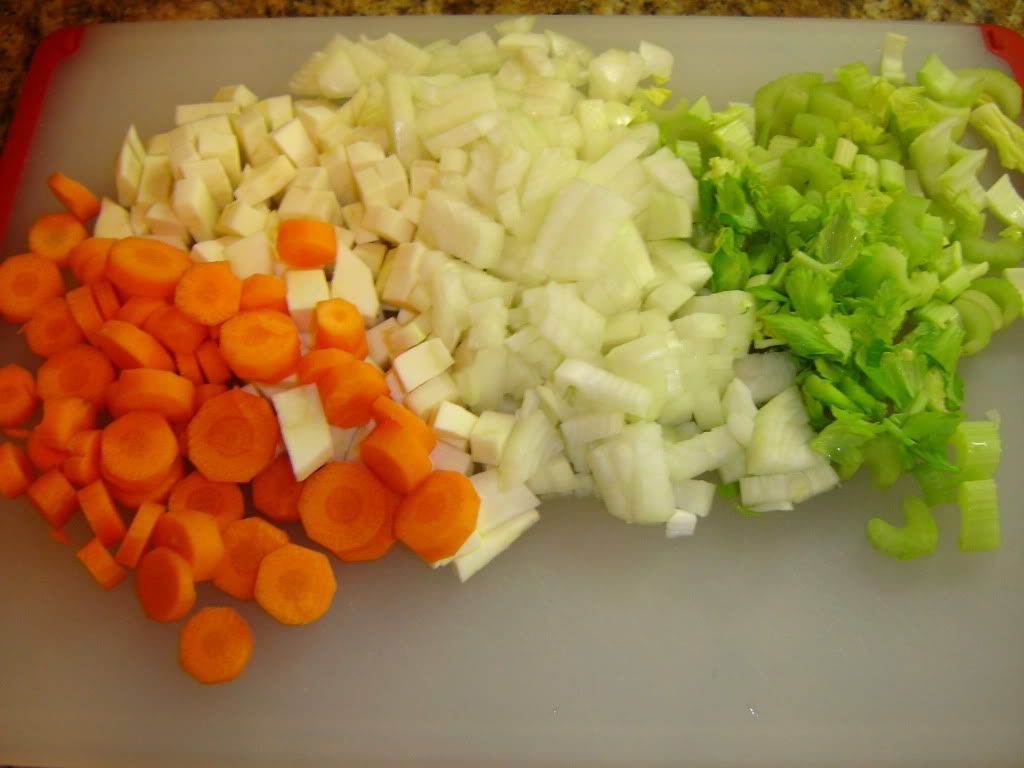 Preheat the oven at 350F (you can also use the stove to simmer the stew). Trim meat of any fat or gristle and cut into 2-inch cubes. In a bowl, season the flour with salt, pepper, and cayenne. Toss the meat with seasoned flour.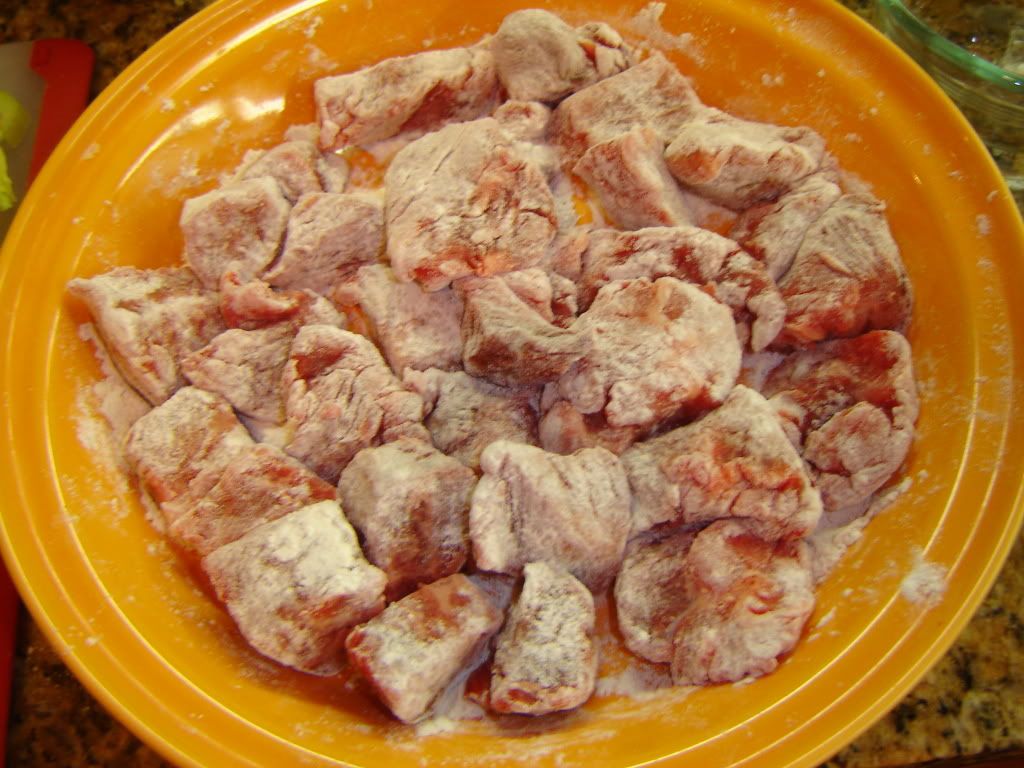 Heat the 2 tablespoons oil in a Dutch oven over high heat. Brown the meat on all sides.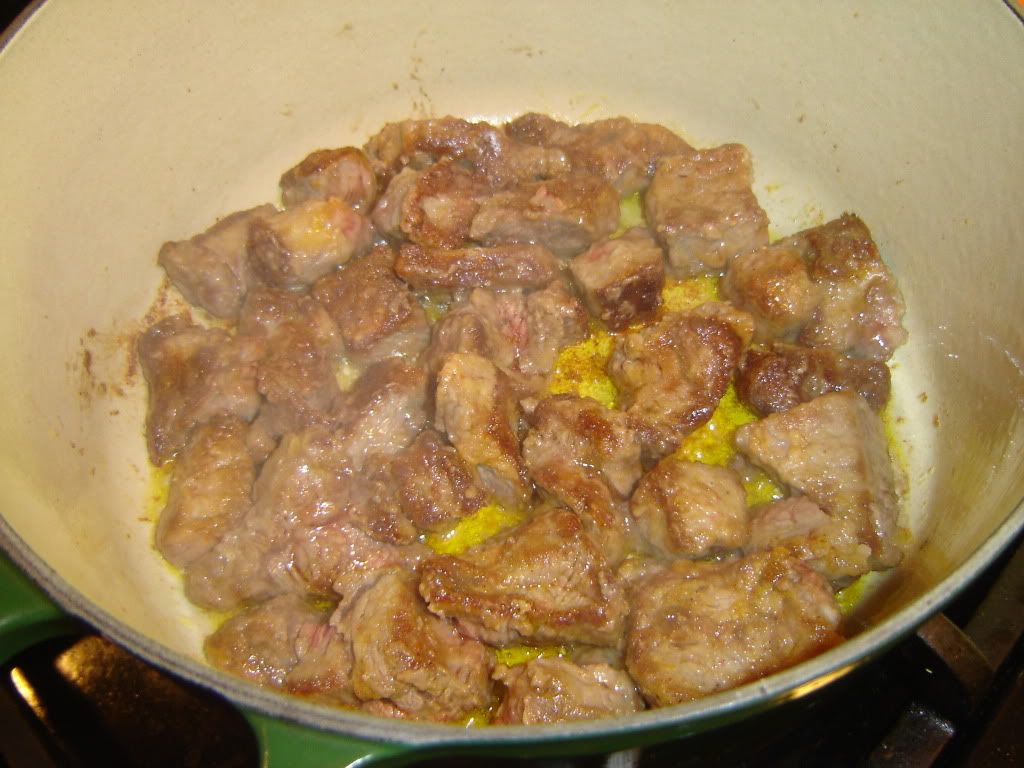 Take the meat out on a plate, then reduce the heat, add the onions, crushed garlic and rest of the veggies to the pot, cover, and cook gently for 5 minutes.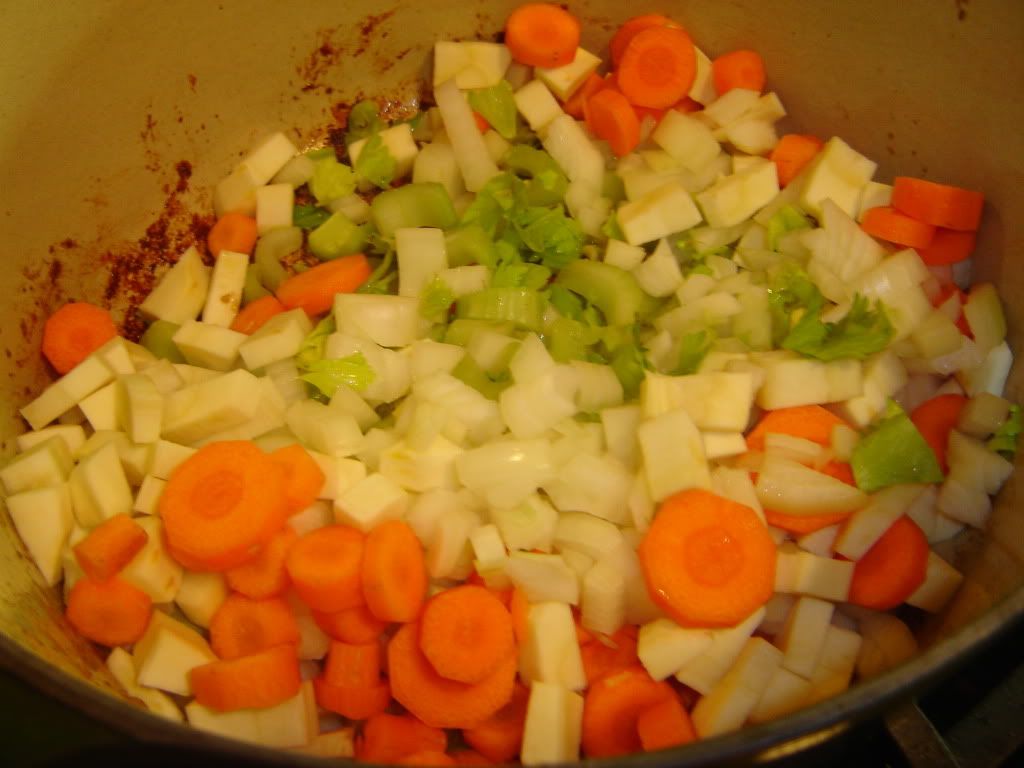 Put the meat back in the pot, together with any juices left on the plate, and stir to combine with the vegetables. Add the beef stock (or water)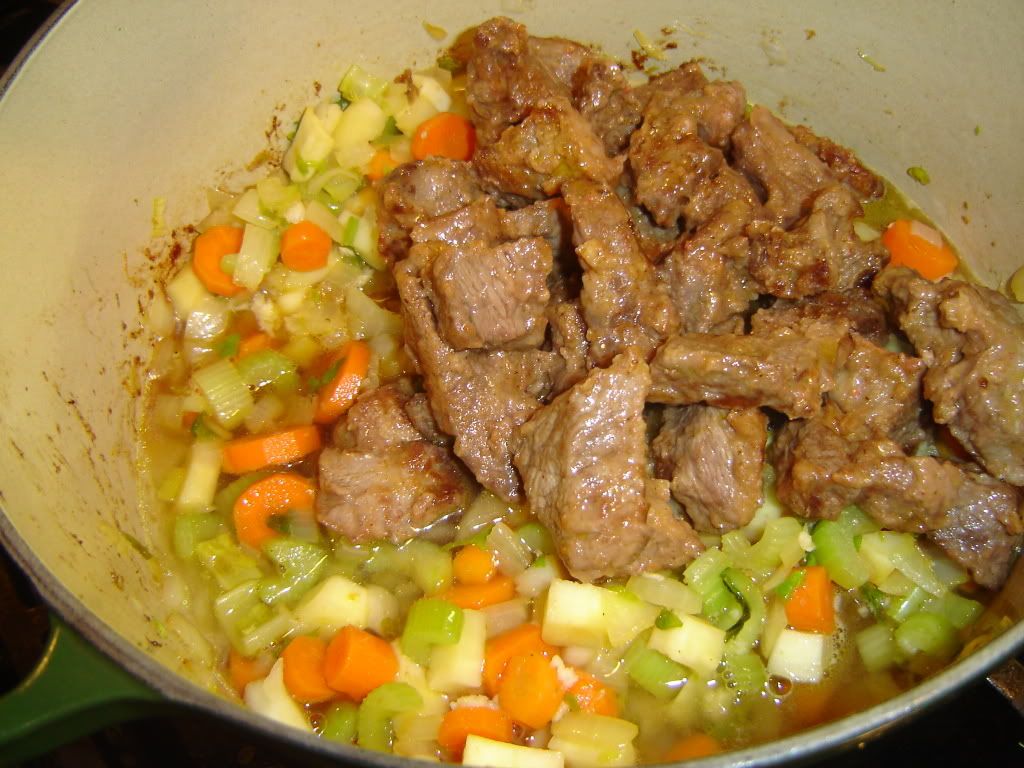 Add the tomato puree dissolved in water, the bay leaf, rosemary and thyme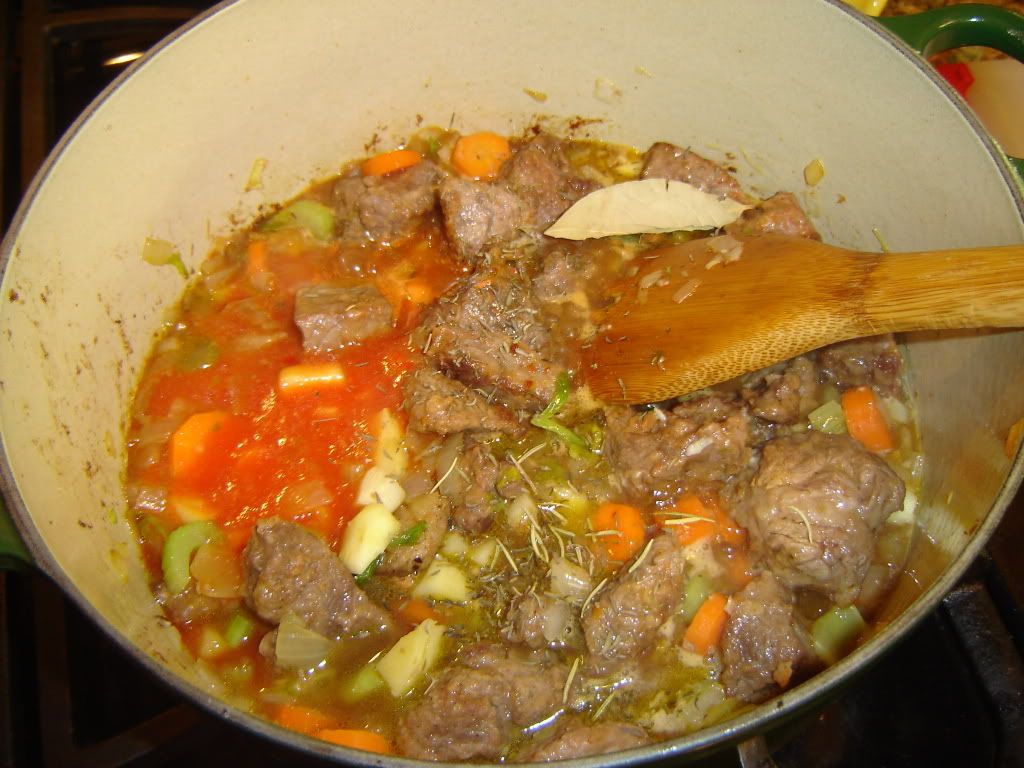 Pour in the Guinness and stir to dissolve the caramelized meat juices on the bottom of the pot. The beer/stock should cover all the ingredients. If it doesn't, add a little bit more beer.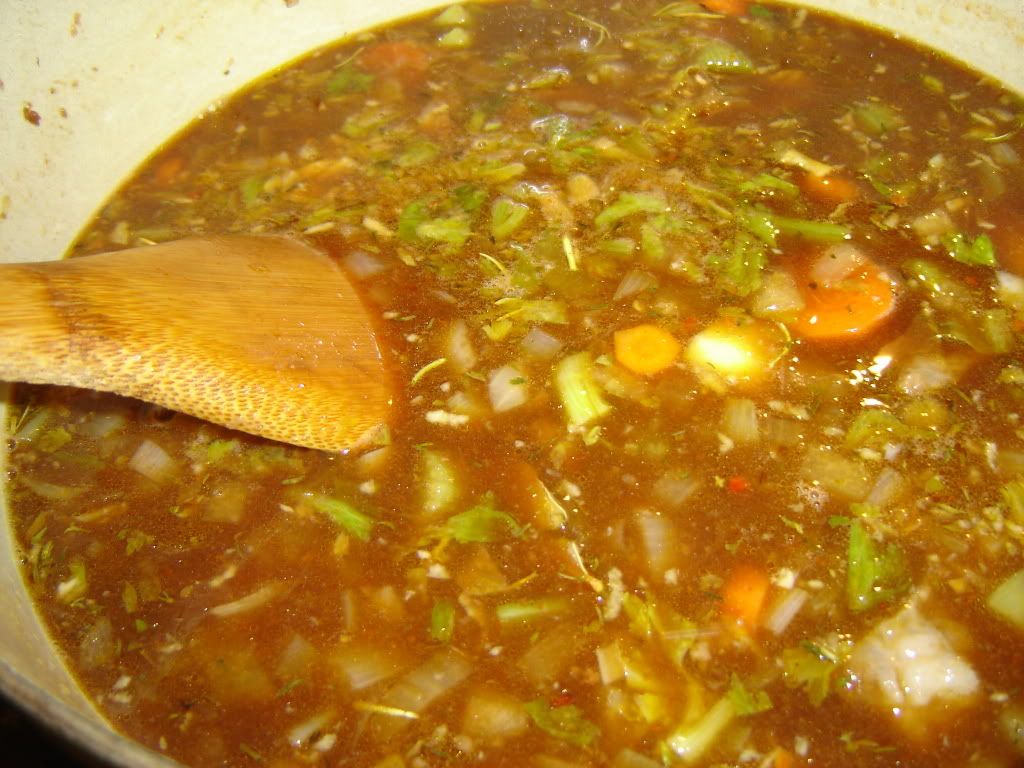 Season to taste, then cover and put in the preheated oven (or simmer on low heat on the stove) for 2-3 hours, until the meat is tender, stirring several times during cooking.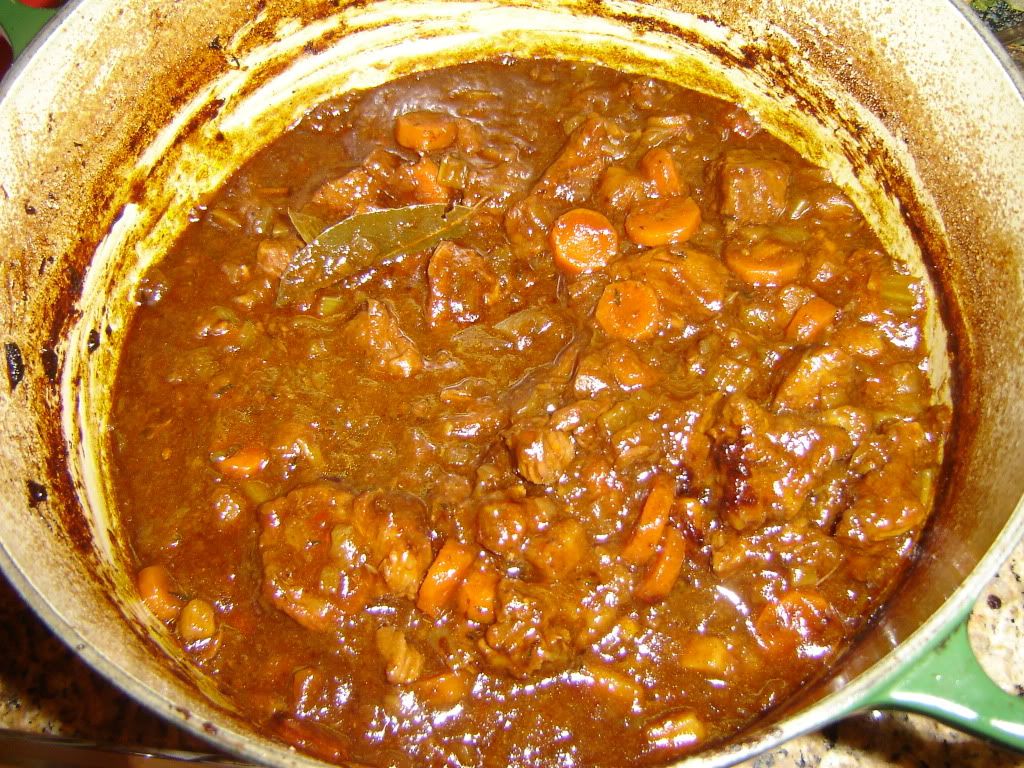 Garnish with chopped parsley and enjoy with mashed potatoes or simply boiled potatoes. Don't forget to remove the bay leaf before serving!