Another recipe that is very traditional to me, comfort food simple to make and completely satisfying.
Ingredients:
- 1 bunch scallions, cleaned and finely chopped
- 1 medium onion, also finely chopped
- 2 medium carrots, cleaned and finely sliced
- about 1/3 lb smoked ham, cubed
- salt and pepper to taste
- tomato juice
- sauerkraut juice (or lemon juice), to taste
- 2 tablespoons olive oil
Heat the olive oil in a pot over medium heat, then add the carrots, scallions and onion and allow them to sweat for 5-10 minutes.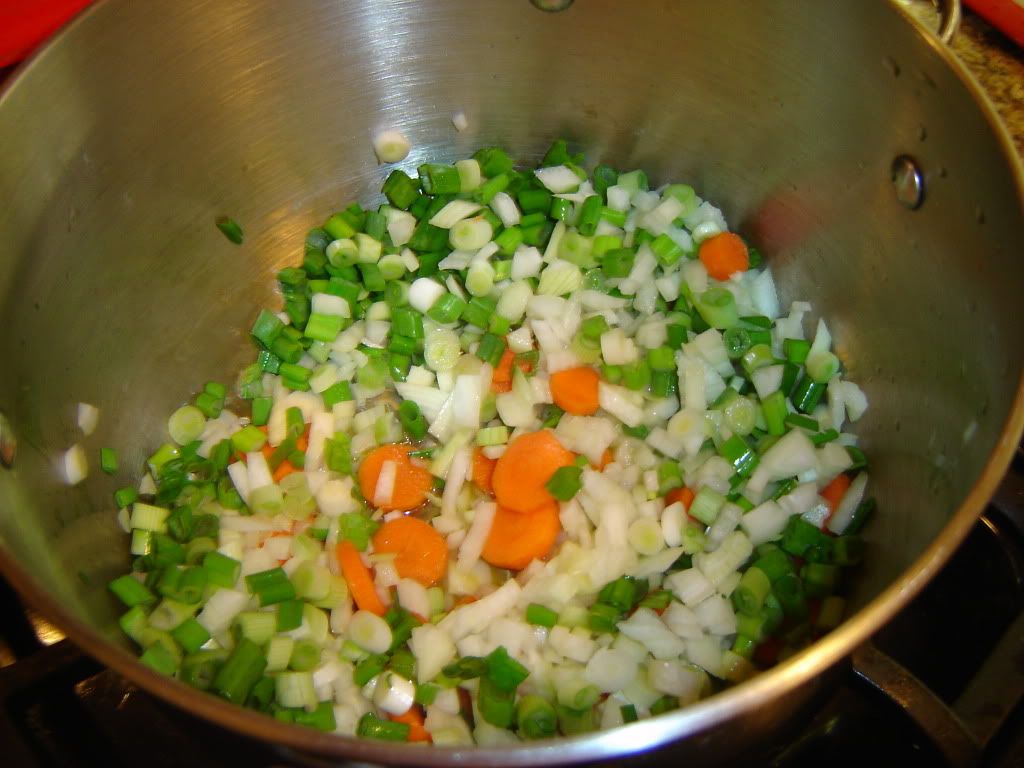 Add the smoked ham, stir to combine and cook for 5 more minutes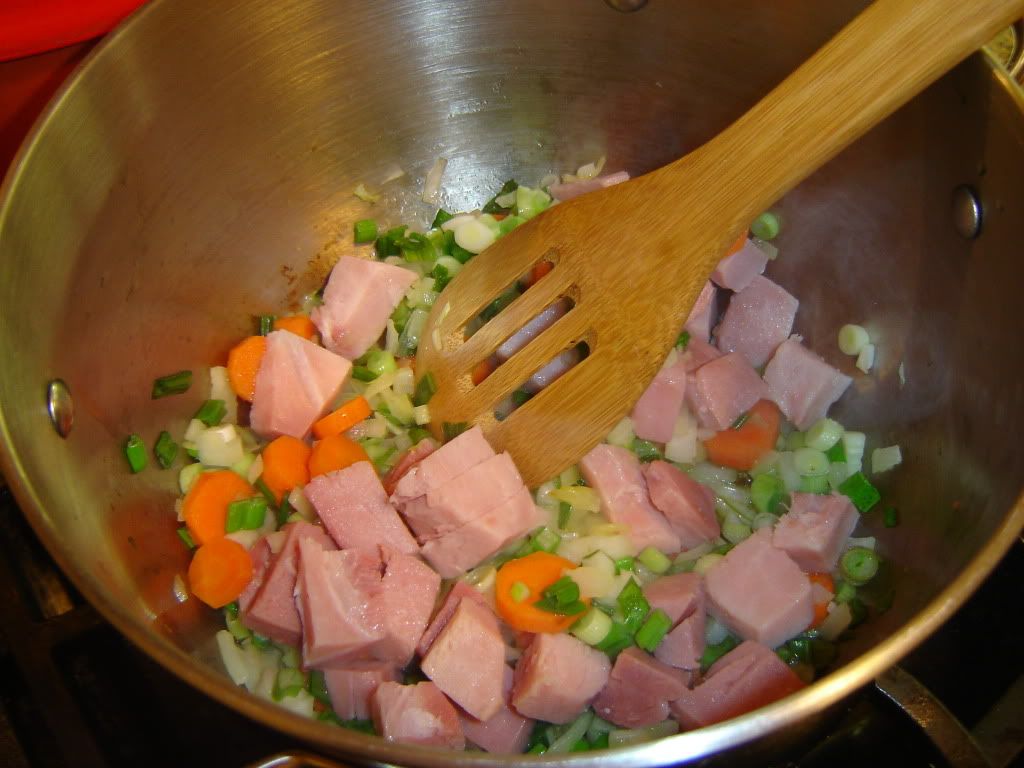 Pour in 3.5 quarts of water, reduce the heat and let it boil until the ham is almost cooked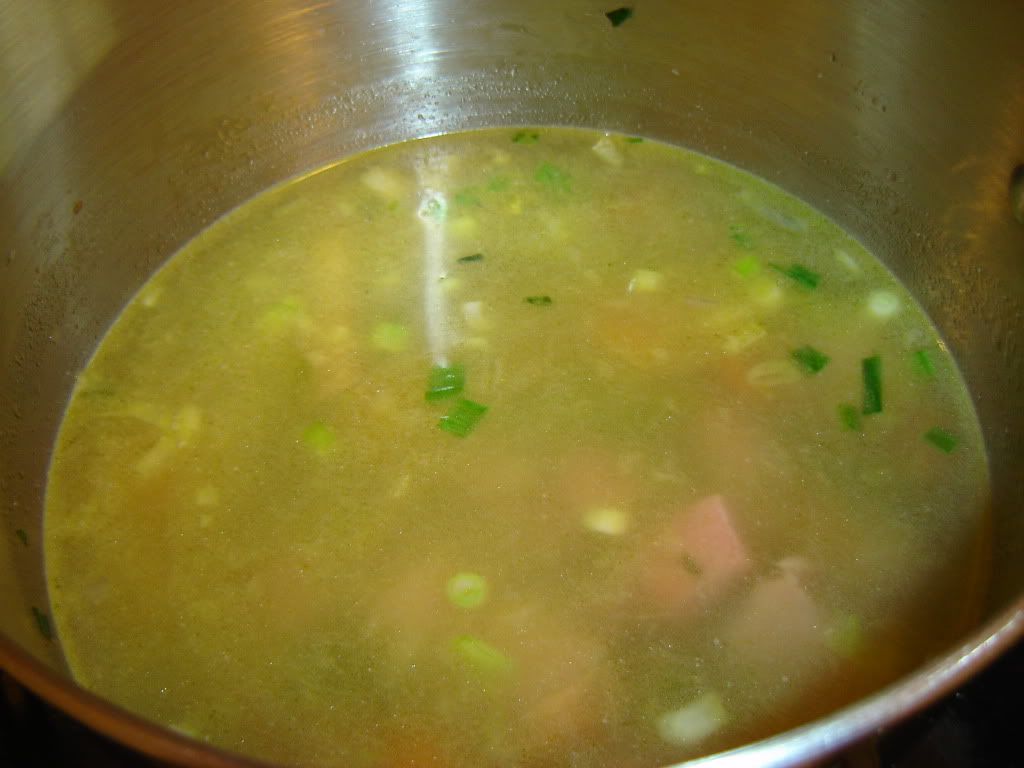 Peel and cube 2 medium potatoes, then add them into the pot and continue cooking
When the potatoes are boiled, add 1 cup tomato juice and sauerkraut juice (or lemon juice) to taste. Bring back to a boil, taste for seasoning (salt and pepper). Add lovage or dried parsley, then serve.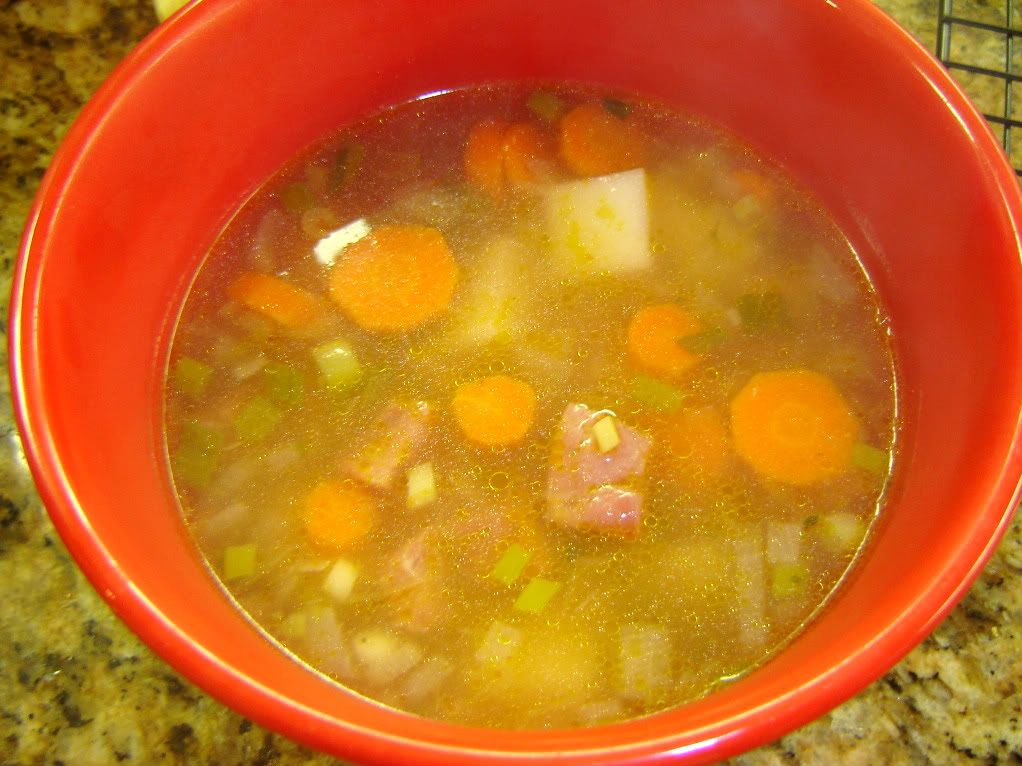 If you wish, this can be transformed into the vegetarian version by omitting the ham and adding more potatoes. Enjoy!