OK, let me make it clear from the beginning: for this dish you can use canned beans, in which case you don't have to go through the boiling process for the beans. Now, I used 1lb beans, which I allowed to soak in hot water for 2 hours and only then put to boil in salty cold water. The boiling process took about 1.5 hrs, and halfway through I drained the beans and replaced the liquid with another 3 litres of hot water.
Let's talk about veggies: we need here 1 large carrot, peeled and grated; 2 yellow onions, peeled and sliced thinly; 1 bell pepper, cleaned and thinly sliced, and 2 chopped tomatoes.
Heat about 50 ml vegetable oil with about 1/2 tablespoon of sweet paprika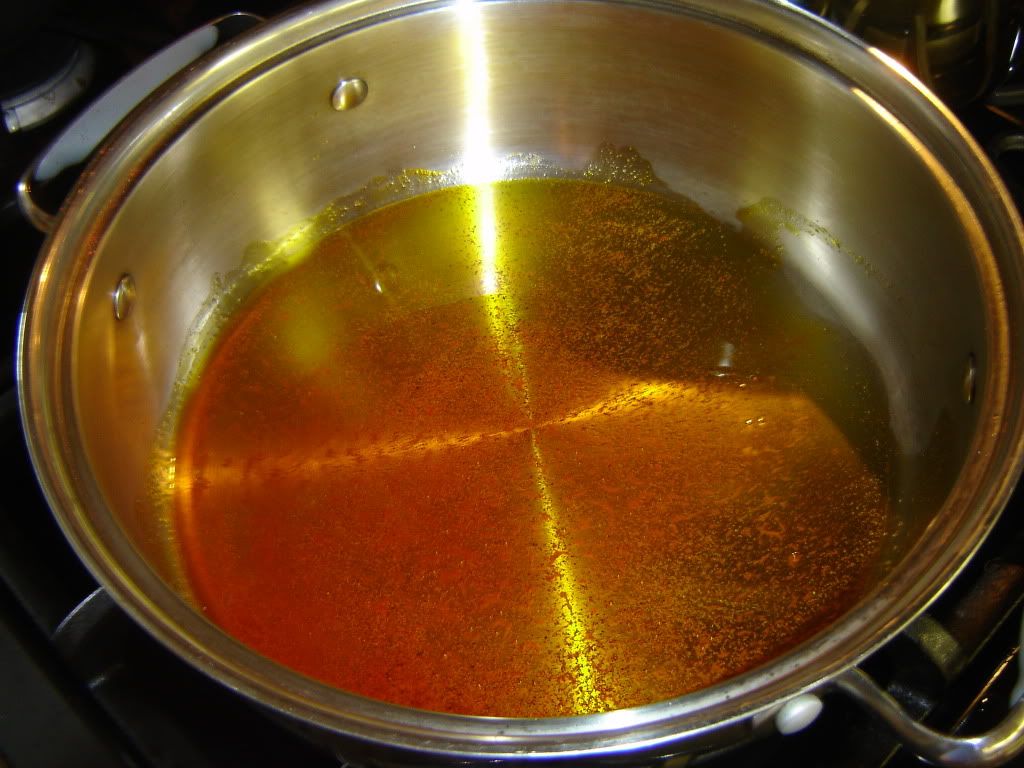 The vegetables, ready to go in: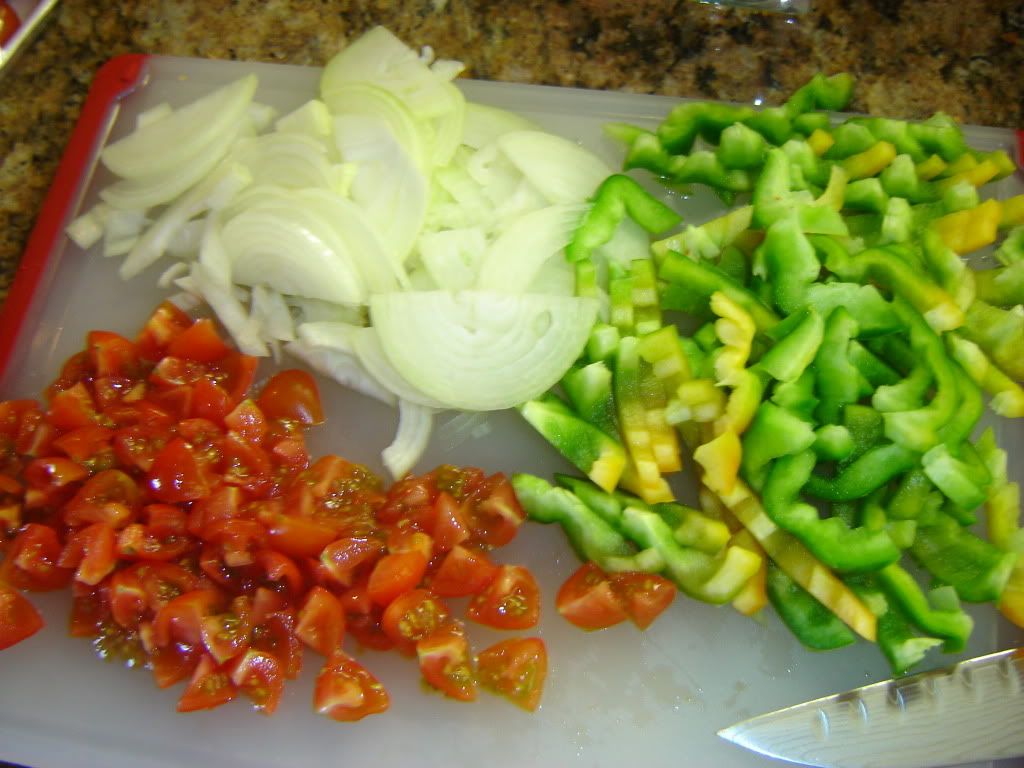 Jump!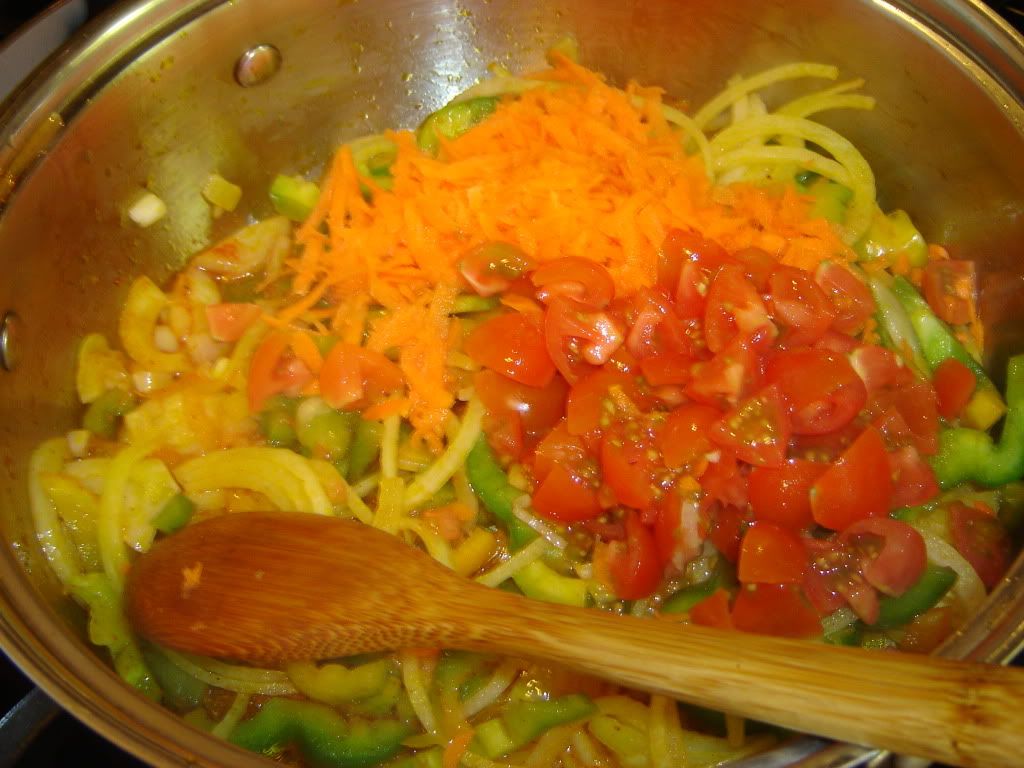 Season with salt and pepper to taste, and keep stirring, then add about 1/2 cup tomato sauce and a little bit of white wine (if using, if not, it can be replaced with water).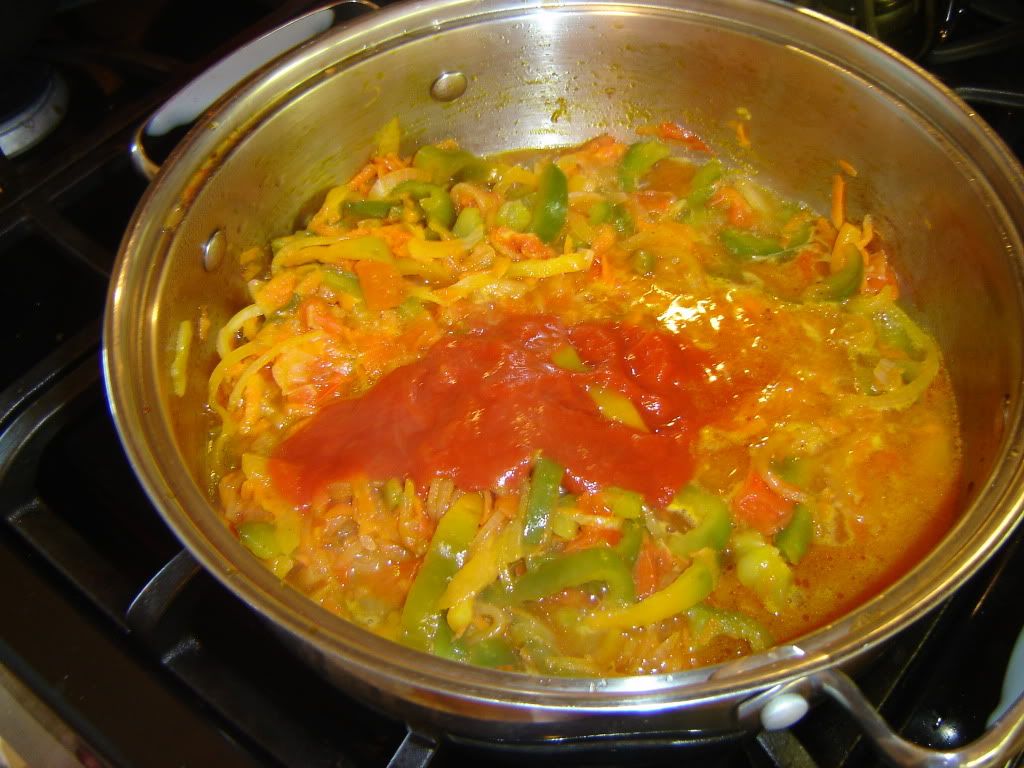 Now add the cooked beans, some chopped fresh tarragon, a bay leaf and allow everything to get together, stirring continuously for about 10 minutes
Sprinkle with some chopped fresh parsley and serve.
Enjoy!
This dish can be easily transformed into non-vegetarian with a simple addition of fried sausages (great twist, by the way!)