Of course I had planned for today a totally different meal, but on the way home from school my daughter said she wanted me to make this stew for her. She loves this dish a lot and I always make it with pleasure, because it reminds me of my own childhood. I must admit I'm extremely happy that my daughter loves vegetables and totally dislikes fast-food.
Don't think that the vegetarian version is less tasty! The advantages of this recipe: it's done quickly and the meatless version can be served as a side dish.
So I got from the fridge one chicken breast of about 2/3 lb, about 5 thin scallions and some fresh dill; from the pantry some vegetable oil and tomato paste, and from the freezer approximately 1lb peas and carrots mix.
I cubed the chicken into 1-inch pieces, then added it to a pan in heated vegetable oil (about 2 tbsp)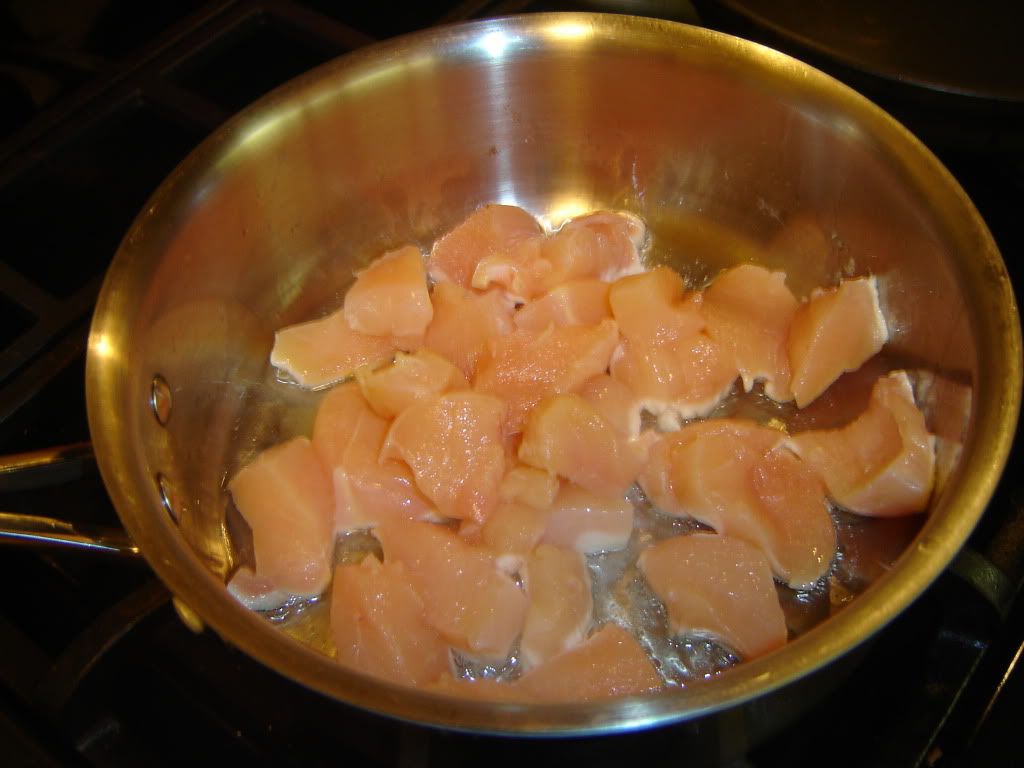 I seasoned the meat with salt and pepper and turn it on all sides, on medium heat, allowing it to saute until no longer pink. That's when I added the chopped scallions and let everything cook for 4-5 minutes, stirring every now and then.
It was time for the peas and carrots mix, some more stirring and 1/2 cup of water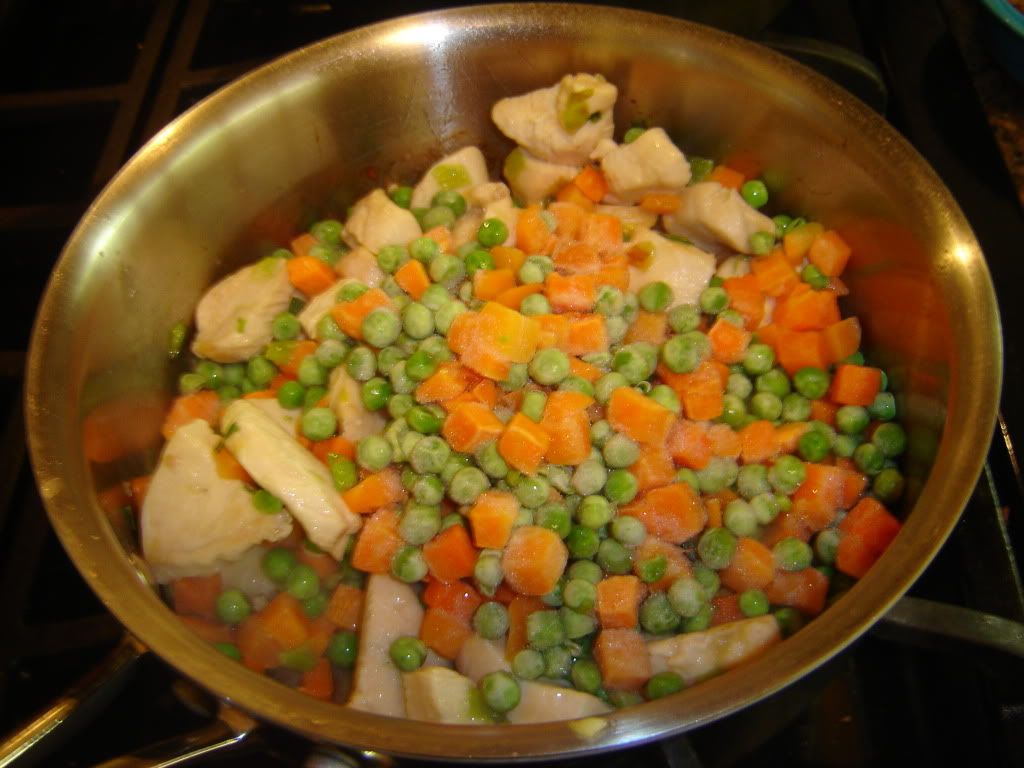 After letting it cook, covered, for about 5 minutes, I added 2 tablespoons of tomato paste, a pinch of sweet paprika for colour and 1 1/2 cups of water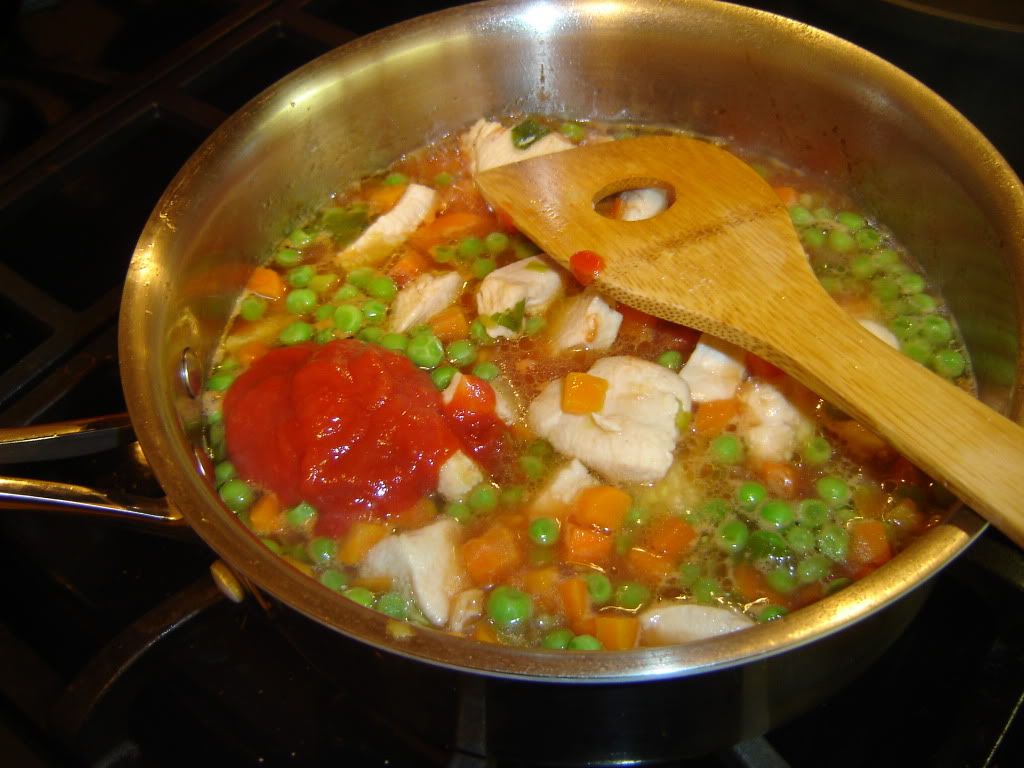 I again covered the pan and allowed everything to cook until both the chicken and peas/carrots mix were tender. I chopped the dill (about 1/2 bunch), stirred it in, then let the sauce reduce a bit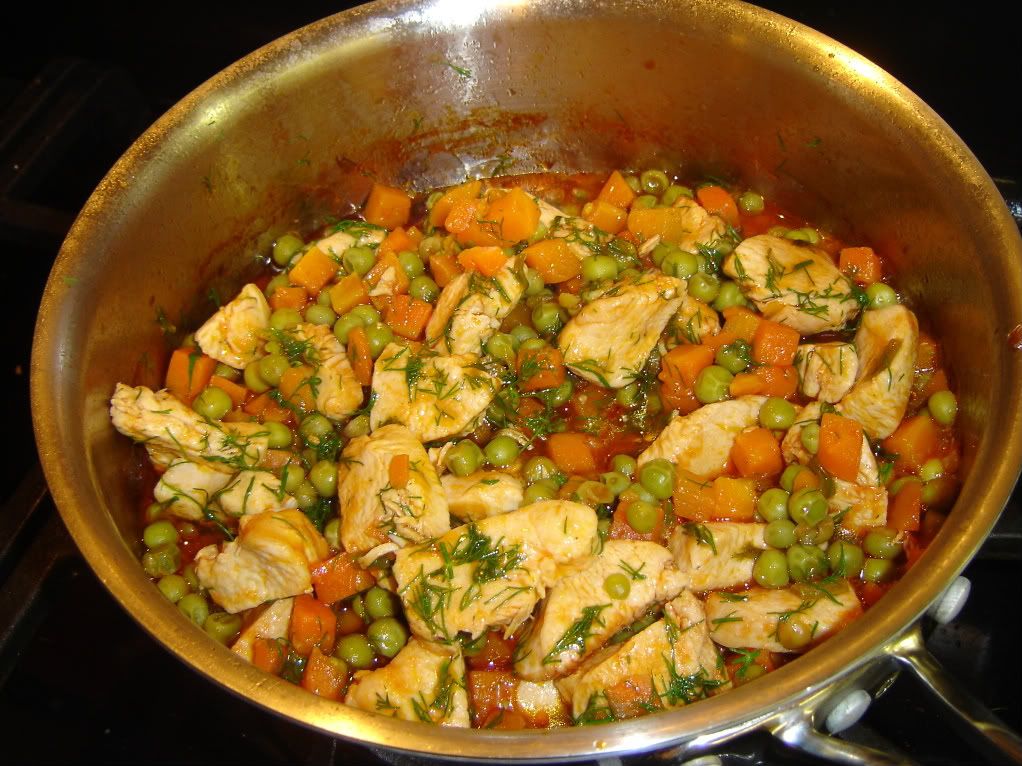 and served it with fresh baguette. Sorry, there's no picture of the plated food here because my daughter was rioting already :))
Sandiii, enjoy! :lol: