Today was so, so cold, my daughter wanted her one of her favourite comfort foods: pasta with meat sauce. Instead of making the usual ragu, I simplified it and substituted sweet Italian sausage meat for the veal/pork/pancetta mix.
I finely chopped 2 medium yellow onions, grated 2 large garlic cloves and put everything to sweat in 2 tablespoon of olive oil combined with one tablespoon of butter.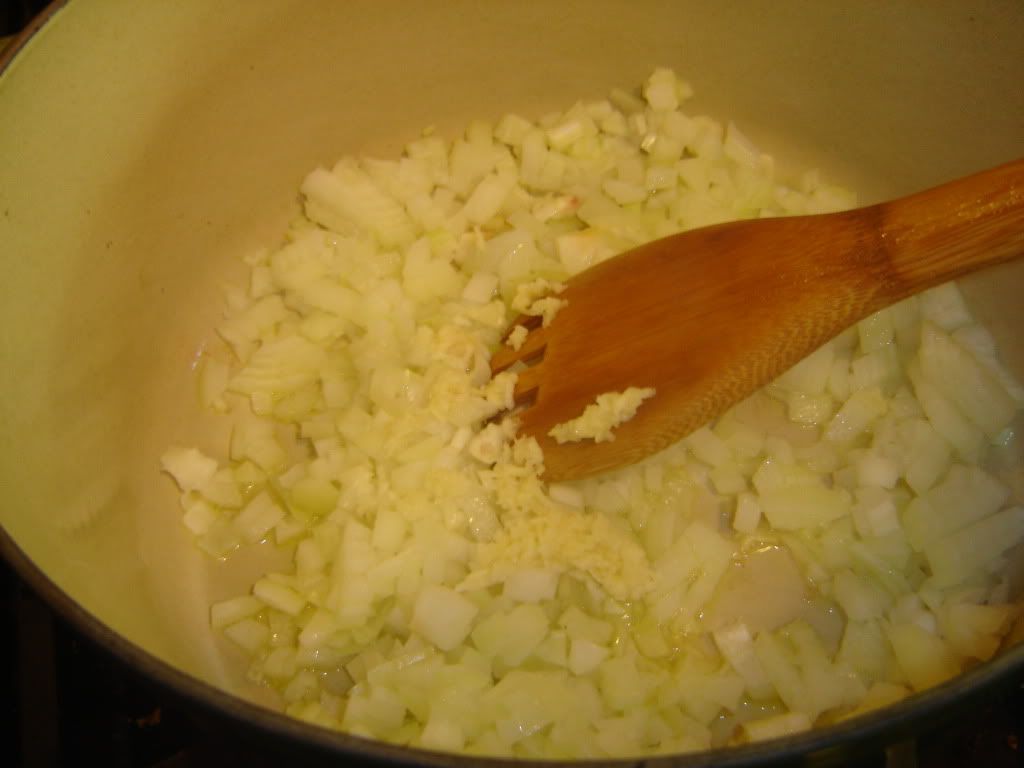 After approximately 5 minutes I added the meat from 4 sausage links (casings off), then sprinkled some paprika on it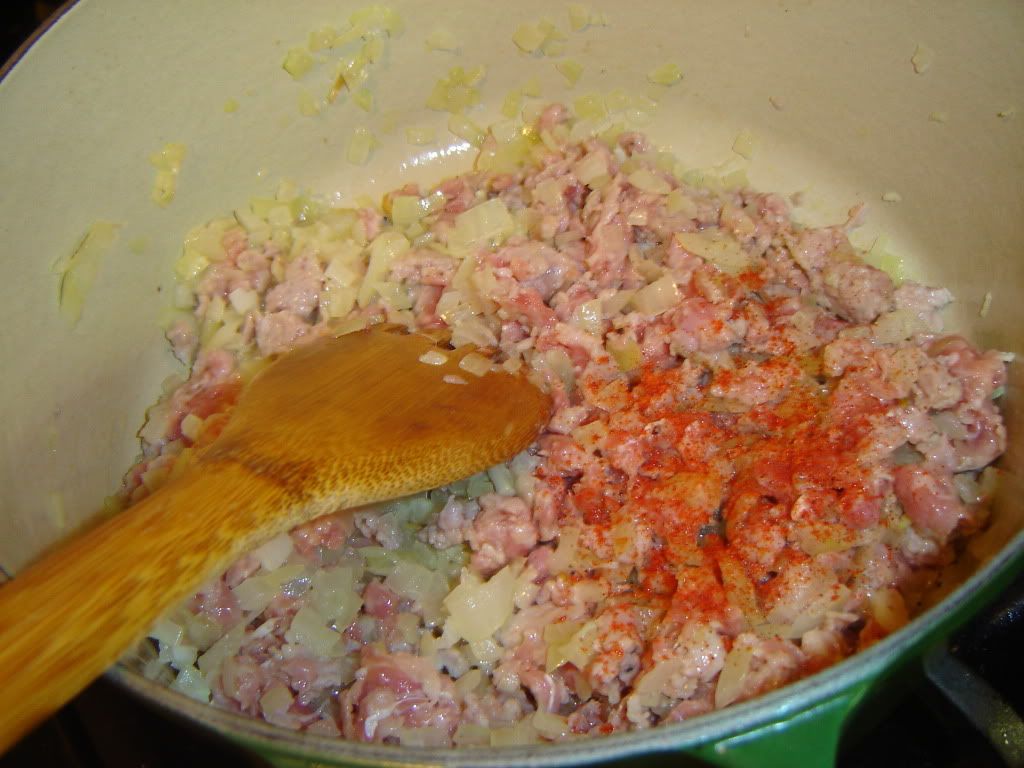 I stirred the meat until was browned on all sides, about 15 minutes, then I poured in about a cup of red wine, one cup tomato sauce and added one tablespoon tomato paste. I let everything simmer on low heat for about one hour. No salt or pepper were necessary for my taste.
When the meat sauce was ready, I boiled the pasta in salty water, then assembled everything together, adding a sprinkle of dry basil on top.