This is another traditional recipe that my daughter cannot get enough of, and which is very easy to make. Instead of the normal green cabbage, which here seems to be very tough, I used some Savoy cabbage. The sausage is not mandatory, this might very well be a vegetarian side dish.
You'll need:
- 1 medium green (or Savoy) cabbage
- 1 cup white wine (optional, can be replaced with water)
- 2 tablespoons tomato paste
- salt, pepper to taste
- sweet paprika, caraway, thyme, bay leaf to taste
- 2 tablespoons vegetable oil
Cut the cabbage in half and core each of the halves. Preheat the oven to 400F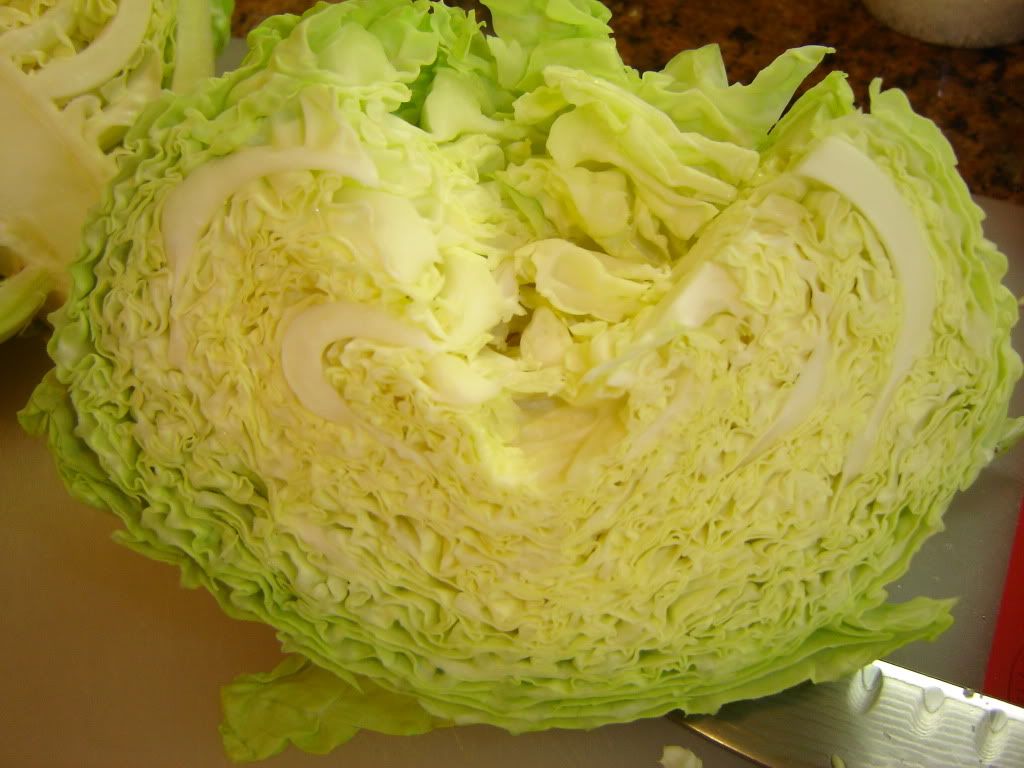 Thinly slice each half of the cabbage
Heat the oil into a Dutch oven over low heat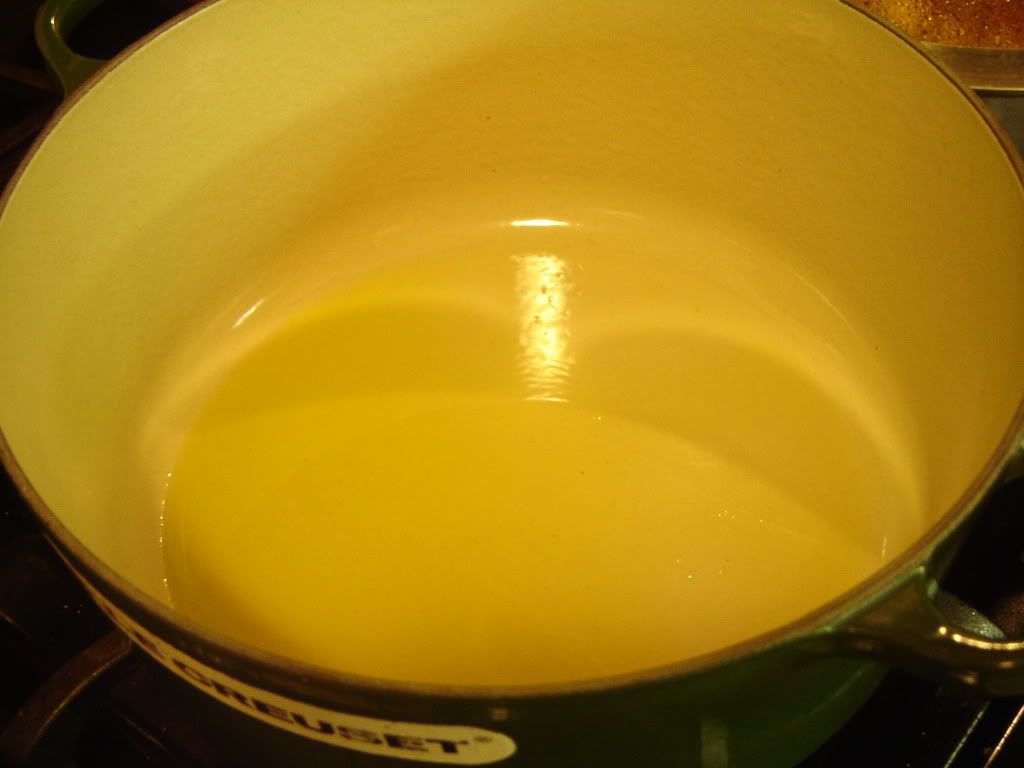 and add the cabbage, then cover
and let it cook for about 5 minutes. Stir the cabbage a bit, then cover again and allow to cook for 5-6 more minutes. Uncover and give it 2-3 minutes to cook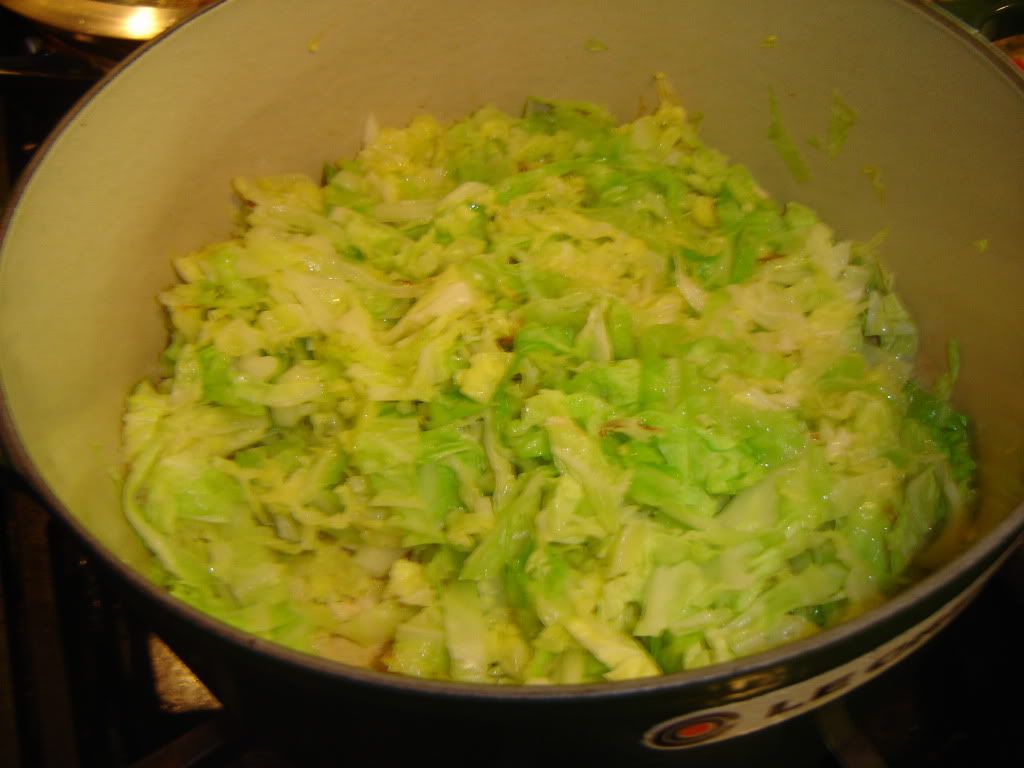 Add the sweet paprika, ground black pepper, salt (if necessary), tomato paste, wine, thyme, caraway, bay leaf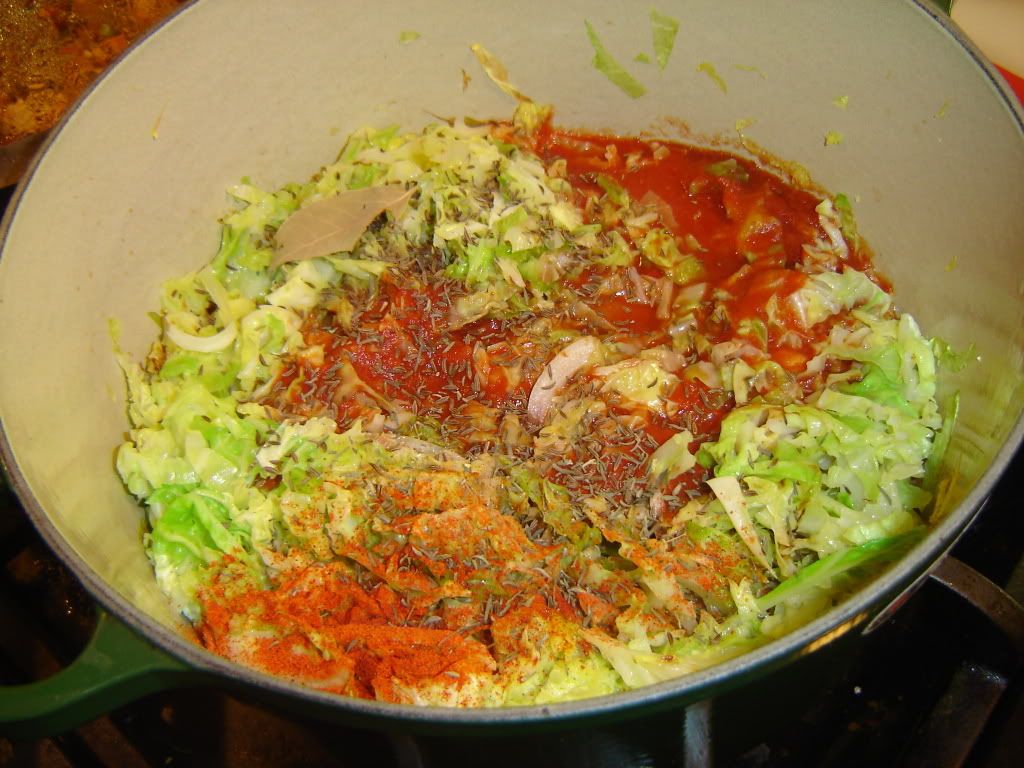 Stir very well to combine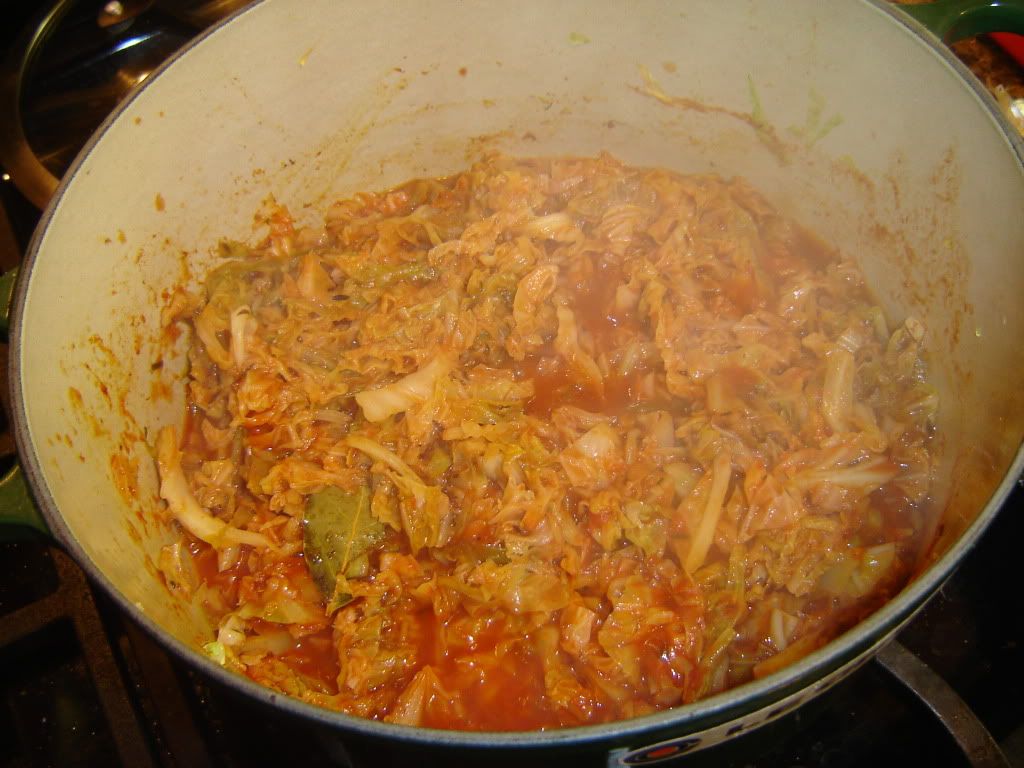 then cover and put in the preheated oven for about 30 minutes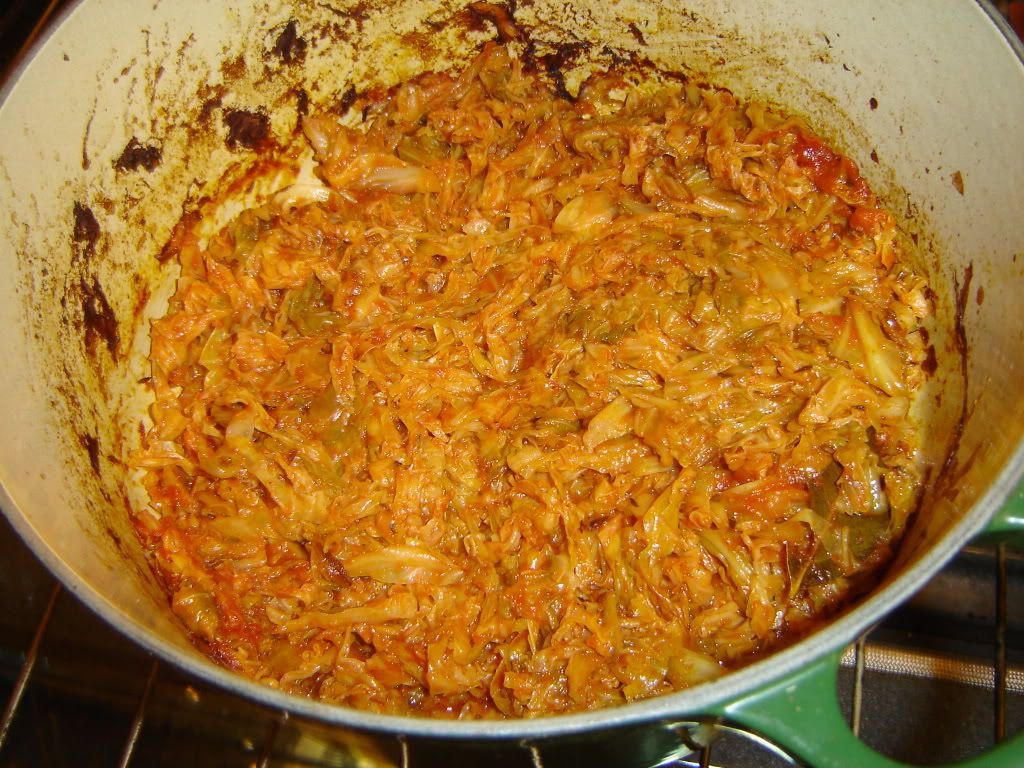 and with the fried sausage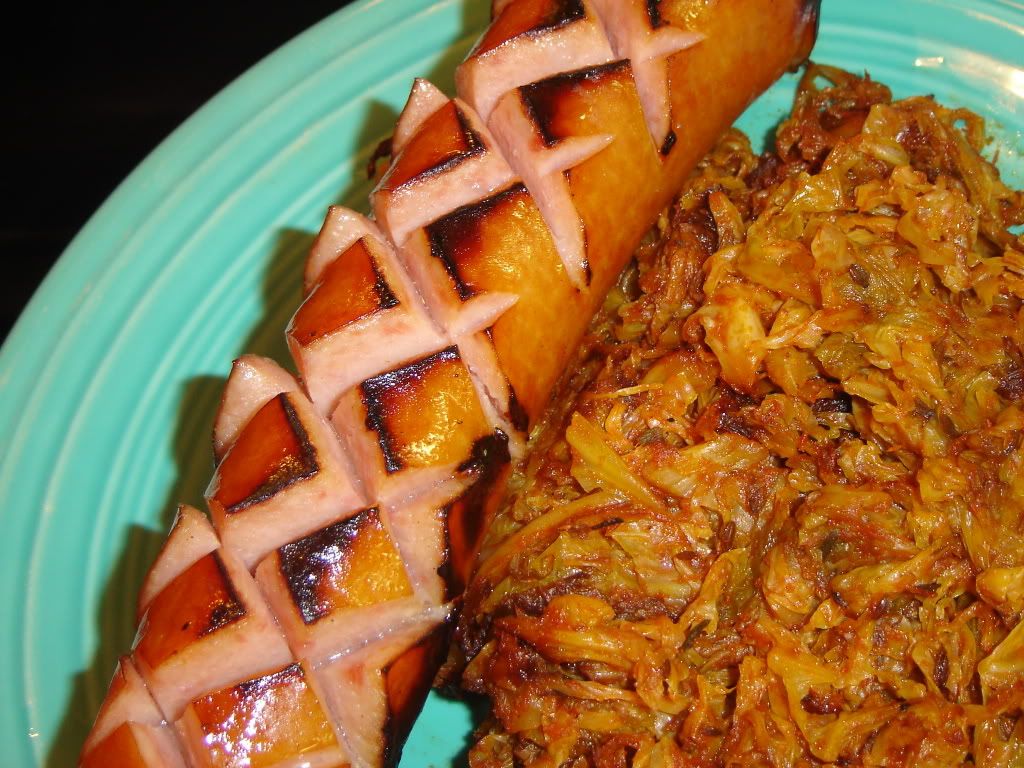 I hope you'll like it!