We need:
- 1 lb young asparagus
- 1/2 kg sparanghel
- 40 gr butter
- 40 gr unt
- 3 onions, sliced
- 3 cepe, taiate julienne
- 600 ml vegetable stock or water
- 600 ml supa de legume sau apa
- 1 tablespoon lemon juice
- 1 lingura suc de lamaie
- 1 cup of milk
- 1 cana (250 ml) lapte
- 1/2 cup single cream
- 1/2 cana smantana lichida
- salt and freshly grounded black pepper
- sare si piper negru proaspat macinat
Trim the stalks of the asparagus and cut 1 inch off the tops of the asparagus and set aside for a garnish.
Curatati sparanghelul si taiat cam 2,5 cm din varfuri, pastrati-le pentru decor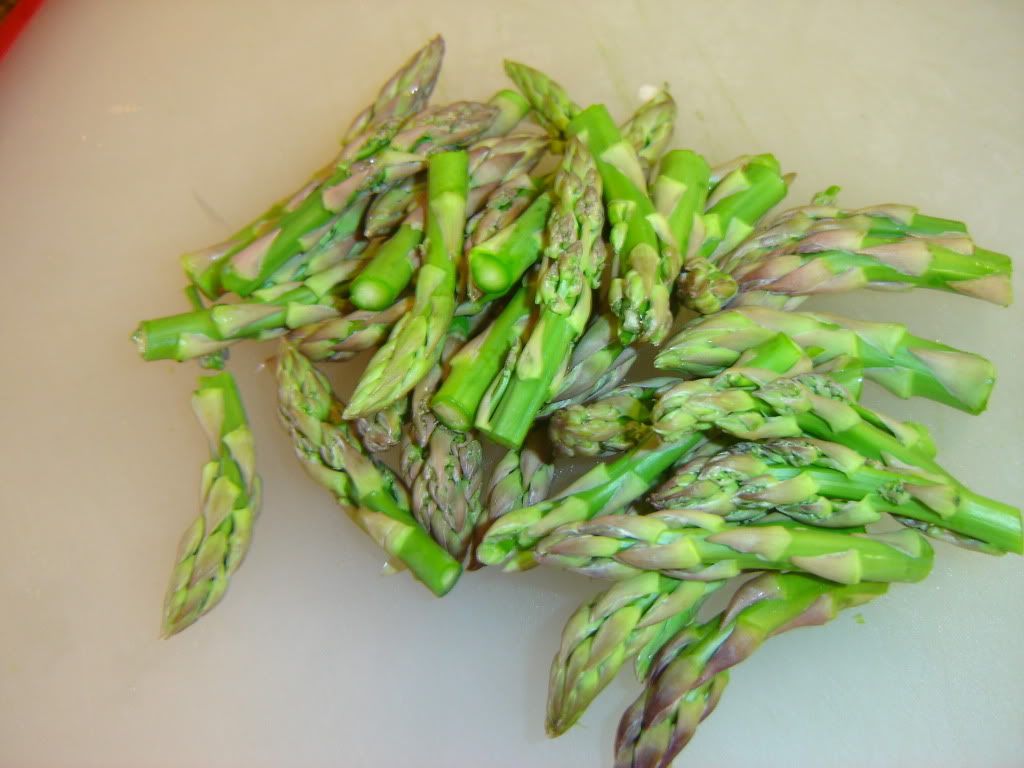 Melt 25 gr of butter in a large pan and gently fry the sliced onions for 2-3 minutes until soft, but not brown, stirring occasionally.
Intr-o cratita mare, topiti 25 gr unt si prajiti usor ceapa (2-3 minute) pana se inmoaie dar nu-si schimba culoarea, amestecand din cand in cand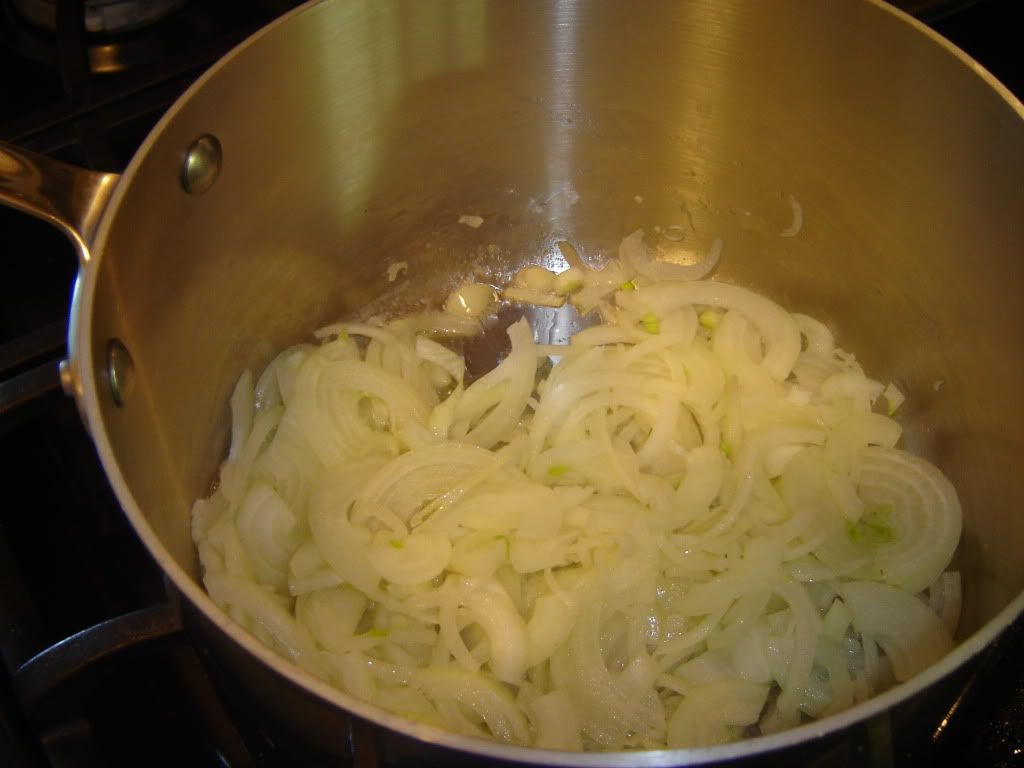 Add the sliced asparagus and fry over a gentle heat for about 1 minute.
Adaugati sparanghelul tocat si prajiti la foc mic pentru 1 minut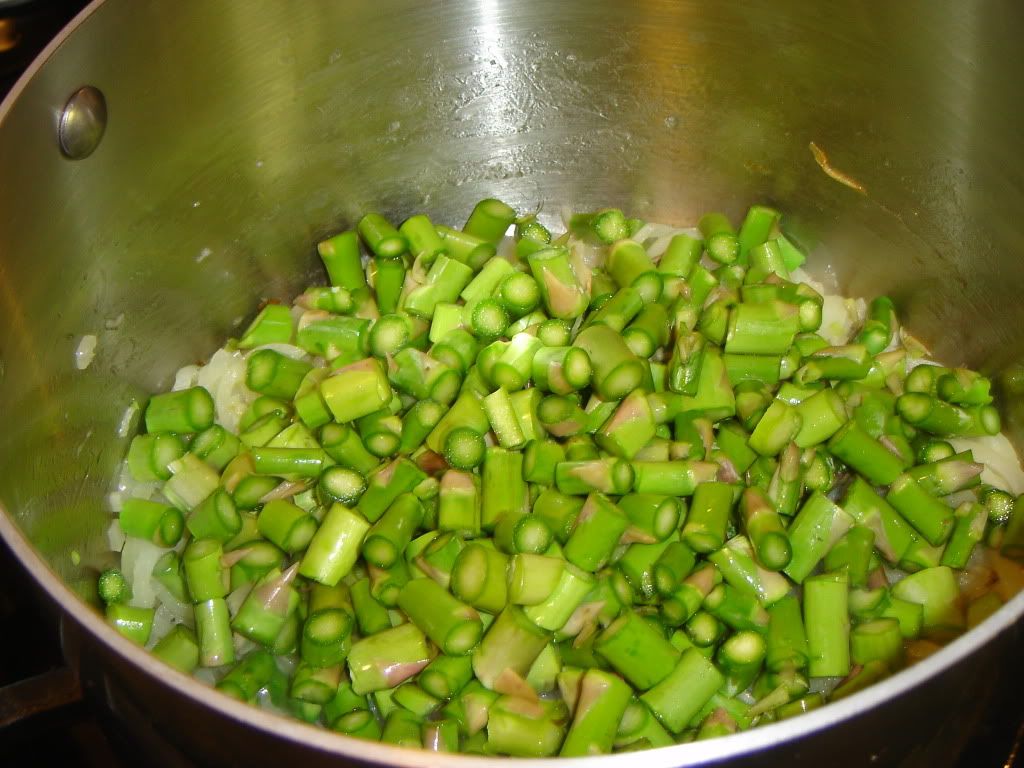 Stir in the flour and cook for 1 minute. Stir in the stock or water and lemon juice and season to taste. Bring to the boil and then simmer, partially covered, for 15-20 minutes, until the asparagus is very tender.
Adaugati faina, amestecati si lasati pentru 1 minut. Adaugati supa sau apa, sucul de lamaie si condimentati dupa gust. Aduceti la punctul de fierbere, acoperiti partial si lasati sa fiarba la foc mic, pentru 15-20 minute, pana ce sparanghelul este facut
Process the soup in a food processor or blender until smooth. Add the milk.
Mixati supa in blender sau cu un mixer vertical. Adaugati laptele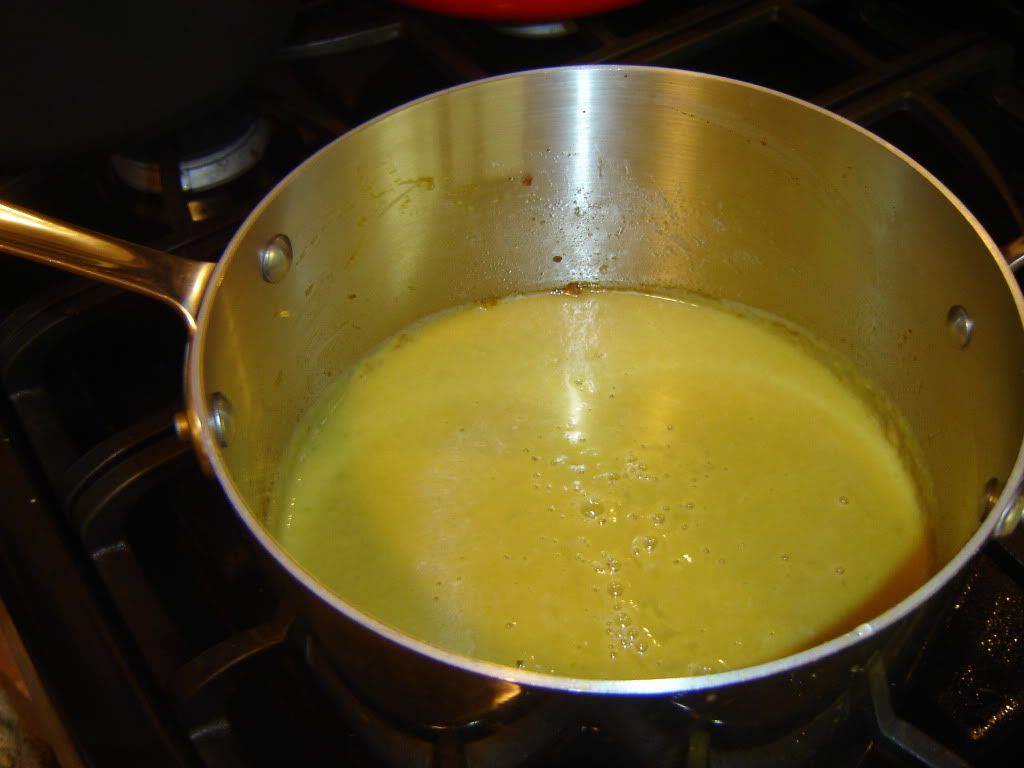 Melt the remaining butter and fry the reserved asparagus tips gently for about 3-4 minutes to soften.
Topiti restul de unt si prajiti varfurile de sparanghel la foc mic pentru 3-4 minute, pana se inmoaie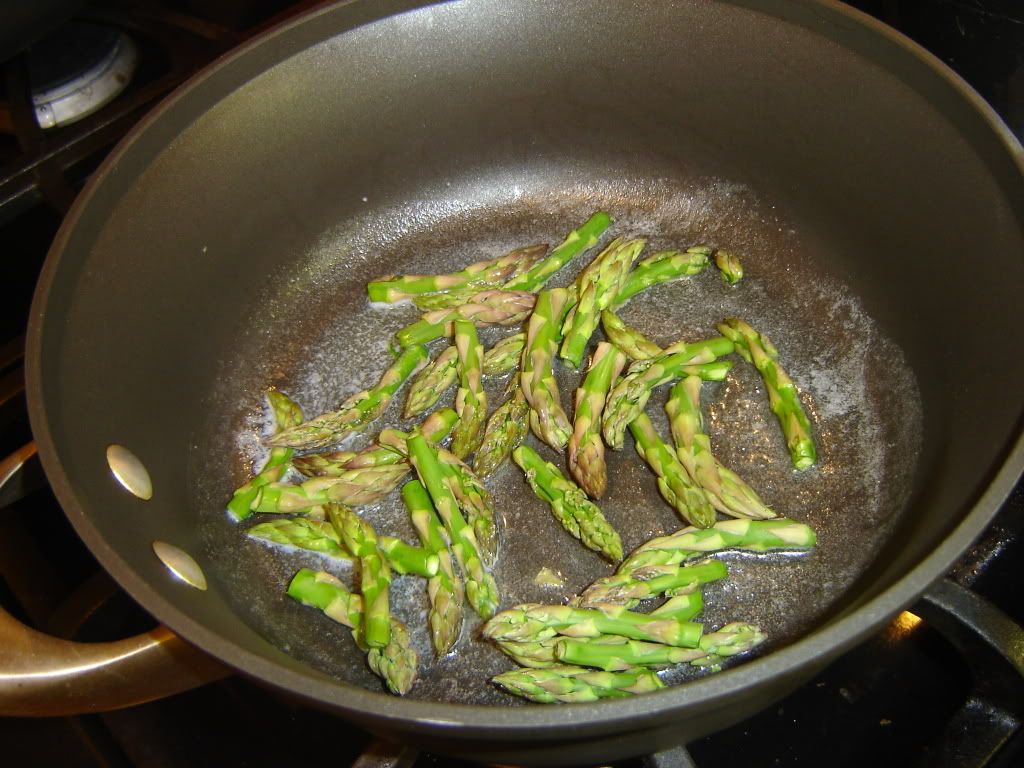 Heat the soup for 3-4 minutes. Stir in the cream and the asparagus tips. Continue to heat gently and serve.
Incalziti supa pentru 3-4 minute, adaugati smantana lichida si varfurile de sparanghel. Serviti