This is meant for 1-2 servings. For two persons, cut the hen in half along the breast and backbones.
Ingredients:
- 1 Cornish hen (livers reserved, if included), at room temperature
- 2 tablespoons olive oil
- 1 tablespoon unsalted butter
- 1 garlic clove, finely chopped
- 1 shallot (I used 3 scallions), finely chopped
- 1/4 pound sausage, casings removed
- 1 large egg, lightly beaten
- 2 tablespoons minced fresh parsley (I omitted that)
- salt and freshly ground pepper
Centre a rack in the oven and preheat the oven to 425F.
Heat the olive oil and the butter in an oven-going skillet over medium-heat. Toss in the garlic and shallot/onion and stir everything around for minute or so.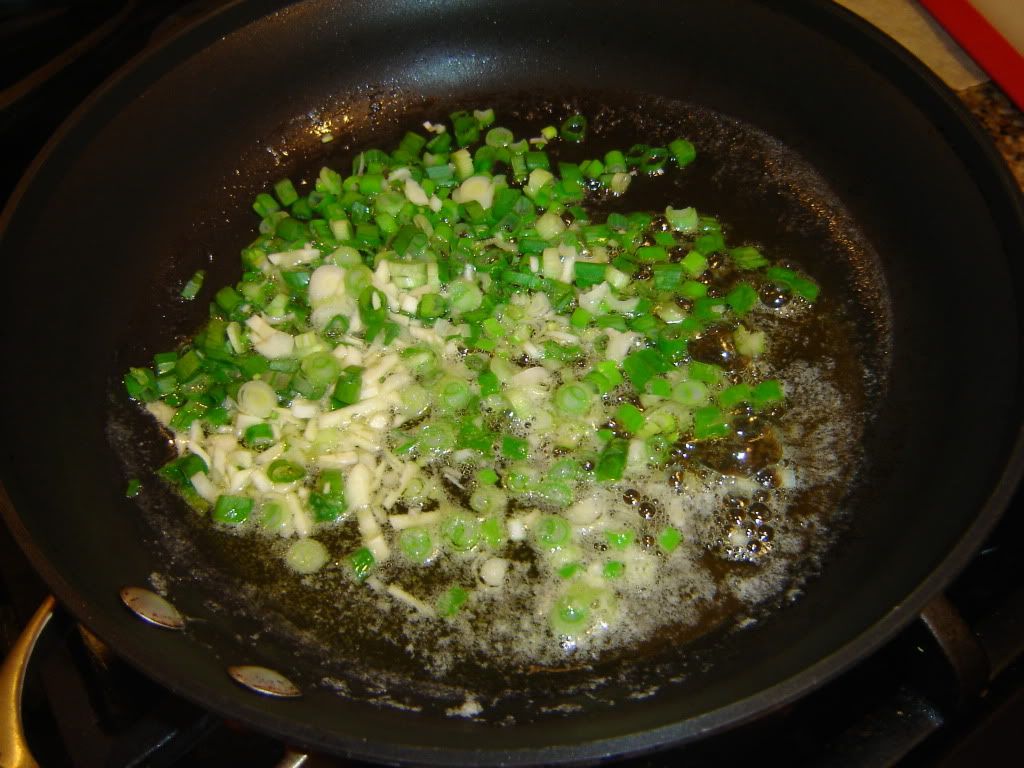 Add the livers, if you've got them, and stir for another minute.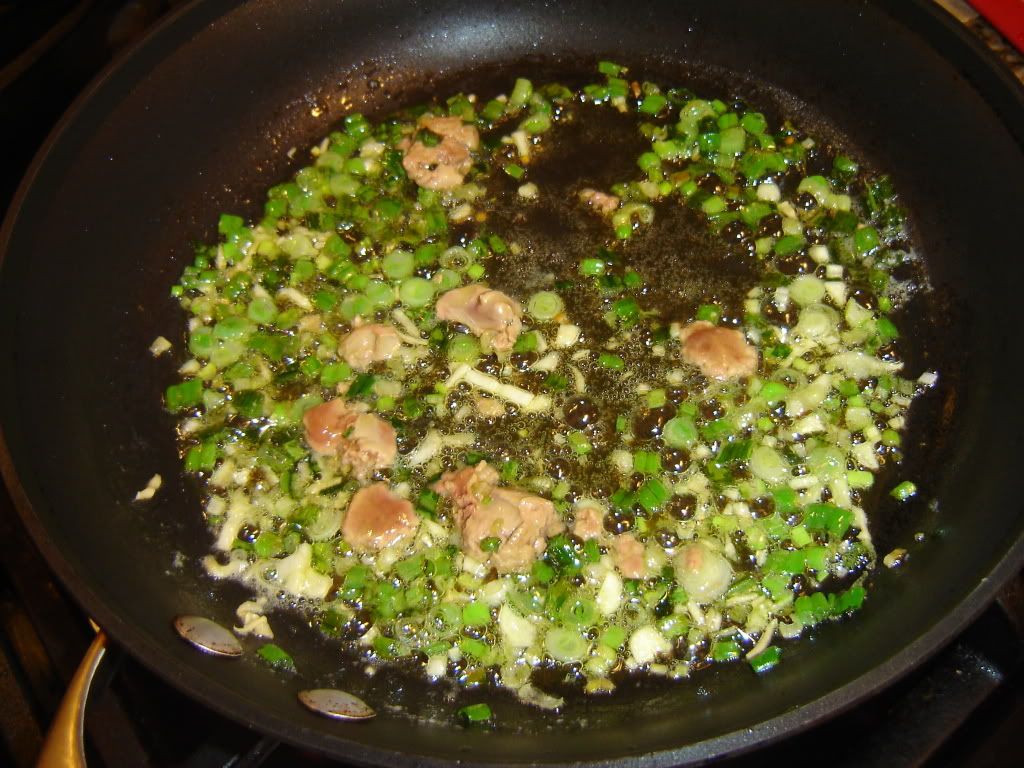 Toss in the sausage and cook for 1-2 minutes, breaking up any lumps.
Remove from the heat and let it cool for a couple of minutes
Stir in the beaten egg, season with salt and pepper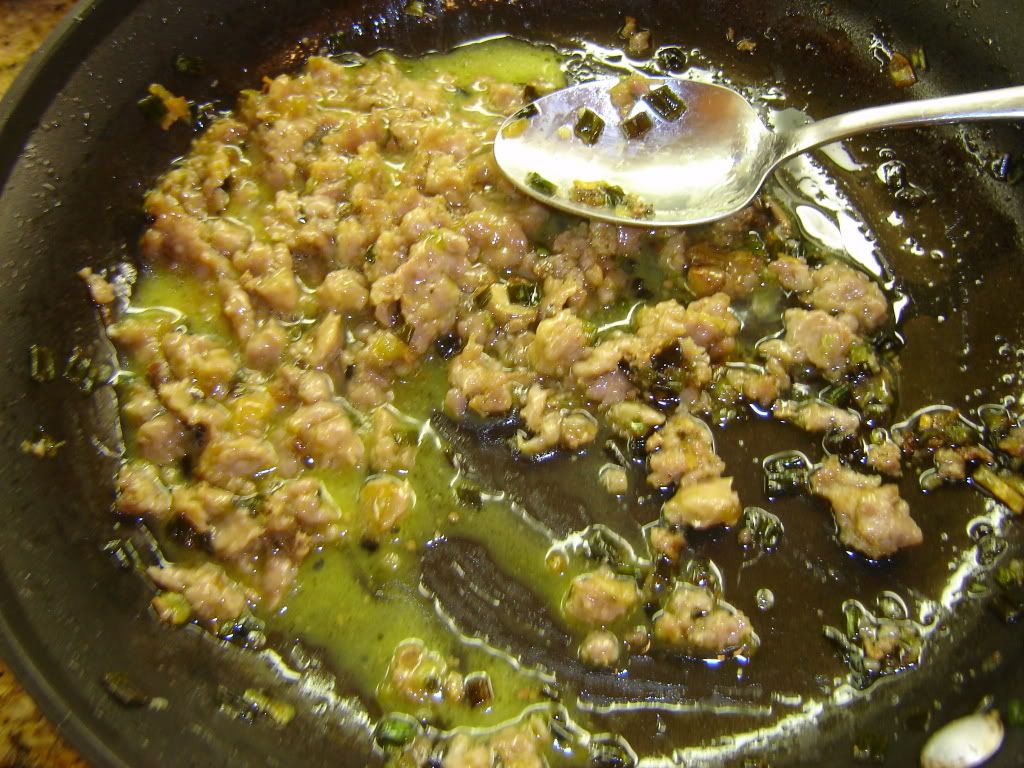 Salt and pepper the inside of the hen and spoon in the stuffing, taking care not to pack it too tightly or too fully. Rub the hen with some oil or butter, then season it generously with salt and pepper.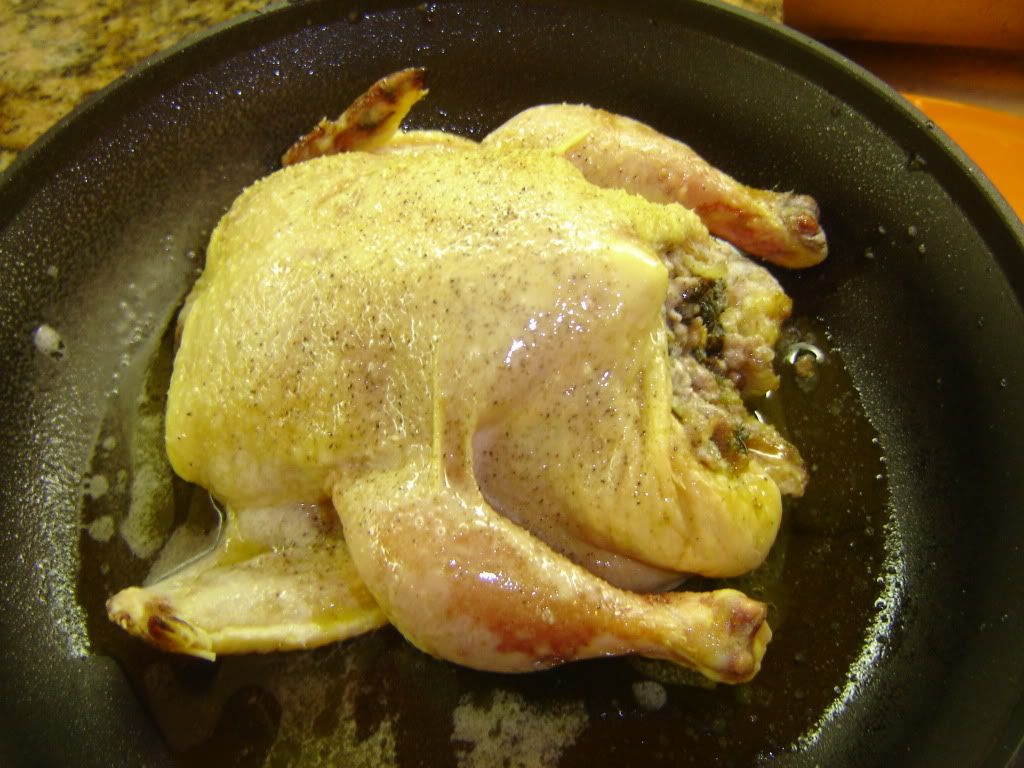 Put the skillet into the oven for about 40 minutes or until the juices run clear when you prick the thighs at the thickest part.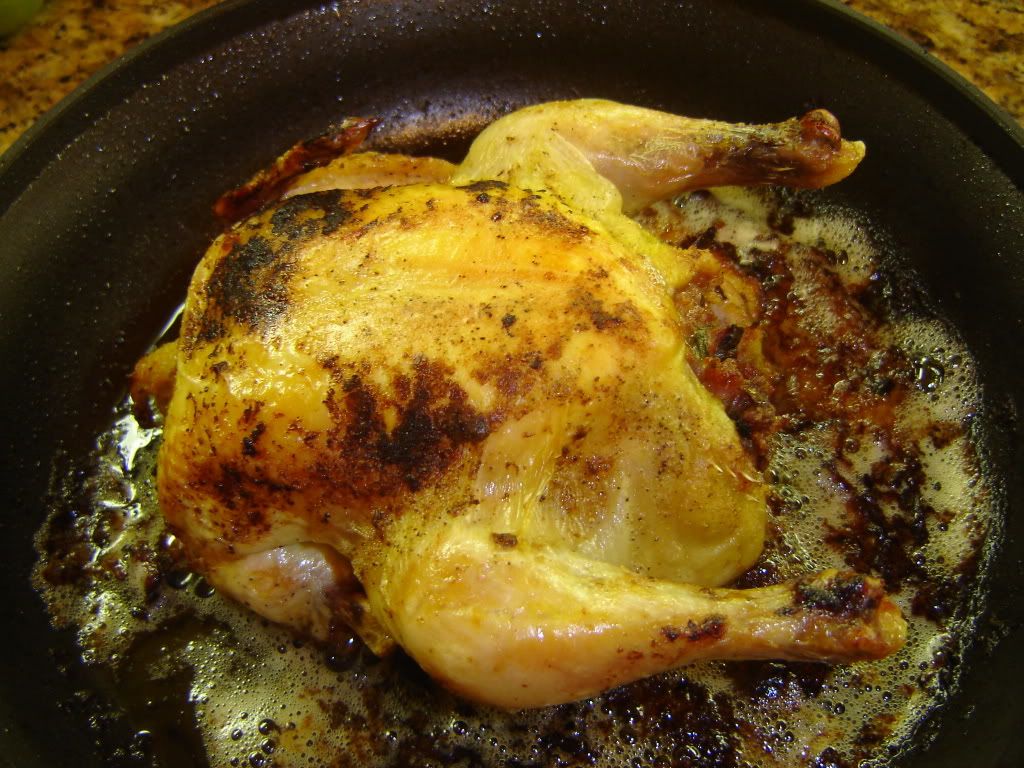 Bon apetit!