For this quick snack we need:
- 1 sheet puff pastry, thawed at room temperature (about 40 min)
- 1 egg, lightly beaten with 1 tablespoon of water
- 1/2 cup grated Muenster cheese (or any other cheese you like)
- 1/4 cup grated Parmesan cheese
- 1 10-oz pack frozen spinach, thawed and well drained
- 1 spring onion, finely chopped
First heat the oven at 400F.
Mix the grated cheese with the chopped scallion
Unfold the pastry sheet on a lightly flour dusted surface and brush it with the egg wash. Sprinkle the cheese mixture over it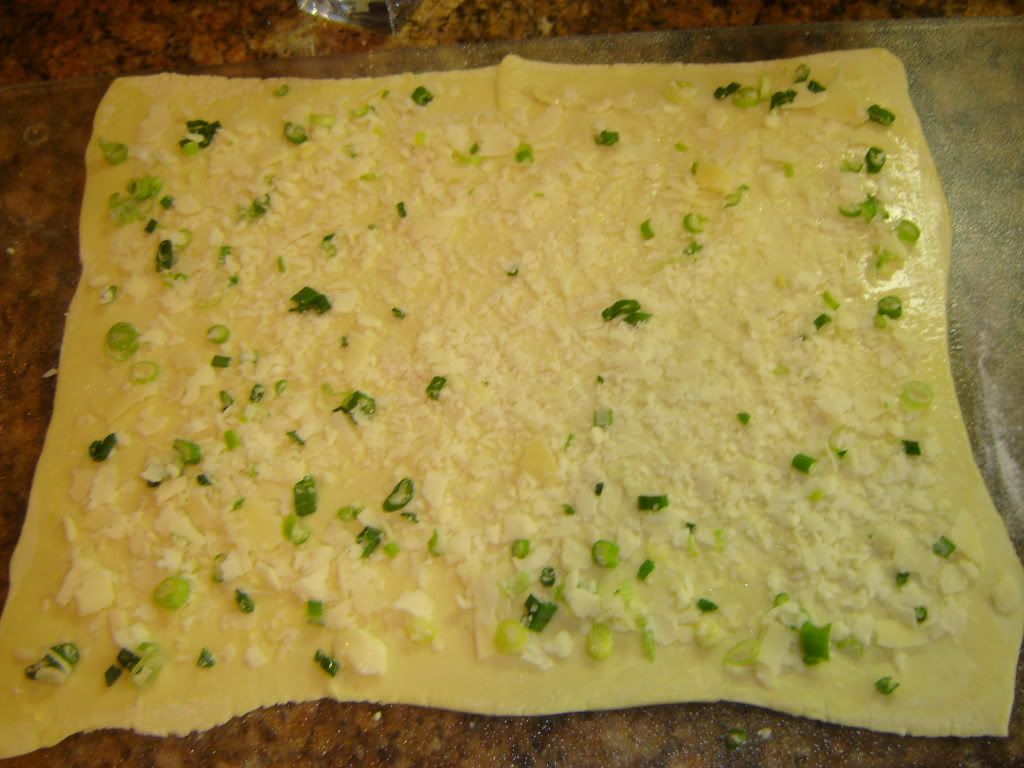 Spread the spinach over the cheese mixture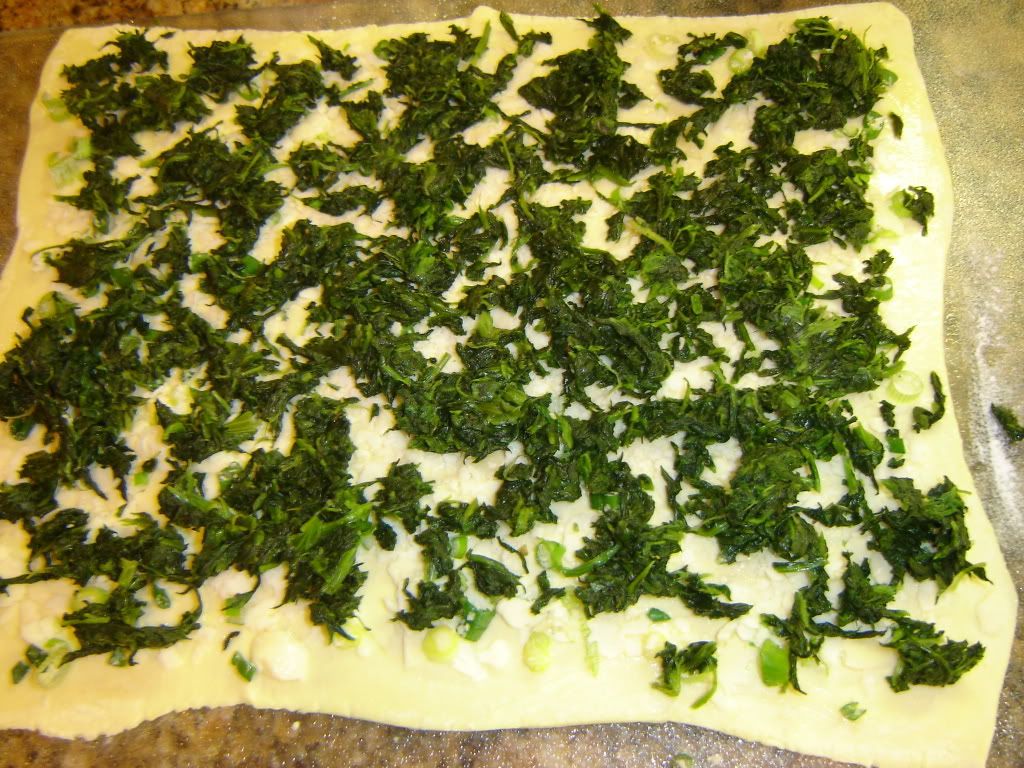 Roll the sheet up like a jelly roll, then cut the roll in 20 1/2-inch slices. Line a baking sheet with parchment paper and place the slices, cut-side down, on it. Brush the top with the egg wash and place the swirls in the oven.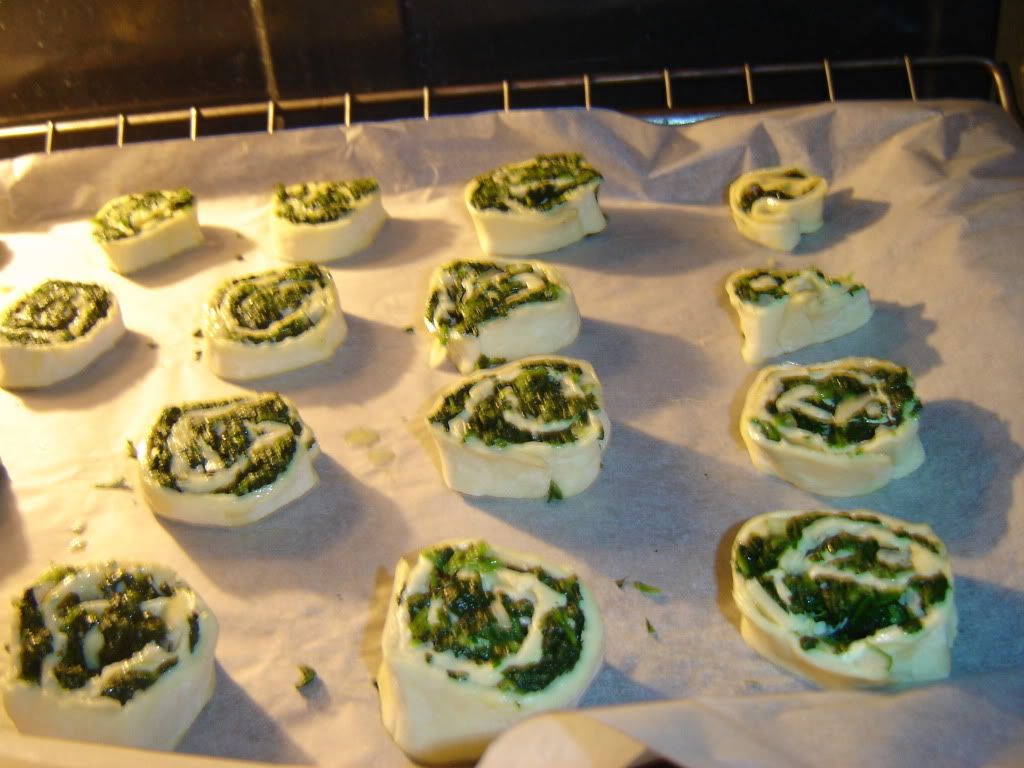 Bake for 15 minutes or until the swirls are golden brown.