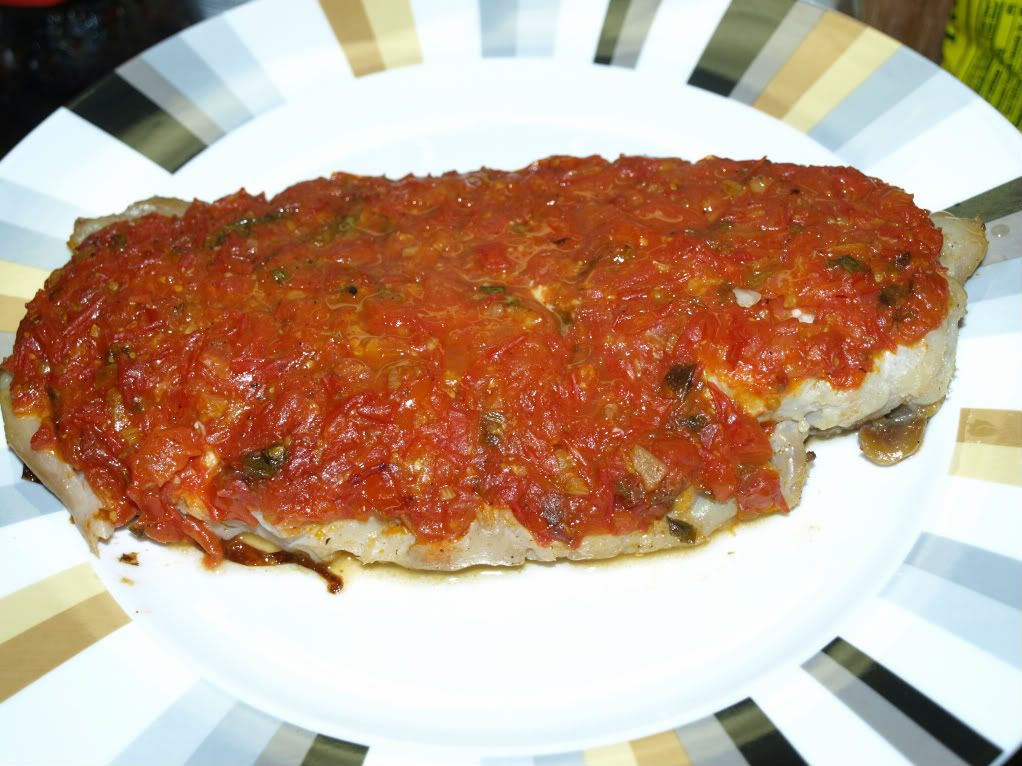 In this dish the snapper juices mingle with the tomatoes and basil in a parchment packet to create a fabulous sauce.
Ingredients;
- 1 tbsp butter
- 1 large garlic clove, finely chopped
- 1 lb ripe plum tomatoes seeded and chopped
- 1/4 plus 1/2 tsp salt
- 1/4 tsp ground black pepper
- 1/3 cup freshly chopped basil
- 4 red snapper fillets (6 oz each), skin removed
Preheat the oven to 400 F.
In a large skillet, melt butter over medium-high heat. Add garlic and cook for 30 seconds. Add tomatoes, 1/4 tsp salt and 1/8 tsp pepper. Cook, stirring frequently, until liquid has almost evaporated, about 5 minutes. Remove from heat and stir in basil.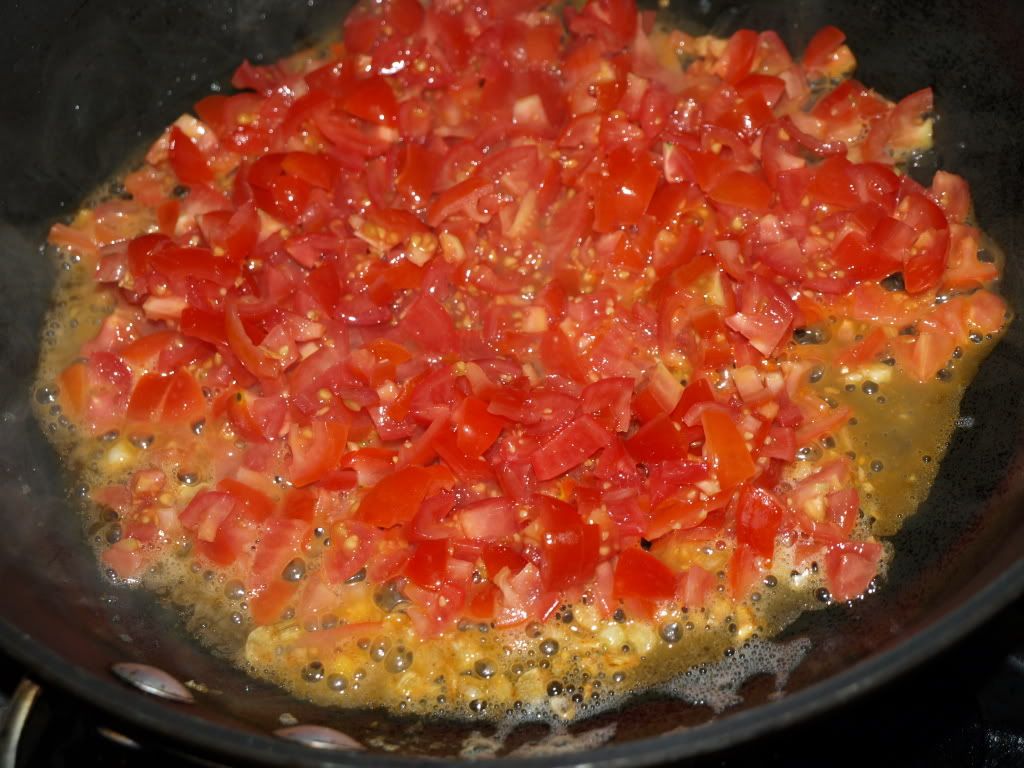 With tweezers, remove any bones from snapper fillets. Place one fillet, skin side down, on parchment paper. Sprinkle with remaining 1/8 tsp each salt and pepper; top with tomato mixture.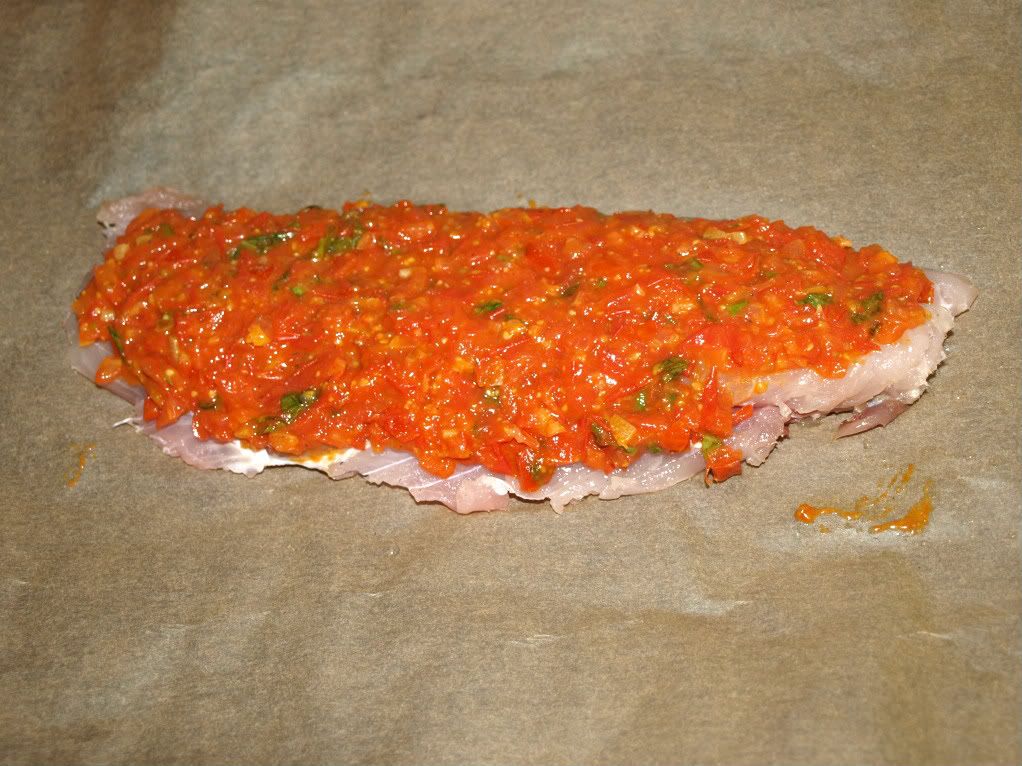 Fold unfilled half of parchment over the fish. To seal packets, beginning at a corner where parchment is folded, make 1/2-inch wide folds, with each new fold overlapping the previous one, until packet is completely sealed. The packet will resemble half a circle. Place the packets in jelly-roll pan. Bake 15 minutes (the packets will puff up and brown). Cut the packets open to serve.
Enjoy!